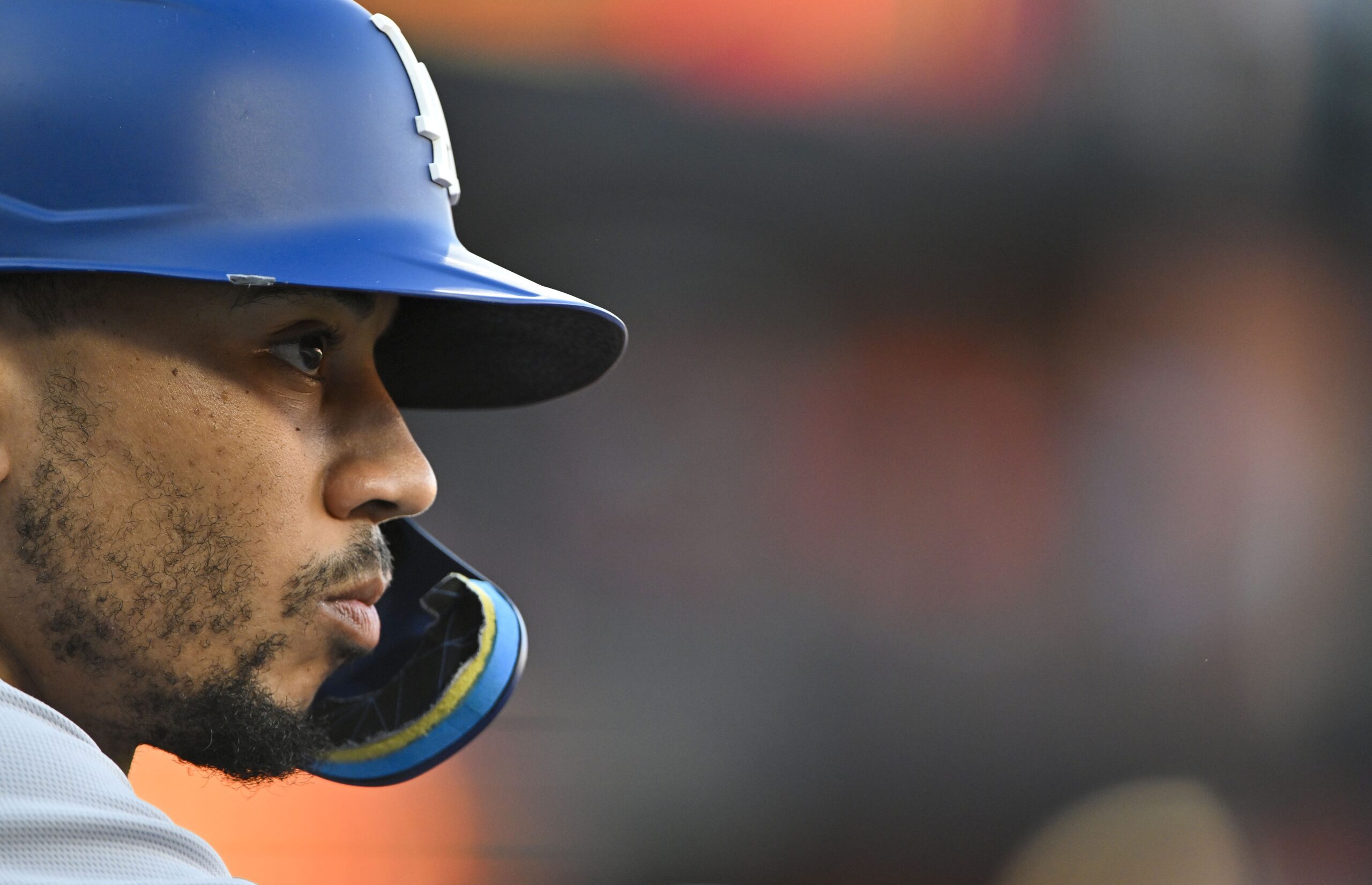 There's no doubt the Dodgers struck gold when they traded for former AL MVP Mookie Betts prior to the 2020 season. The trade that sent Betts, along with David Price to the Dodgers, immediately paid dividends as Mookie made play after play during LA 2020 title season. 
Almost immediately after the trade, Betts singed a 10-year $365 million extension with the Dodgers as the team hoped he would continue to make game breaking plays. It's safe to say the Dodgers hoped correctly.
The Dodgers finished up their three-game series against the Cardinals, emerging 2-1 and handily closing them out with a 4-0 victory on Thursday. A key reason of the shutout came from Tyler Anderson doing what he does best, but not without the help from his teammates.
At the bottom of the sixth inning, Cardinals' Dylan Carlson got good piece of the ball as it lined out to right field. Betts, as always, makes the heads up play and rockets the ball to second base and gets Carlson out. 
When will they learn not to run on Mookie? pic.twitter.com/Qi1lFkCN3L

— Los Angeles Dodgers (@Dodgers) July 15, 2022
This play shows once again that even if Betts isn't making plays with his bat, the Dodgers can always count on him in the outfield. There's little doubt his highlight reel will slow down anytime soon. 
Don't run on Mookie.
Have you subscribed to our YouTube Channel yet? Subscribe and hit that notification bell to stay up to date on all the latest Dodgers news, rumors, interviews, live streams, and more!
Dodgers News: LA Signs Former Closer Hansel Robles