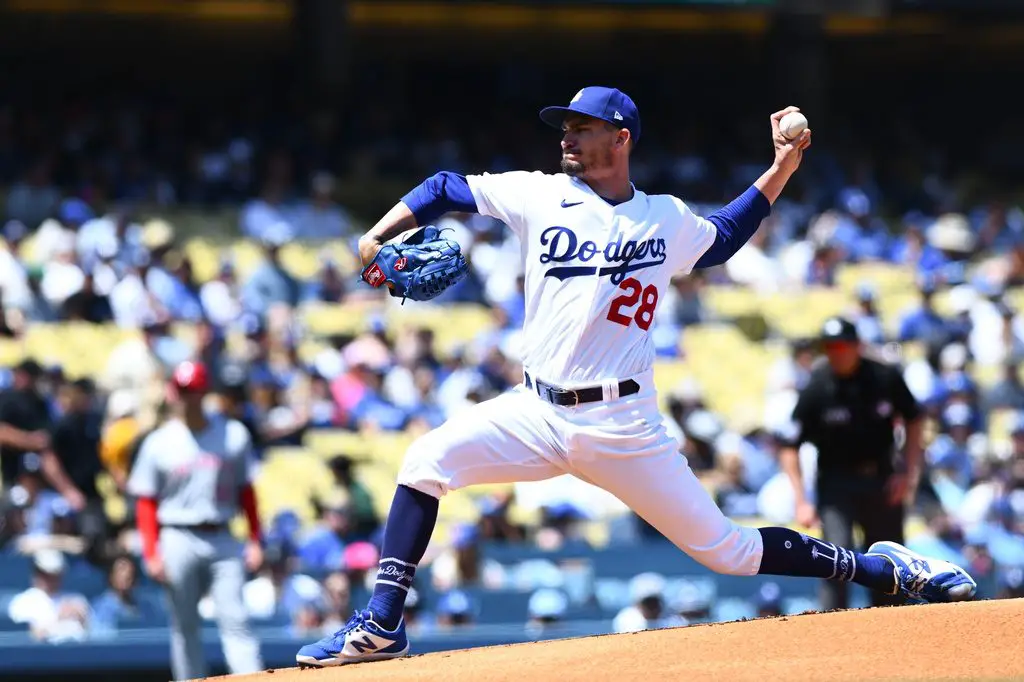 The Dodgers have to be worried about where they are with their starting staff right now. Walker Buehler is already out for most of the regular season with an arm issue and they should be concerned about overworking guys. That includes Tony Gonsolin, who has already passed his career-high in innings pitched in June. 
But they should also be worried about Andrew Heaney. Heaney already hit the injured list with a shoulder strain this year and he just went back on the IL for the same reason. The Dodgers have only gotten 3 starts out of him this year and we're already 70 games into the season. 
But some concern over Heaney is definitely growing with another shoulder issue. Dave Roberts even expressed some worry before the game on Friday night. The Dodgers need starters, and Heaney's shoulder is a big problem for them. 
"It's a little worrisome, a little frustrating, more for Andrew because he did a lot to get back to that point. But it's where we're at. So our job now and his job is to do whatever we can to get him back on the mound as soon as we can."
Heaney's shoulder might put them in a position where they feel like they need to trade for a starter. That would make sense with where they are at in terms of overall health. The Dodgers do have the arms, but health might force them to make a move before the deadline. 
And that's not such a terrible thing. It puts them in ap position where when everyone is healthy, they are an incredibly deep team. But they need help right now. 
Have you subscribed to our YouTube Channel yet? Subscribe and hit that notification bell to stay up to date on all the latest Dodgers news, rumors, interviews, live streams, and more!
Dodgers News: Angels Appealed Decision in Near No-Hitter