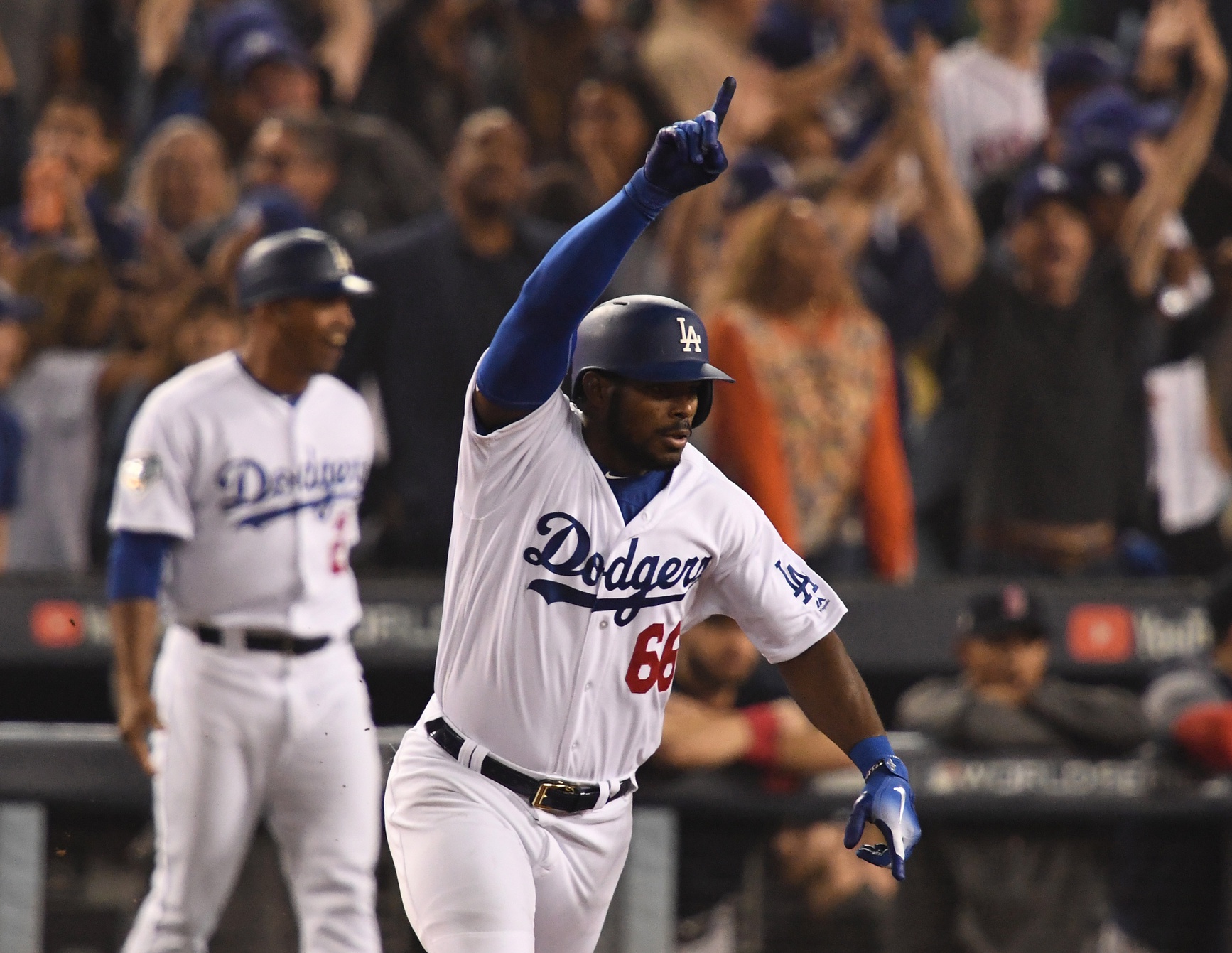 Former Dodgers outfielder spent the 2022 season playing for the Kiwoom Heroes in the Korean Baseball Organization, where he batted .271 with an .841 OPS in 547 plate appearances. Puig led the Heroes to the finals of the Korean Series, where they lost in six games to the SSG Landers.
According to Jon Heyman in the New York Post, Puig is hoping to parlay that success in Korea into another opportunity in Major League Baseball.
Yasiel Puig is hoping he can resurface in MLB after his Korean team, the Kiwoom Heroes, moved on.

Ex-Cubs star Addison Russell is replacing Puig on that Korean team.
Late last year, I talked about the progress Puig has made with his mental health, finally being diagnosed with ADHD, PTSD, and dyschronometria, all of which go a long way to explaining most of the issues he ran into during his tempestuous time in Los Angeles.
Shortly after that article, it was announced that Puig would be pleading guilty to a charge of lying to federal investigators about his alleged involvement with a gambling operation. Soon thereafter, Puig withdrew from the agreement to plead guilty, instead maintaining his innocence and announcing through his agent that famous civil rights attorney Lawrence Middleton would be joining his legal team.
"I want to clear my name," Puig said in a statement in late November. "I never should have agreed to plead guilty to a crime I did not commit."
Before these charges came down, sources tell me Puig had been in contact with at least two MLB teams about playing in the majors in 2023. These legal issues put those efforts temporarily on hold, but Puig and his team remain focused on getting back to MLB after clearing his name legally.
It's important to note that Puig has not been charged with illegal gambling or anything like that, but with lying to federal investigators. There's a lot to unpack in that matter, and I'm working hard to get it unpacked and hope to have some context for all of you early next week. Suffice it to say (for now) that Puig's legal team isn't looking for a legal loophole to get him out of trouble; according to a court filing, they are pursuing a "factual innocence defense," meaning a defense based on the fact that he didn't do what he's accused of.
At this point in the legal process, teams are understandably wary about signing Puig, if for no other reason than uncertainty about his availability in 2023. But with his success in Korea, if and when he can clear up the legal challenges, he could be an attractive outfield option for a number of MLB teams.
Have you signed up for the Dodgers Nation newsletter yet? Get the latest news, rumors, highlights and more right in your inbox every day! Keep up to date on every single thing involving your boys in blue!