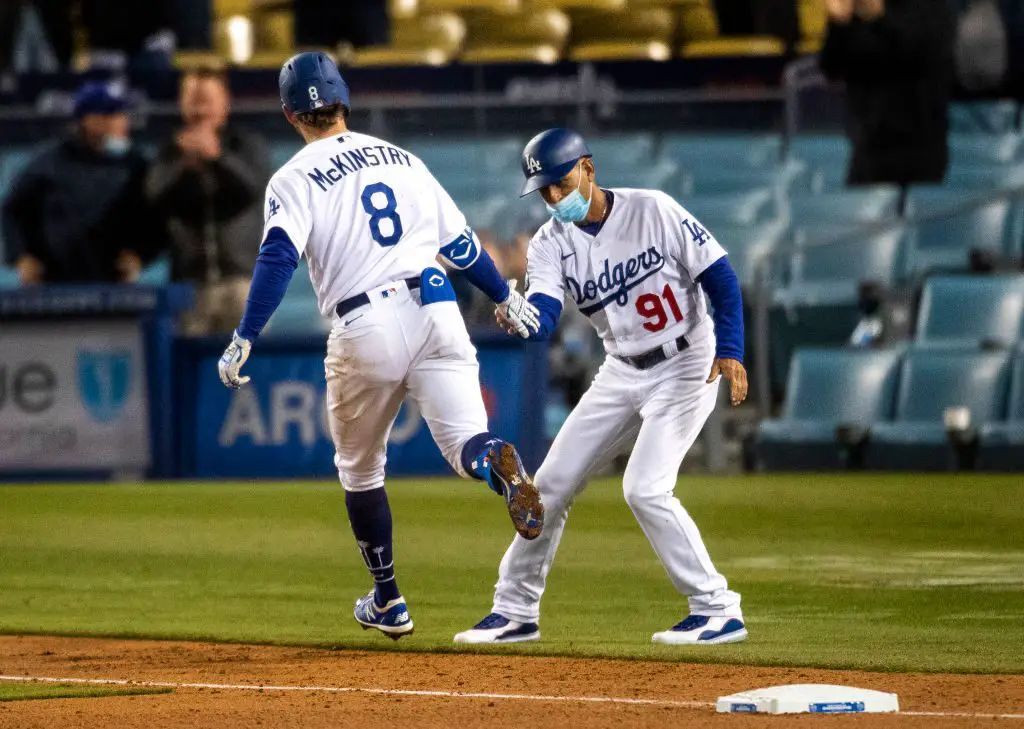 Dodgers Team News
Dodgers News: Zach McKinstry Still Not Swinging a Bat in His Recovery
The Dodgers can't seem to catch a break with player health in 2021. After losing Dustin May on Saturday night, he became another name on a long list of their star players that have had to miss time. 
The Dodgers are evening missing guys that weren't thought of as stars entering the season. Zach McKinstry can certainly be placed in that category. He wasn't some highly-anticipated name coming out of the minor leagues, but he has crushed at the big league level. 
McKinstry was near the top of the team in almost every offensive category in April. So when he went down with an oblique injury late in the month, it wasn't much of a surprise to see the Dodgers struggle. Unfortunately, Dave Roberts still thinks he's a ways off. 
He's not taking at-bats, I don't think he's swinging yet. Pain-free as I understand it, but with the oblique you've got to be cautious. I still think it's kind of the 4 week kind of window is kind of where I see Zach. 
McKinstry's value lies more than just in his ability to play all over the field. He was slashing .296/.328/.556 with a .883 OPS before hitting the injured list. He's still third on the team in runs driven in despite not having played a game since April 22nd. 
That's also right about the time that the Dodgers started to go on this terrible losing streak. Since losing McKinstry, they have gone 2-7 since McKinstry went down with the injury. It's safe to say that they're missing him in the lineup. 
Dodgers: Why Joe Kelly Did Not Want the Team to Release the News of His Injury in 2020