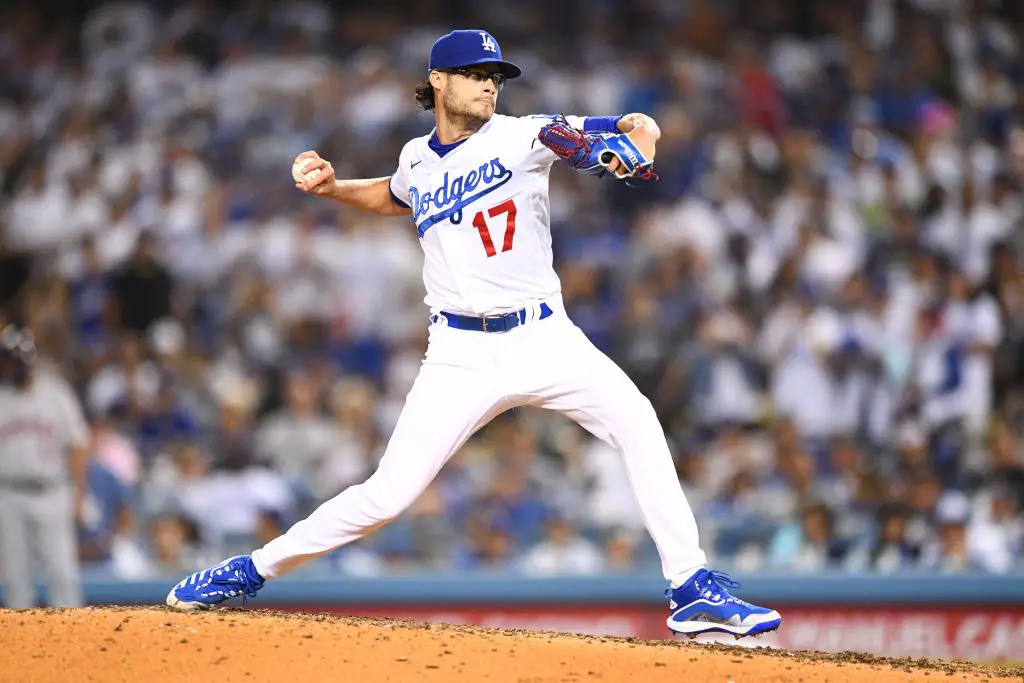 The Dodgers will play to survive tonight and every game from here on out in the NLCS. Down 3 games to 1 against the Braves, Dave Roberts has no choice but to go with a bullpen game without a starting pitcher ready to go. 
To get things started in Game 5, the Dodgers announced that Joe Kelly will be the opener. No word yet on how long he is expected to go, but Roberts will likely need more than 1 inning of work out of him. Los Angeles has leaned heavily on their bullpen in this series, but especially since the series turned back to Los Angeles. 
Kelly did not go a full 2 innings at any point in the 2021 season. The most he went was 1.2 innings, which he did just twice throughout the regular season. He has appeared in the NLCS 3 times already for the Dodgers. 
In the series, Kelly has tossed 2.1 innings of scoreless ball for the Dodgers. He struck out 4 and has yet to issue a walk. If he is able to go multiple innings, that would be huge for the tired bullpen and Dave Roberts. 
Everyone is expected to be available for the Dodgers as they attempt to stave off elimination. The travel day on Friday should make those decisions a little easier. 
Dodgers: Justin Turner Placed on the Injured List, Andy Burns Added to the Roster