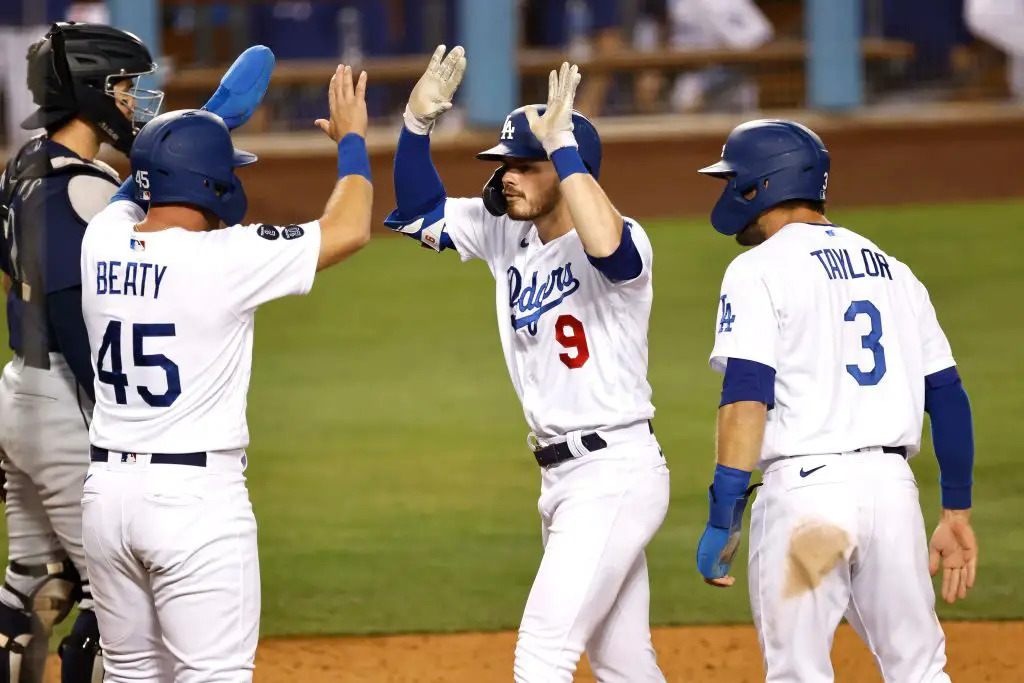 Editorials
Dodgers NLCS: Why Matt Beaty is in the Lineup Over Gavin Lux
The Dodgers are fighting to extend their season tonight in Atlanta. With everything on the line in Game 6, Los Angeles is hoping to pull out another win and force a Game 7 against the Braves for the second consecutive year. 
As the series heads back to Atlanta, Doc shook up the lineup a little bit. They will face off against right-handed pitcher Ian Anderson, a guy that the Dodgers knocked out of the game early in Game 2 of the NLCS. 
But rather than going with Gavin Lux in centerfield again, the Dodgers are moving Cody Bellinger out there. Matt Beaty gets the start at first base with Bellinger moving to the outfield. Roberts later explained that he liked the defensive positioning with Bellinger making the move to the outfield. 
Daytime telenovelas have nothing on the suspense of the Dodgers' postseason roster. Tonight, while in search of their 8th straight elimination win, they'll roll with Matt Beaty at 1B, getting more defense in center field with Cody Bellinger and leaving Gavin Lux on the bench.

— Alden González (@Alden_Gonzalez) October 23, 2021
Lux is not a centerfielder, but the Dodgers have played him there to get his bat in the lineup. That sacrifice led to a few unfortunate plays with Lux struggling on a few plays when the series was in Los Angeles. 
Lux has also not hit in the NLCS as he did in the last month of the season. Across 14 at-bats in the postseason, Gavin has just 3 hits and has struck out 3 times. He's getting on base thanks to some walks, but the bat just isn't where the Dodgers need it to be. 
Matt Beaty has juts 1 hit in very limited opportunities in the postseason, but he proved during the year that he can hit when it matters. 
Dodgers NLCS: No Guarantee Max Scherzer Will Be Ready For Potential Game 7