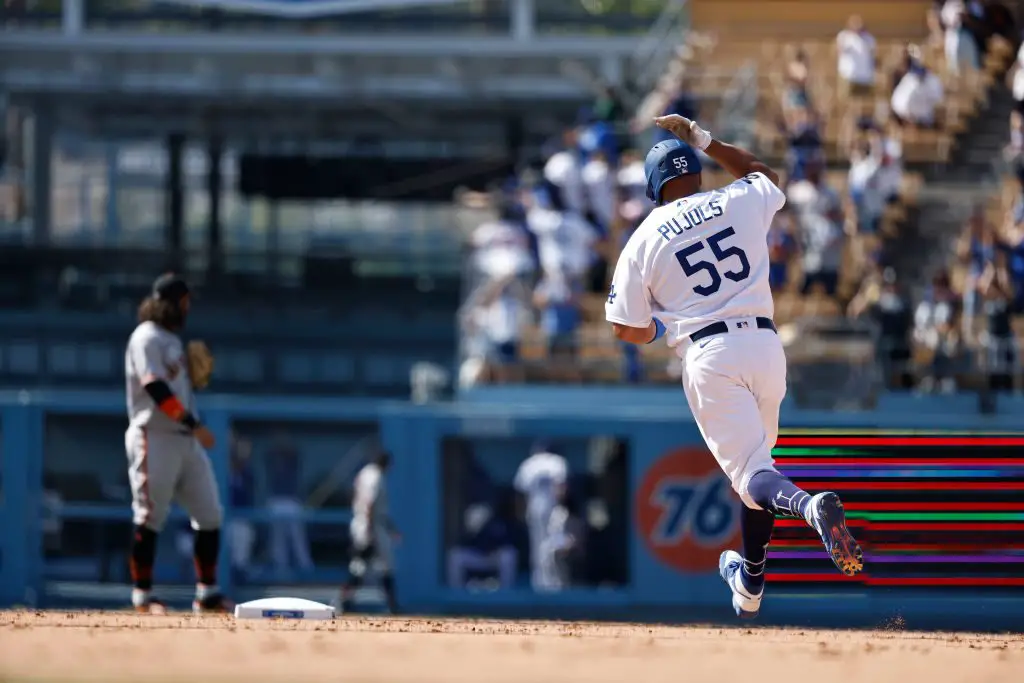 The Dodgers and Giants will be back at it on Monday night in Los Angeles. With each team looking to take a lead in the Division Series, Game 3 could end up being very exciting with some good arms on the mound. 
The winner of Game 3 in a best-of-5 series in MLB has won that series 72 percent of the time. So naturally, the Dodgers and Giants absolutely want this one. Max Scherzer goes for Los Angeles facing off against former Dodger Alex Wood. 
Because there is a lefty on the mound for San Francisco, Dave Roberts will go with Albert Pujols at first base. There were some questions as to what the Dodgers would do when a southpaw was on the mound in the postseason, but Doc made it clear. 
With the lefty on the mound tomorrow, Albert Pujols will get the start at 1B.

— Dodgers Nation (@DodgersNation) October 10, 2021
Pujols hit very well against left-handed pitching in 2021, but especially so since coming over to the Dodgers. On the year, he slashed .294/.336/.603 with a .939 OPS against southpaws. He also hit 13 of his 17 homeruns off of lefties and drove in 34 runs. 
The Dodgers could have opted to keep Cody Bellinger over there at first base for the defense. Instead, they will sit Cody and use him off of the bench. The only real concern seems to be defensively and with Pujols' lack of speed on the basepaths. 
Dodgers: Clayton Kershaw Dodges Questions About Future in Los Angeles