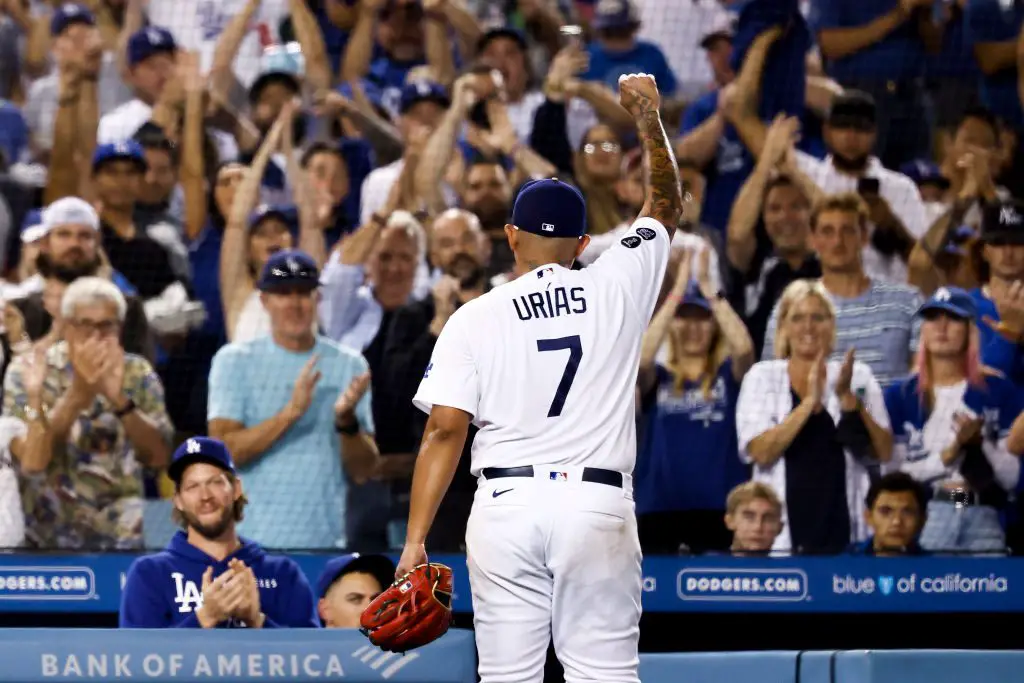 Editorials
Dodgers NLDS Game 5 Preview: Making the Case for Optimism as the 2021 Season Hangs in the Balance
For the second time in 8 days, the Dodgers find themselves in a winner-take-all game against a team that many fans have loved to hate for decades. This time, the Dodgers will travel to San Francisco to try and keep their season alive, staring down the barrel at a pitcher who dominated them in Game 1.
It would be easy to look at the Dodgers' performances in this NLDS and feel as if the team has been on a see-saw, alternating back and forth between the living and the dead. They've been shutout twice, and won in blowout fashion twice – most recently knocking out Anthony DeSclafani in the early innings of Tuesday's 7-2 Game 4 win. When digging deeper, though, I'd make the argument the Dodgers deserve a lot more credit than they're being given.
Game 1's story was straightforward – Logan Webb carved the Dodgers up for almost 8 innings, inducing 21 swings and misses and a ridiculously high chase rate without allowing a run. After watching his team strikeout 10 times, manager Dave Roberts' postgame message was simple – the team didn't make adjustments as Game 1 went along, and was out of character to chase as many pitches out of the zone as they did.
The Dodgers' offense responded with three excellent performances, despite Game 3 not reflecting that fact on the scoreboard. One useful metric when analyzing a team's offensive output is xBA (expected batting average), calculated based on how hard a ball is hit (exit velocity) and at what angle. Despite being shut out in Game 3, the Dodgers' posted an xBA of .288 compared to .166 for the Giants, a disparity that would normally indicate a blowout win. The Dodgers saw 5 of their offensive innings end with runners stranded on base, but did so while posting xBA's over .500 on 4 of the 5 batted balls that ended those frames. It was a combination of absurdly bad luck and excellent Giants' defense that would lead to Game 3's result – such outlier games are the reason baseball requires such a long regular season to create meaningful team records.
Since the completion of Game 1, the Dodgers have been hitting the baseball consistently well – Games 2, 3, and 4 saw them post xBA's of .282, .288 and .298 respectively. Yes, you read that right – the Dodgers hit the ball better while scoring 0 runs in Game 3 than they did while scoring 9 runs in Game 2.
Given the Dodgers' well-earned reputation of being a team that doesn't chase pitches outside the zone, I'm expecting them to have made major adjustments to their approach as they take on Logan Webb again tonight. Pitchers not named Webb have posted a 4.63 ERA for the Giants despite Game 3's outlier performance, so I'd expect Los Angeles to make pushing pitch count a priority in an attempt to get into the bullpen a lot earlier than they did in Game 1.
Speaking of bullpens, the Dodgers' unit has been lights out so far in the NLDS. They've allowed only 3 earned runs over 13.1 innings of work, masterfully protecting leads and keeping the Dodgers' offense within reach when trailing. Tonight, there's a very good chance that unit has an ace up its sleeve as well with Max Scherzer potentially available as the Dodgers fight to keep their season alive.
NLDS Game 5
Thursday, October 14
6:07pm PT
Julio Urias (1-0, 1.80 ERA) vs Logan Webb (1-0, 0.00 ERA)
There's plenty of reason for optimism with Julio Urias toeing the rubber as well – after only making 72 pitches in Game 2's win, he should be fully rested and feeling strong heading into tonight. Julio's Game 2 start was excellent – he allowed 4 total baserunners and only 1 run over 5 innings, extending a streak of starts without a losing decision that dates back to June 12. With plenty of options behind him, he'll be encouraged to empty the tank as needed to prevent the Giants' offense from finding its rhythm through the early innings. Given his track record as an excellent postseason pitcher that dates back to his 19-year old season in 2016, I believe Urias is the perfect man for the job this evening.
Having each won 109 games, it's only fitting that the Dodgers and Giants have whittled their way down to a single game that will determine whose World Series dreams will stay alive. Given their respective records, a winner-take-all finish makes for a night of unprecedented intrigue – a true treat for fans nationwide without a rooting interest, and a 4 hour long test of intestinal fortitude for those of us who care deeply.
Let's Go Dodgers.