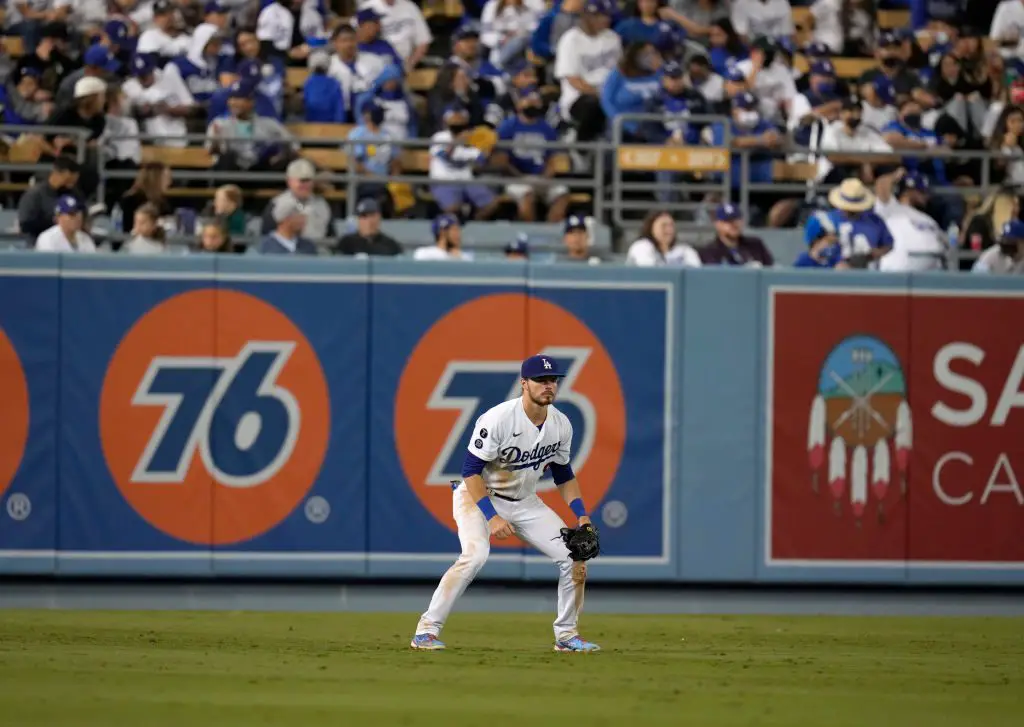 The Dodgers pulled another one out in Game 4 to keep their World Series hopes alive. With everything on the line against the Giants, Dave Roberts put out a new-look lineup that go the job done. And we should see more of it during Game 5 against Logan Webb.
The biggest difference was that the Dodgers went with Gavin Lux in the outfield over having AJ Pollock in the lineup. Lux started in centerfield and Chris Taylor slid over to left. Lux immediately rewarded Doc by reaching base in all 4 of his plate appearances. 
The second baseman turned outfielder singled twice and drew 2 walks in Game 4. While he scored just 1 of the runs for the Dodgers, Lux continued to see pitches well and to adjust in the middle of the count. That's why he will be back in there in Game 5. 
Doc said after the win that Lux would be in the Dodgers lineup on Thursday in San Francisco. The only question right now is where he will end up playing. Lux did note after teh win that playing in center helps him get a read off of the bat similar to playing in the middle infield. 
But the outfield in San Francisco is also much larger than in Los Angeles, so reads off of the bat are huge. Roberts might opt for CT3 in center and go with Lux over in left to help him out. That would leave Pollock as the odd man out in the Dodgers outfield again. 
Dodgers: Walker Buehler to Start on Short Rest, Who Will Follow Him, Can LA Trust Gonsolin?