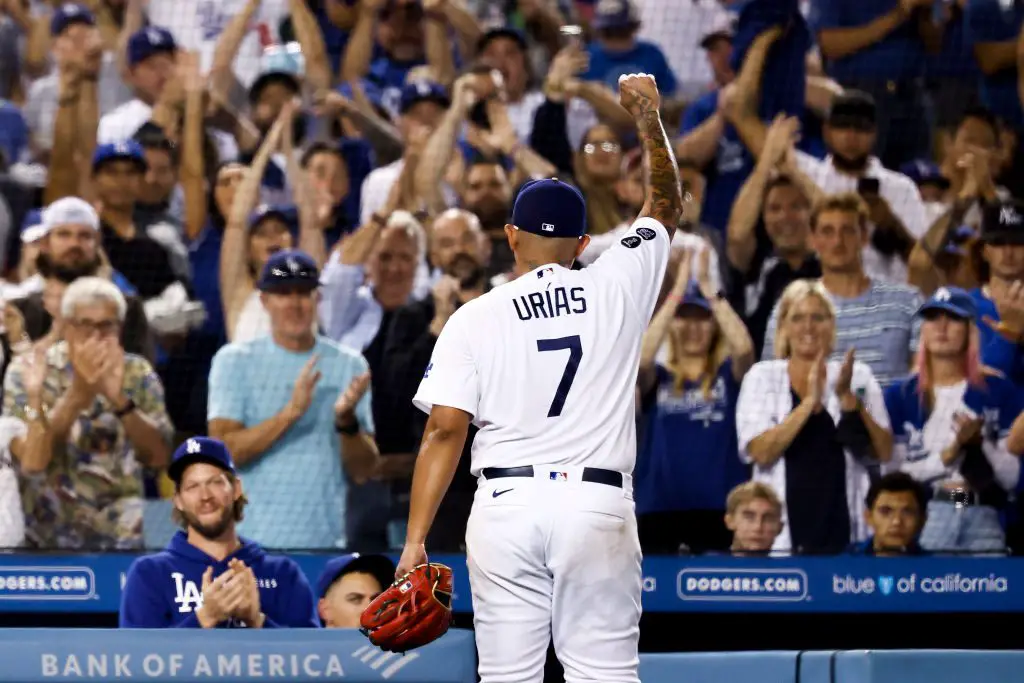 The Dodgers will be looking to stay alive in Game 4 of the National League Division Series tonight. Down 2 games to 1, Dave Roberts will turn to Walker Buehler on just 3 days of rest to keep them in it. All options are on the table for Doc and his team. 
But there is 1 exception. The Dodgers obviously won't go to Max Scherzer 1 day after he started a gem for Los Angeles on Monday. But Julio Urias will also not be available for them out of the bullpen behind Buehler. 
Roberts said in his pregame press conference on Tuesday that Julio is the guy to start in Game 5 if it gets there. That would be regular rest for Urias after he pitched his own gem on Saturday in San Francisco. Urias spun 5 innings and allowed just 1 earned run with a low pitch count. 
#Dodgers manager Dave Roberts said Julio Urías won't pitch tonight. He'll be their Game 5 starter if they get there.

— Juan Toribio (@juanctoribio) October 12, 2021
If the Dodgers can force a Game 5, that could give them a huge advantage. Julio has pitched like a playoff legend over the last 2 seasons, and having him to finish out the series could prove to be the difference-maker. However, it once again comes back to the offense. 
The Giants would presumably counter with Logan Webb, a guy that absolutely shut them down in Game 1 of the series. If that's the case, it could be one of the most epic Game 5's in the history of baseball the way these guys are throwing. 
Why Dodgers Offense Is Struggling, Stars Need to Step Up, Mookie, Turner, Seager, Lineup Shakeup!
Dodgers NLDS: Wind Not Expected to be a Factor Tonight in Game 4