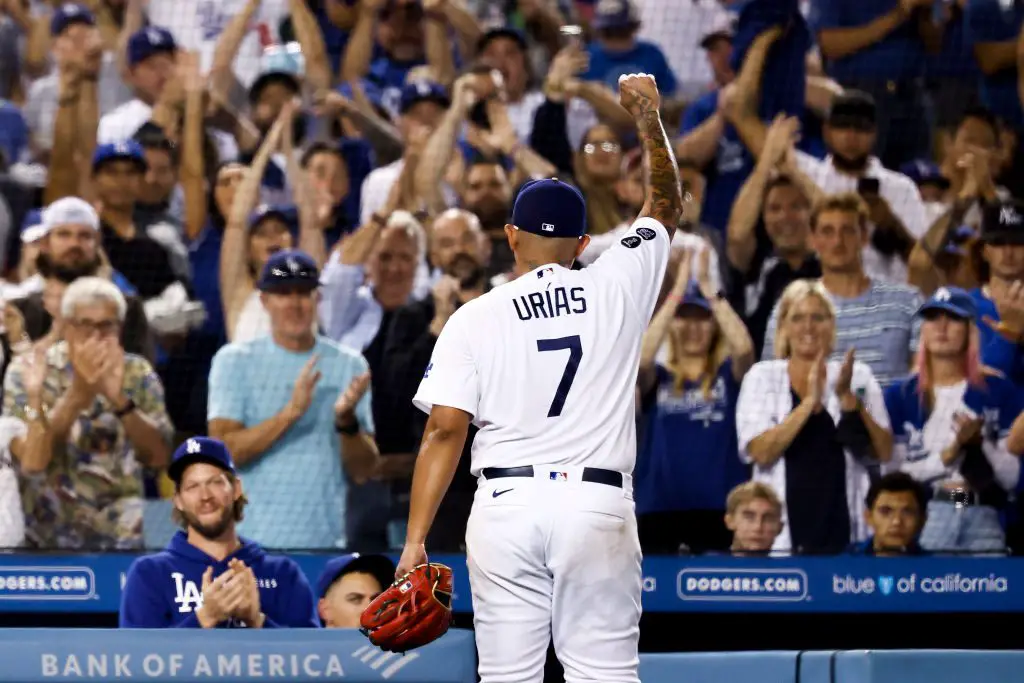 This is it, for all of the marbles. The Dodgers and Giants will play Game 5 of the National League Division Series to decide who moves on and who goes home. One way or another, a team that won 109 total games in 2021 will walk away disappointed. 
The Dodges will have to do a lot of things right in order to beat San Francisco and move on. Given that they are facing a guy that completely shut them down in Game 1 with Logan Webb, the margin for error is razor-thin. 
With that, these are some of the keys to the game for the Dodgers moving on to the Championship Series against the Braves this weekend. 
Pitch Selection Against Webb
The Dodgers tried to make Logan Webb work in Game 1, almost to a fault. They missed pitches in the zone and fell behind in the count with him being so efficient. That led to a whole lot of swings out of the zone late in the count. 
They have to recognize the mistake pitches and make Webb pay early on. They also need to ensure that the offense doesn't rely on the feast-or-famine approach. The Los Angeles bats have gone dead cold in 2 of the 4 games only to explode for 16 runs in the wins. That will remain a key for the next series should they move on. 
Quick Hook for Julio Urias
Julio was phenomenal in Game 2 for the Dodgers. Across 5 innings of work, he allowed just 3 hits and 1 earned run while punching out 5. But Dave Roberts needs to get him out of there the second he gets into trouble, especially if the offense is struggling. 
He can afford to do that with a well-rested bullpen behind him. Kenley Jansen did not pitch in Thursday's win and has appeared in just 1 game so far in the Division Series. Add in guys like Corey Knebel (who did not pitch on Wednesday) and Blake Treinen, and it should be an easy call to bail him out. 
Get RISP-y With It
Hitting with runners in scoring position might be the biggest key to moving on. In the Dodgers wins this series, they are hitting a mediocre .269 with runners in scoring position. But that is a far cry from their 0-for-9 performance in the losses. 
Get guys on base, move them over, and drive them in. If the Dodgers can even hit .300 with runners in scoring position in this one, it should spell victory in Game 5. 
And that's really it. The keys are simple, but all things that the Dodgers have struggled with greatly early on in the postseason. Take care of business and move one. 
BREAKING: Corey Knebel to Start NLDS Game 5, How Dodgers Get to Logan Webb, How LA Will Use Urias!
Dodgers: Dave Roberts Hints at a Possible Max Scherzer Sighting in Game 5