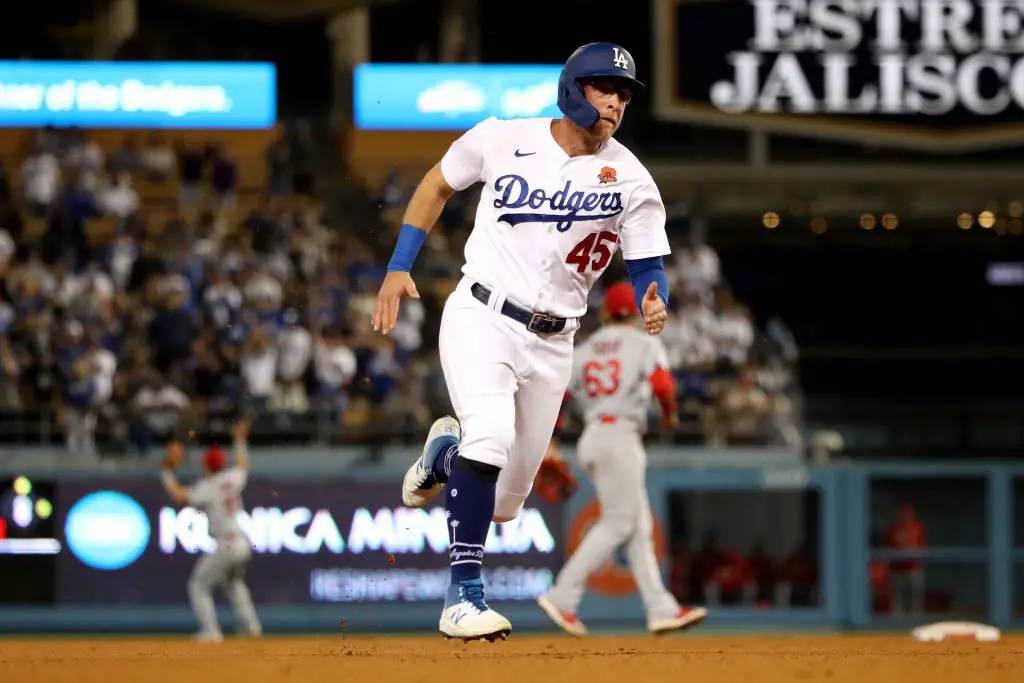 Dodgers Team News
Dodgers NLDS: Matt Beaty Could Be Getting the 1B Starts Against the Giants
The Dodgers had a big decision to make in the Wild Card Game this week. With Max Muncy out for the foreseeable future, Dave Roberts had a few different options he could have gone with over at first base. 
Ultimately, it came down to a matchup-based decision. Doc went with Matt Beaty at first, and he arguably put up the best at-bats early. His defense was also solid and helped to keep the DOdgers in a very tight game. 
But now the Dodgers head up north to take on the Giants for the first 2 games of the NLDS. When asked if the team plans on deploying Beaty at first in the series, Doc didn't seem to want to tip off the Giants. 
Yeah, he [Matt Beaty] is going to be a big part of it. I'm not prepared to kind of give those guys the full lineup, but he makes a lot of sense for us. 
It also sounds like Beaty could potentially get the bulk of starts over there in the NLDS. The Dodgers have already said Cody Bellinger will start at center for all 3 games played in San Francisco. With the big outfield, they'll need his range and his reads off of the bat. 
That likely leaves Beaty and Pujols over at first base as the options. Pujols would presumably get the start when the Giants turn to Alex Wood in game 3 or 4. The Giants also have Logan Webb going on Friday, a guy who relies heavily on sinkers to get the job done. 
That matters a lot because Beaty is hitting over .300 on sinkers in 2021. Webb goes to it almost 40 percent of the time. 
Dodgers: Should LA be Worried After 3 Subpar Starts from Max Scherzer?