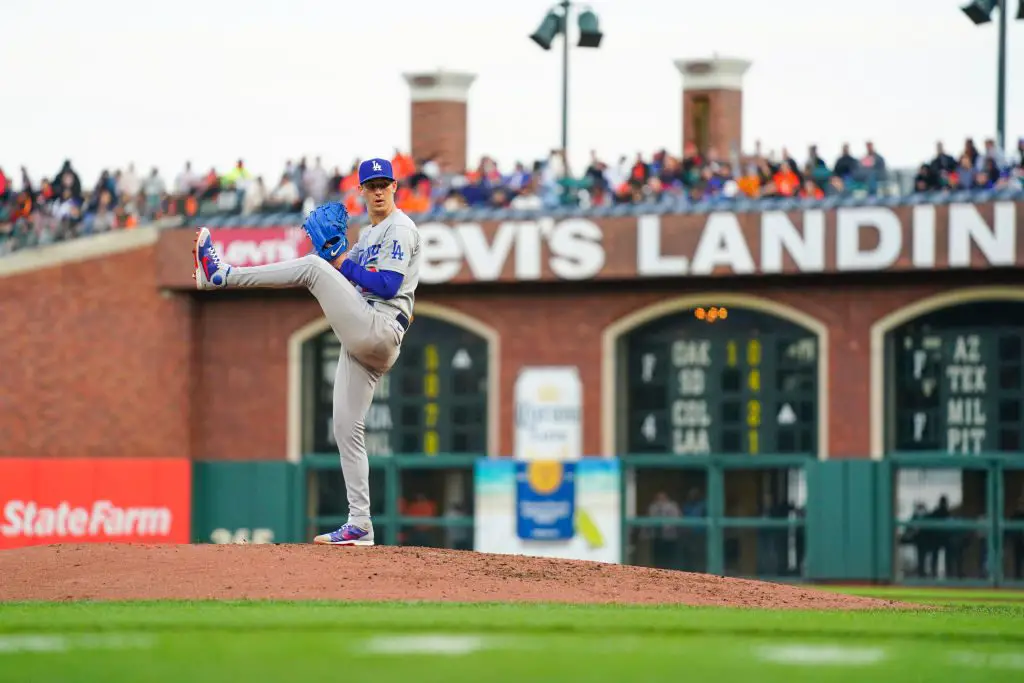 Dodgers Team News
Dodgers NLDS vs Giants: When Does LA Play Next? Game Time, How to Watch, and More
The Dodgers walked it off at Dodger Stadium on Wednesday, winning the Wild Card game and punching their annual ticket to the National League Division Series, this time to face the San Francisco Giants.
This long-time bitter rivalry was somewhat renewed this season after the Giants dethroned the Dodgers as the 8-time reigning division champs in the NL West. Now, as LA ace Max Scherzer said, we got 'em right where we want 'em.
Notably, this is the first time these two organizations have met in the postseason since moving from New York to the west coast ahead of the 1958 season.
NLDS Details
The NLDS is a best-of-5 series with the team having the better record getting the home-field advantage. Naturally. The series splits 2-2-1, with 2 games in San Francisco, an off-day for travel, 2 in Los Angeles, and a final game back up in SF, if needed. There would be an off-day between games 4 and 5 as well.
Where to Watch
TBS will be the home of the TV broadcast for this series, once again featuring Brian Johnson and Ron Darling on the play-by-play. It can also be watched on the TBS app.
As always, am570 LA Sports Radio will be the home of the radio broadcast, featuring Charley Steiner and Rick Monday on the call.
Dates, Start Times, and Probable Starting Pitchers
Game 1: Friday, October 8 at 6:37 PM PT in SF

Probables: Walker Buehler (16-4, 2.47 ERA) vs Logan Webb (11-3, 3.03 ERA)

Game 2: Saturday, October 9 at 6:07 PM PT in SF

Probables: Julio Urias (20-3, 2.96 ERA) vs Kevin Gausman (14-6, 2.81 ERA)

Game 3: Monday, October 11 at 6:37 PM PT in LA
Game 4*: Tuesday, October 12 at 6:07 PM PT in LA
Game 5*: Thursday, October 14 at 6:07 PM PT in SF
*= if necessary
Additional Coverage
Dodgers Nation will be covering the entire postseason with live streams before and after each game. Our Blue Heaven podcast will cover the pregame coverage, and the DNpostgame show hosted by Doug McKain will be on right after the final out. 
Have you subscribed to our YouTube Channel yet? Subscribe and hit that notification bell to stay up to date on all the latest Dodgers news, rumors, interviews, live streams, and more!
NEXT: Max Scherzer Says He Predicted Chris Taylor's Two-Run Walk-Off Homer