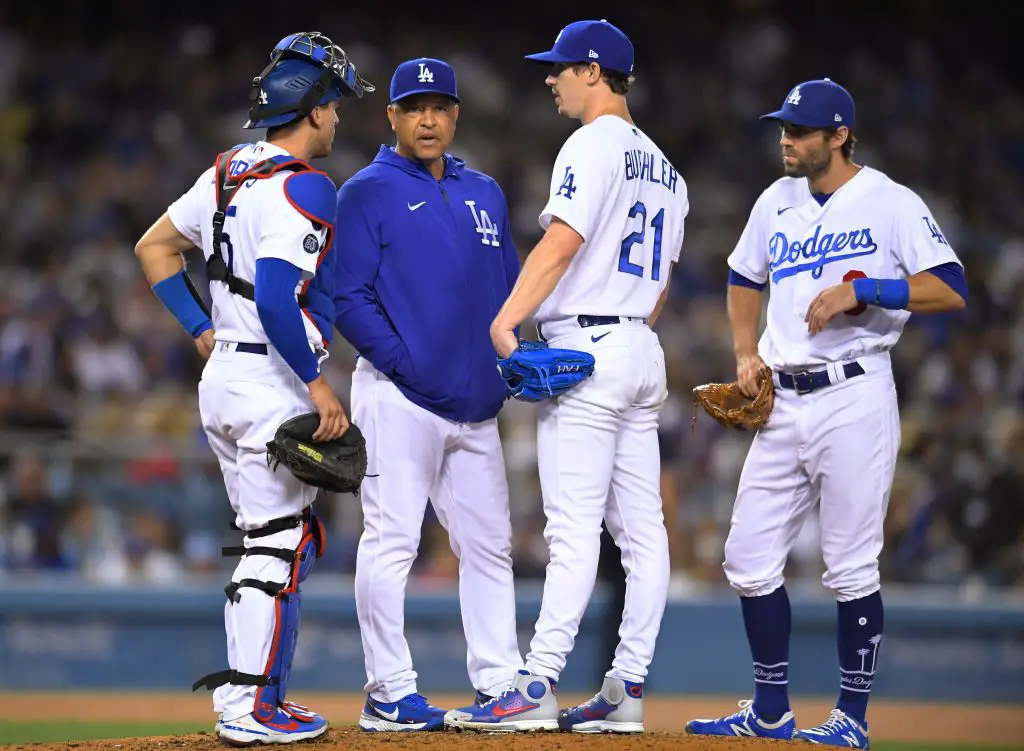 Dodgers Team News
Dodgers: Nothing Was Going to Stop Walker Buehler From Taking the Mound in Game 4
The Dodgers were able to force a game 5 against the San Francisco Giants which will be back in San Francisco on Thursday. The team's pitching staff held the Giants' offense to just 2 runs on 7 hits. Walker Buehler himself lead the charge against the rivals from up north.
After the game, Buehler mentioned that pitching on short rest was always his plan if the situation called for it. 
"To be honest, there wasn't anything that could've been going on that I would've told him (Dave Roberts) I didn't want the ball. As long as I could walk into the clubhouse, I think I was going to pitch."
While he isn't on Max Scherzer's level in terms of intensity, Buehler has made it known that he will go above and beyond to put his team in a position to win. That's exactly what he did on Tuesday as he tossed 4 1/3 innings of 1-run ball while allowing 3 hits and striking out 4. He also did so on just 3 days rest which he hasn't done at all in his big league career. 
The Dodgers' offense certainly helped him deliver as they put up 4 runs within the first 4 innings. He breezed through them on just 60 pitches before being lifted in the fifth after allowing 2 runners on. One of those runners would be allowed to score by Joe Kelly, but he would end up stranding the rest. 
Handing over the ball to Buehler was the right move by Doc as he now owns a 1.25 ERA in 21 2/3 innings between multiple elimination games. His contribution helped keep the Dodgers alive another game in which the winner both clubs face elimination.