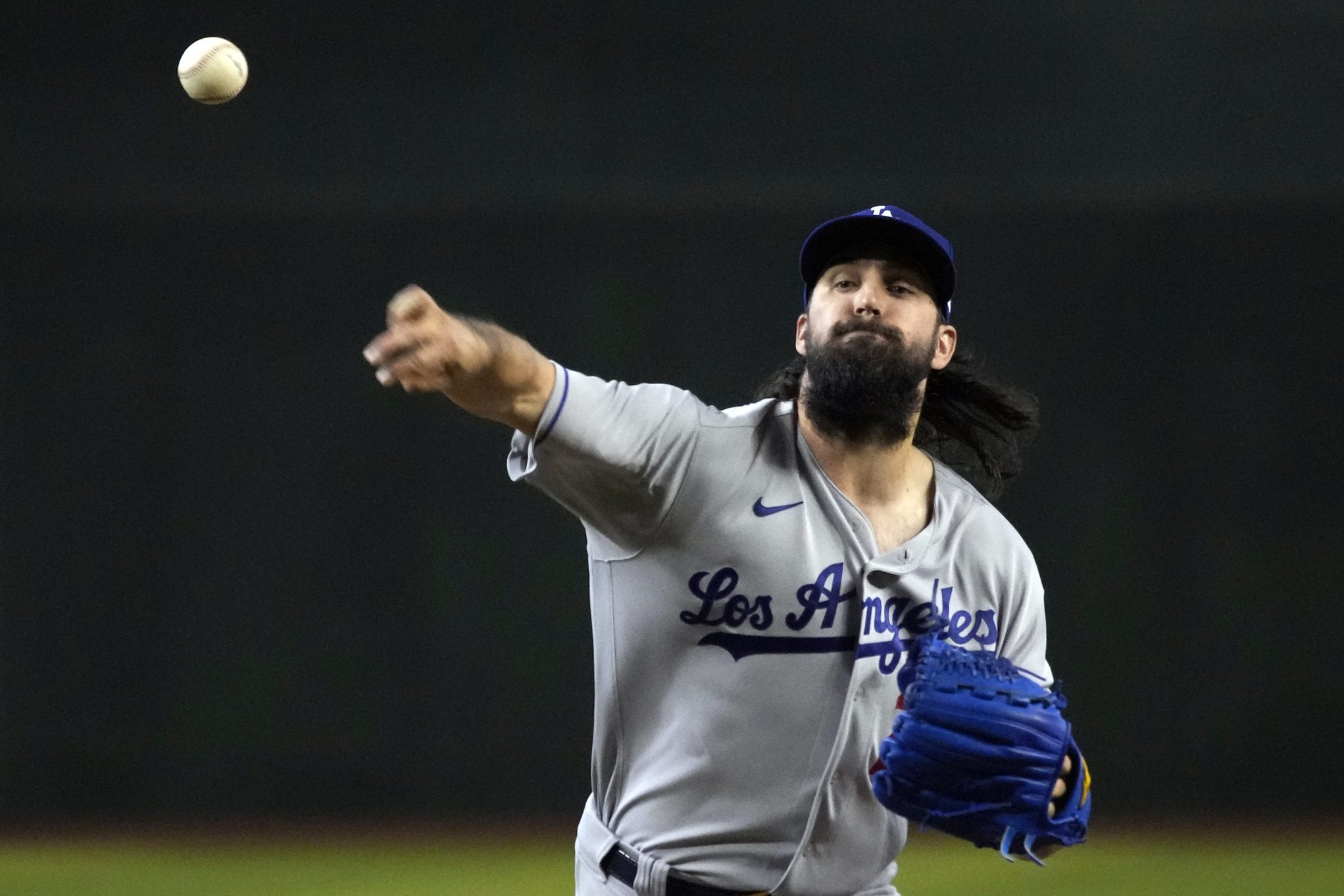 Dodgers Team News
Dodgers Offense Gets Going Behind Another Strong Tony Gonsolin Outing
Tuesday night proved to be everything the Dodgers needed coming off of their rough weekend against the Guardians. The offense finally got going against a bad Reds team and Tony Gonsolin once again found a way to play the role of the stopper and earn another win for his team.
Despite a rough start, Tony figured things out. He allowed a leadoff homerun to Jonathan India and Albert Almora Jr launched a solo shot of his own later. But aside from that, he got things done despite the splitter not being what the Dodgers are used to. He finished up with 5 innings and earned his MLB-best 9th win of the season.
On the offensive side of things, the Dodgers finally broke out. Will Smith launched another homer in the 1st inning to get them on the board and Freddie Freeman drove home a pair in the 3rd on a double in the gap.
Freeman broke open the scoring in the top of the 8th with a triple that went off of the wall in deep left-centerfield. That put the Dodgers up 7-2 before Smith added a sacrifice fly to seal the deal. It was much different than the last two weeks when they struggled to get runs on the board.
"Freddie" chants in Cincy? Add it to the list.

?: https://t.co/BXKr9ILkke pic.twitter.com/vpVt6GFx8L

— Los Angeles Dodgers (@Dodgers) June 22, 2022
Up next for the Dodgers, they'll send Tyler Anderson out on the mound on Wednesday afternoon. He will face off against Luis Castillo, who has had a bit of a rocky start to the year. Castillo has allowed 7 earned runs over his last 3 starts and totaled 19.1 innings of work.
Have you subscribed to our YouTube Channel yet? Subscribe and hit that notification bell to stay up to date on all the latest Dodgers news, rumors, interviews, live streams, and more!