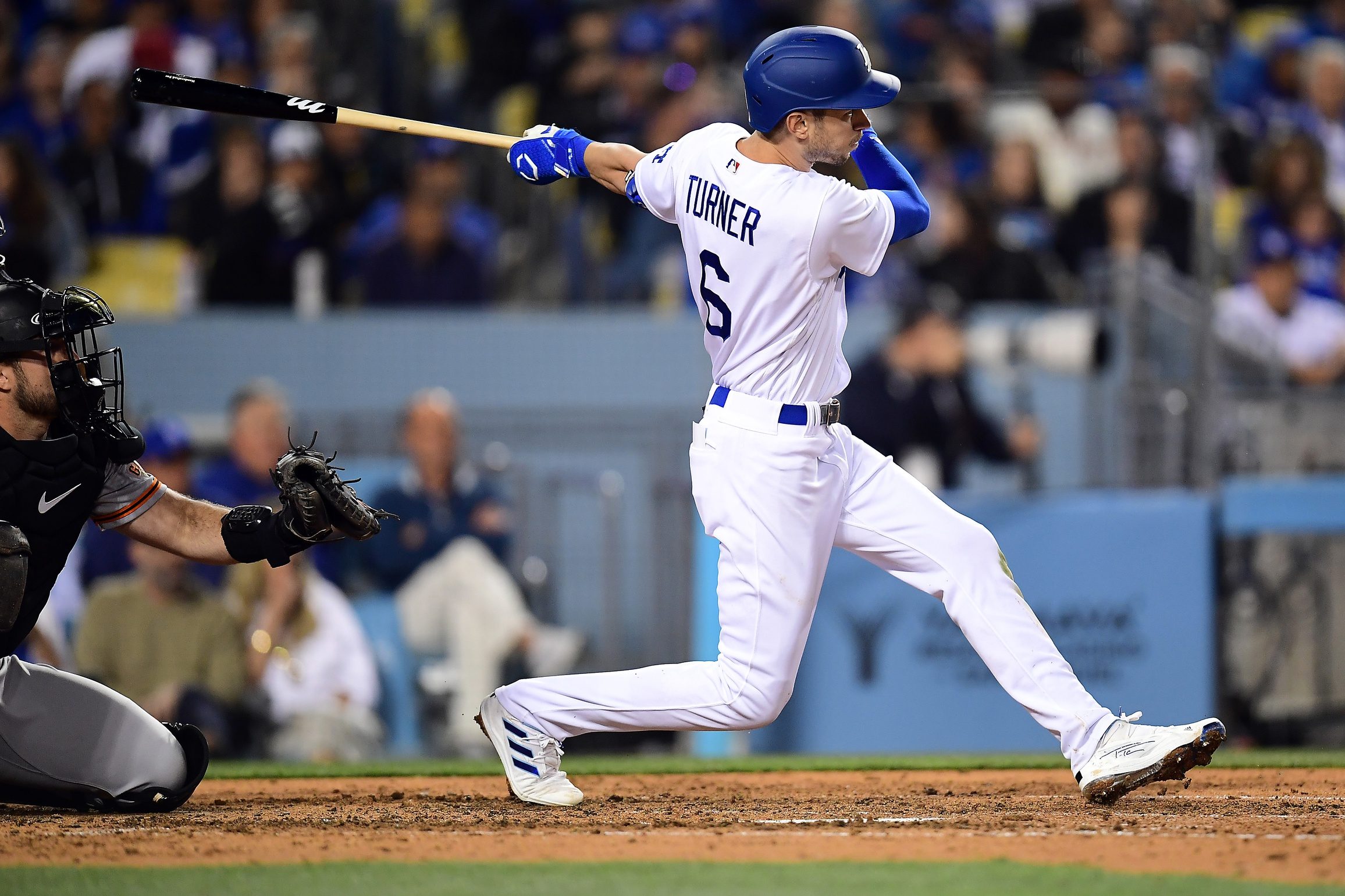 Dodgers Team News
Dodgers Offseason: 3 LA All-Stars Highlight MLB's Top 25 Free Agents This Winter
Free agency is right around the corner, and The Athletic's Keith Law kicks things off with a list of his top 50 free agents. Three Dodgers 2022 All-Stars made the top half of Law's list, with three other L.A. players in the bottom half.
Let's look at the big names and Law's thoughts on them.
2. Trea Turner
The top three players on Law's list are shortstops, with Trea sandwiched between number-one Carlos Correa and number-three Dansby Swanson. As Law notes, Trea took a step back this season, at least in part due to his significantly worse plate discipline.
Turner changed his approach this year, chasing out of the zone more often than he had in any previous season, going after pitches below the zone and down and away while whiffing on them over 70 percent of the time he offered. It's a shocking switch from someone who didn't chase much in previous years, and while it's probably not a permanent issue, it's also not something you'd want to see when you're about to give a player eight years and nine figures.
But, as Law also notes, Turner remains an elite athlete and a solid defender, so he's likely to age relatively well.
He's still an 80 runner and a solid-average defender at shortstop, and he was a plus defender at second in his brief time there after the midseason trade that sent him to L.A. a year ago, so there's every reason to think he'll stay at short for at least another 4-5 years.
In Law's opinion, Trea is worth a deal of six to eight years at somewhere around $30 million per season.
17. Tyler Anderson
It's not smoke and mirrors that made Anderson so good in 2022, but it was a trick that's much easier said than done:
Anderson posted his best performance this year at age 32 … . He did so by employing just one simple trick that you won't believe: He stopped giving up hard contact! More pitchers should try this.
Law notes Anderson's revamped changeup, which has enough separation to make his fastball play up and has enough movement that it's hard to hit even if you guess right. He suggests a three-year deal for a total of $34-40 million.
21. Clayton Kershaw
The story on Kershaw is pretty straightforward: When he's on the mound, he's going to be very good. The only question is how often he'll be on the mound.
Kershaw pitched about as well as ever when he did take the ball in 2022, but as has been the story for him since his incredible run from 2011-15 ended, he missed more time due to injury and didn't work as much in each start as he used to.
Kershaw pitched 2022 on a one-year, $17 million deal with incentives, and Law projects a bit of a raise, somewhere around one year at $25 million with a vesting option if he gets to 120 innings pitched.
Three other Dodgers made the bottom half of Law's list, with Justin Turner at 38, Joey Gallo at 39, and Andrew Heaney at 47. He projects JT as essentially a full-time DH, Gallo is a low-risk flier, and Heaney as a left-handed relief specialist.
Joc Pederson, Zack Greinke, and Kenley Jansen had a 2015 Dodgers reunion in the "Honorable Mentions" section at the end of the article.
Have you subscribed to our YouTube Channel yet? Subscribe and hit that notification bell to stay up to date on all the latest Dodgers news, rumors, interviews, live streams, and more!