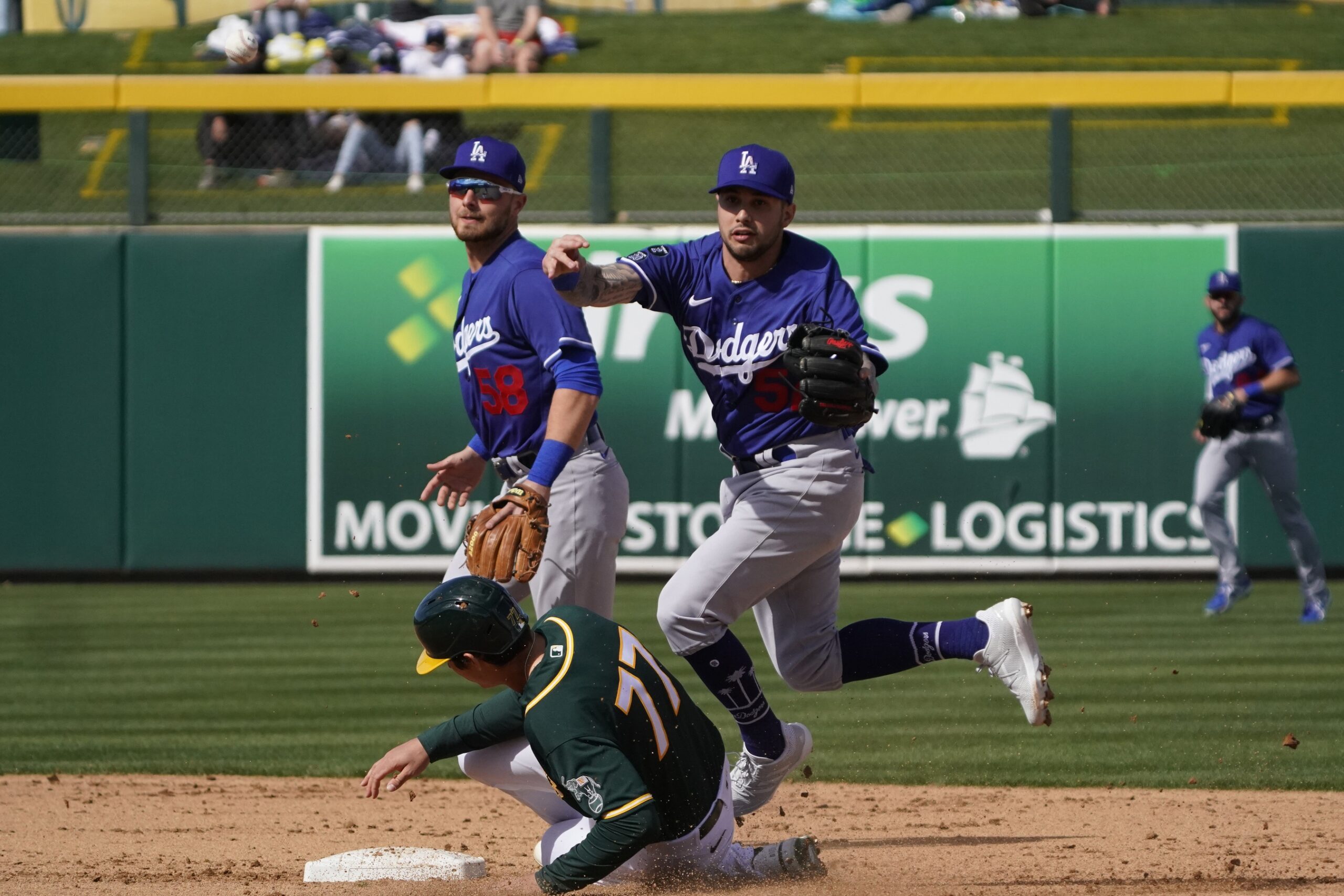 Dodgers Team News
Dodgers Offseason: Andrew Friedman Suggests Prospect Jacob Amaya Could Replace Trea Turner
Dodgers shortstop Trea Turner hit free agency this week, one of the "Big Four" shortstops on the market along with Carlos Correa, Dansby Swanson, and Xander Bogaerts. Los Angeles will be interested in signing one of those four stars, but they also have internal options.
Chris Taylor was L.A.'s primary shortstop in 2018 between when Corey Seager got injured early in late April and when the team traded for Manny Machado at the trade deadline. In 2021, Gavin Lux filled in as the primary shortstop while Seager was out with injury from mid-May to late July. But as Bill Plunkett reports in the Orange County Register, Andrew Friedman and Brandon Gomes think there's one other internal option who hasn't gotten as much notice: prospect Jacob Amaya.
Beyond the quartet of free agents, Friedman and Gomes indicated the team does "feel good" about Gavin Lux as an internal option to replace Turner at shortstop. Lux was a shortstop throughout his amateur career and for the first few years in the minors before the Dodgers moved him to second base with Seager at the major-league level. …

Additionally, the Dodgers could use Chris Taylor at shortstop and prospect Jacob Amaya "can certainly handle it defensively and his offense is developing."

"There are a lot of options externally and we have good options internally," Friedman said. "So we get to wade through that market and figure out what ultimately makes the most sense."
In a way, it's surprising we don't talk more about Amaya. For one thing, he's the only pure shortstop on the 40-man roster who's played above A-ball, so it seems like he'd be close to the default option. It's just that his offense would be a step back from Trea — Amaya posted a .795 OPS in Double-A and Triple-A in 2022, 14 points lower than Turner despite playing in a much better hitting environment.
But Amaya is a good reminder that the Dodgers don't necessarily have to continue to pursue the "All-Star at every position" approach of the last couple years. Amaya is excellent defensively and could slot in very well at the bottom of the order, and he's gotten better offensively as he's matured in the minors. Getting on base is a specialty of Amaya's, so plugging him in ahead of Mookie Betts and Freddie Freeman could work out pretty well.
It might be just crazy enough to work.
Have you subscribed to our YouTube Channel yet? Subscribe and hit that notification bell to stay up to date on all the latest Dodgers news, rumors, interviews, live streams, and more!