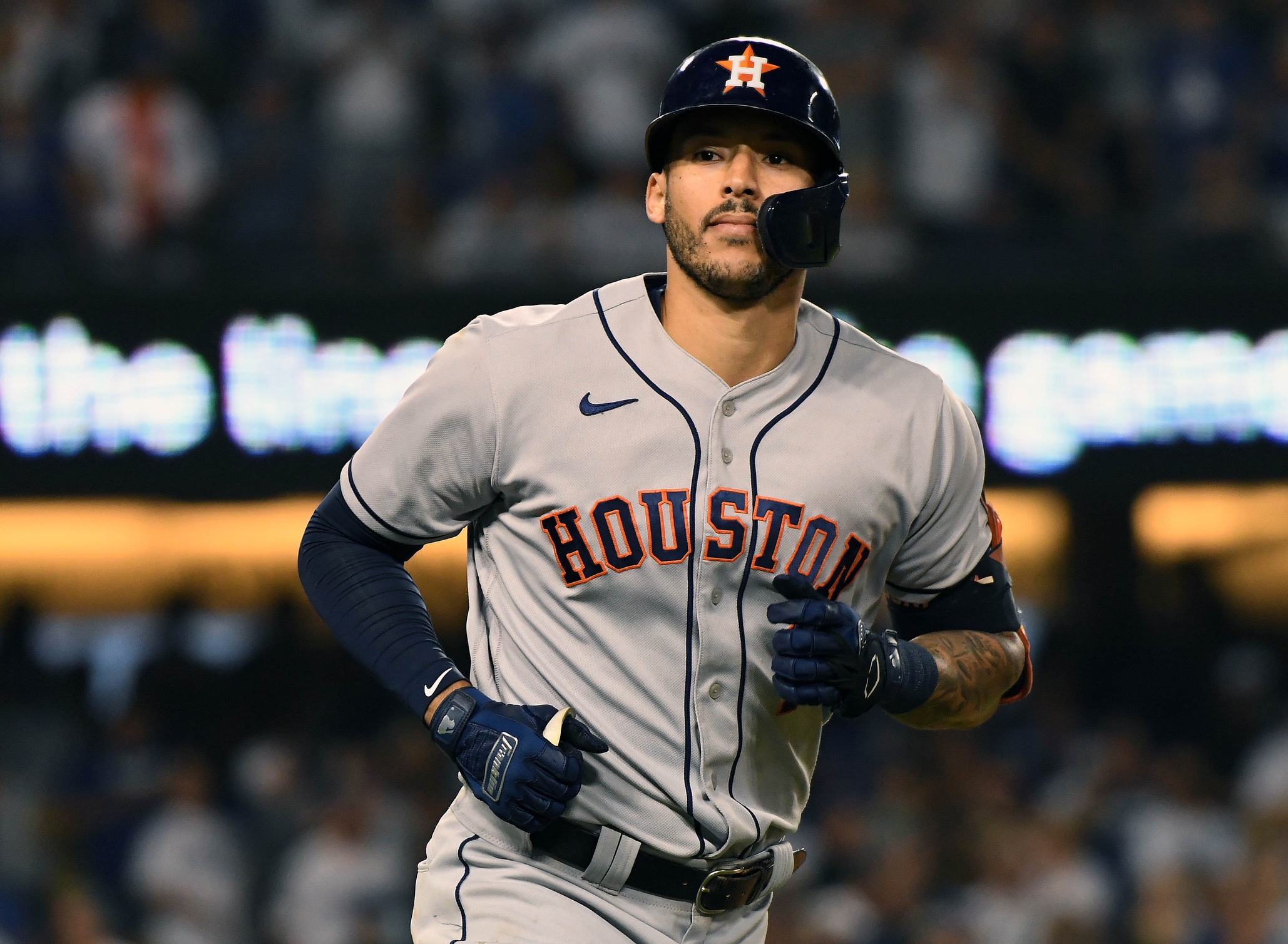 Dodgers Team News
Dodgers Offseason: Giants Break the Internet, Sign Carlos Correa to Monster Deal
Mercifully, the Carlos Correa free agency saga is reportedly over. The Dodgers will not be signing the All-Star shortstop, to the excitement of many. The bad news is that the San Francisco Giants reportedly will be.
ESPN's Jeff Passan broke the news just a few minutes before 9 PM on the west coast.
BREAKING: Shortstop Carlos Correa and the San Francisco Giants are in agreement on a 13-year, $350 million contract, a source familiar with the deal tells ESPN.

— Jeff Passan (@JeffPassan) December 14, 2022
Correa's bet on himself last offseason paid off and he firmly secured the bag this offseason. Passan reports that the shortstop and the Giants are in agreement on a 13-year deal worth $350 million. While the total amount surpasses what former Dodgers star Corey Seager got last winter ($325 million), the 13 years means that Correa will not be the highest paid shortstop in baseball.
Fourth-largest guarantee in MLB history for Correa, behind Trout ($426.5M), Betts ($365M) and Judge ($360M). Largest for a shortstop, surpassing Lindor ($341M).

— Ken Rosenthal (@Ken_Rosenthal) December 14, 2022
Where this deal affects the Dodgers in the immediate is that another prime free agent target is off the board. It's no secret that LA has been exploring the shortstop market this winter and looking to replace Trea Turner who inked an 11 year deal with the Phillies last week.
Where this deal affects the Dodgers and Dodger fans in the long run is that Carlos Correa will be facing the boys in blue 13 times a year — including on April 10th, 2023 for the first time in San Francisco — wearing another orange uniform.
If the Dodgers do plan on signing a shortstop via free agency, there is one more All-Star-caliber player left on the market. Former Brave Dansby Swanson has been linked to LA, among other spots. And the Minnesota Twins who lost out on retaining Correa could soon be joining the sweepstakes on the lone remaining above-average shortstop.
13 years and $350 million… the Dodgers were NEVER doing anything close to that.
https://t.co/ctpVzTMHJg pic.twitter.com/5mPChA5fGe

— Clint Pasillas (@realFRG) December 14, 2022
Looking for more Dodgers News? Subscribe to our YouTube Channel! Subscribe and hit that notification bell to stay up to date on all the latest news, updates, rumors, interviews, live streams, and more!