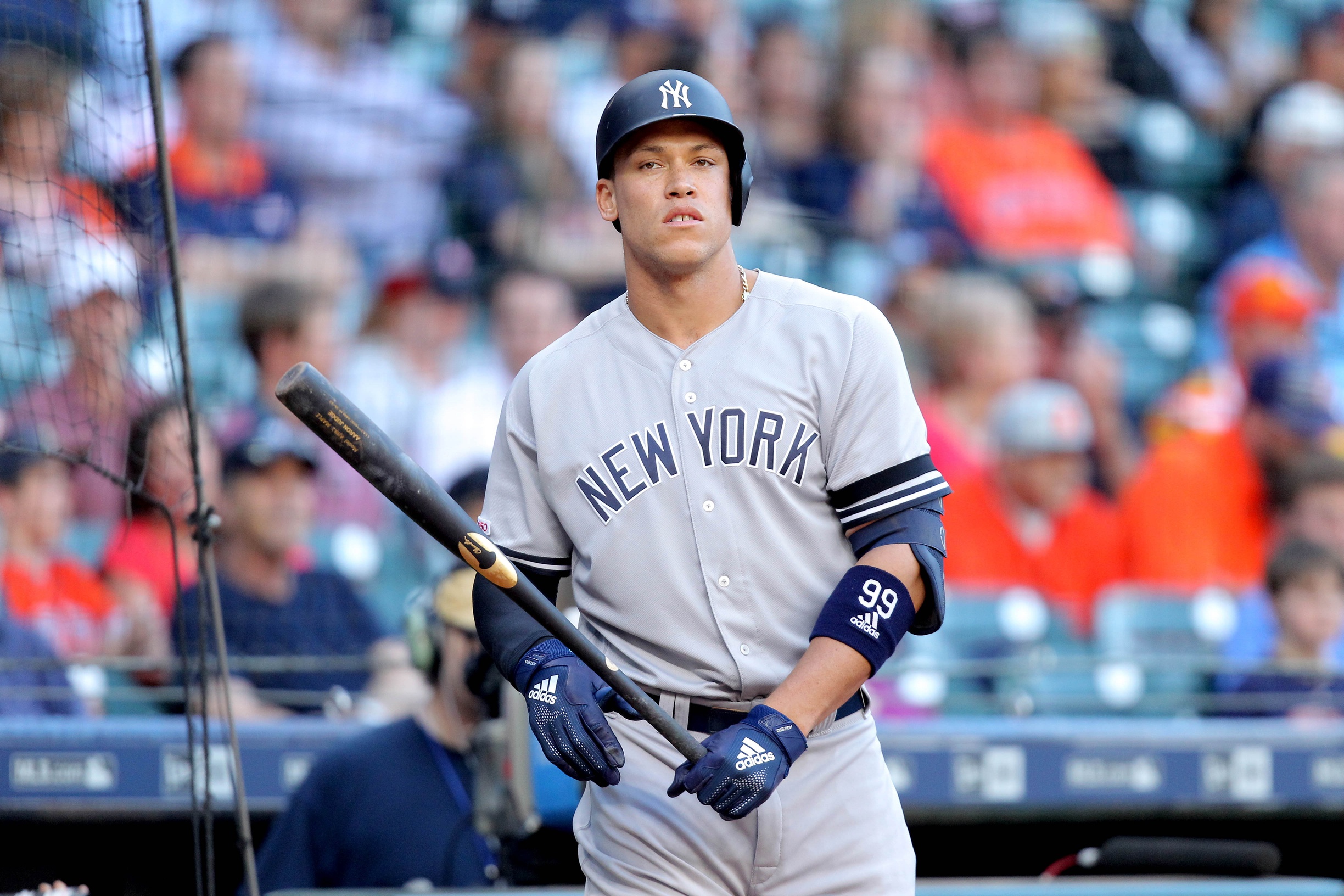 Dodgers Team News
Dodgers Offseason: Giants Brought in Bay Area Superstar to Pitch Aaron Judge
The Dodgers are one of several teams interested in free-agent outfielder Aaron Judge, although the likelihood of Judge ending up in L.A. seemingly goes down by the day. Most recently, Judge met with the Giants, whom many consider the frontrunners to sign him because of their need, financial flexibility, and geographical proximity to Judge's hometown of Linden, CA.
Jon Morosi had speculated that San Francisco might have brought in some of Judge's favorite players from his childhood to help sell him, which could still be accurate. But the latest reports say the Giants called in a more current superstar to aid in the recruiting process.
If Judge went to the Giants, would San Francisco be the only major U.S. city where the star baseball player is taller than the star basketball player? But I digress.
In the end, all these sales pitches are really just a fancy way of saying, "We'd really like to have you on our team." Judge isn't going to sign with the Giants because they gave him Steph's number. He'll sign with the Giants if they offer him the most money. If the Yankees offer more money, he'll go back to New York. If they offer the same exact amount of money, sure, maybe Steph pushes him towards the bay, but money is what matters in free agency. And that's doubly true when we're talking about a guy like Judge, who, because of his age, will likely only get the one shot at a big free-agent contract in his career.
Have you subscribed to our YouTube Channel yet? Subscribe and hit that notification bell to stay up to date on all the latest Dodgers news, rumors, interviews, live streams, and more!