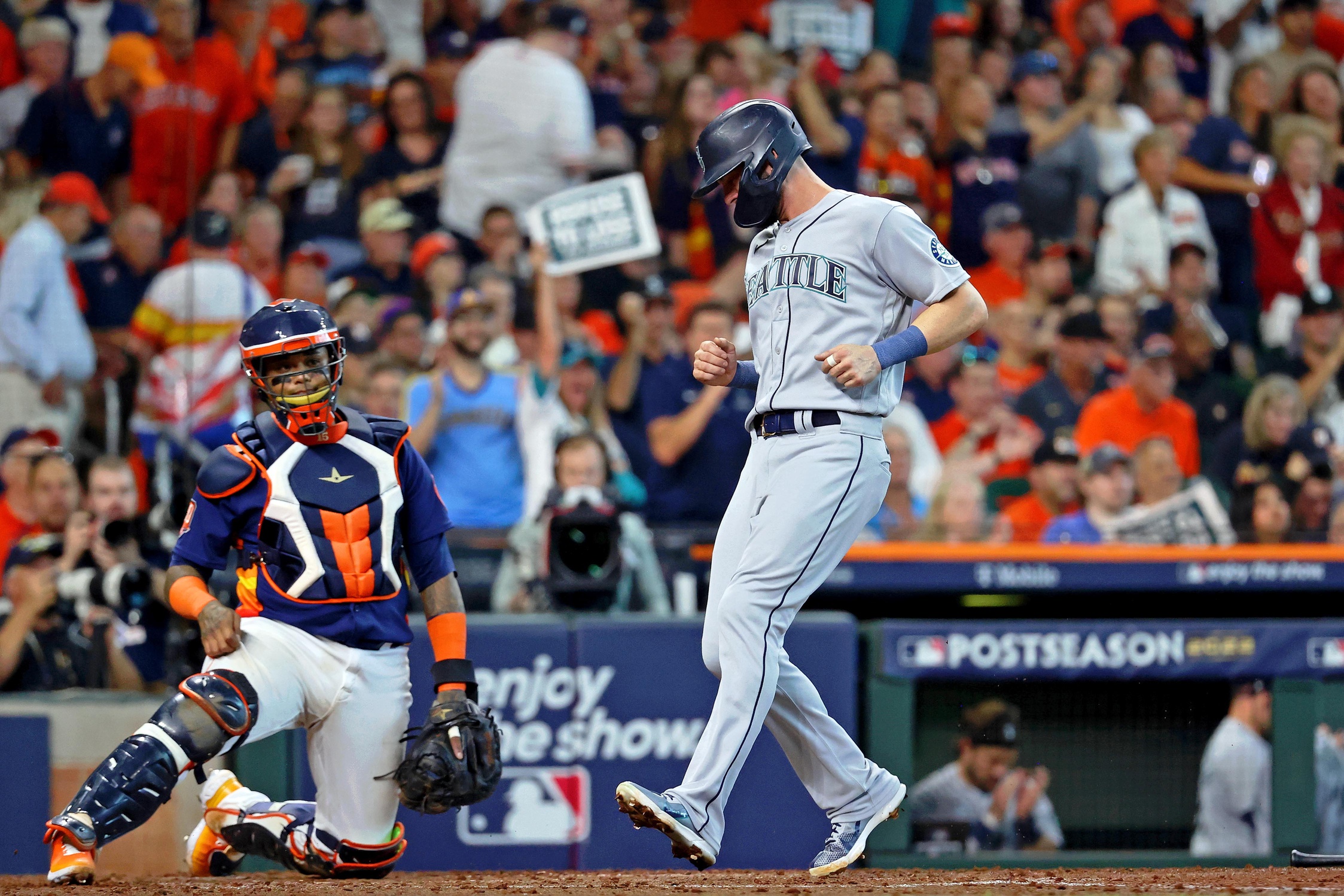 The San Francisco Giants have officially signed one of the top outfielders on the market. No, this time it's not Aaron Judge.
The Giants have reached an agreement with former Mariners OF Mitch Haniger, who was reportedly receiving interest from the Dodgers, as well, among other teams. The deal is for three years and $43.5 million.
Outfielder Mitch Haniger and the San Francisco Giants are in agreement on a three-year, $43.5 million contract, sources tell ESPN.

Signing Haniger does not take the Giants out of the running for Aaron Judge. They have been pursuing both throughout free agency.

— Jeff Passan (@JeffPassan) December 7, 2022
The addition of Haniger does not mean the Giants are out on Judge — they did say they wanted to sign multiple top free agents. They could be building a whole new outfield with Haniger and Judge, which would be quite the powerful duo.
Haniger hit .246 last season with 11 home runs and 34 RBIs, but struggled with injuries, playing in just 57 games. In a full season in 2021, Haniger slashed .253/.318/.485 and crushed 39 home runs and 100 RBIs. In his All-Star season in 2018, he had 26 home runs and 93 RBIs on a .285 batting average.
Haniger immediately elevates the Giants' lineup, but they're most likely far from done. The Giants have made it clear they want to compete in 2023, and are looking to make the NL West even more crowded next to the Padres and Dodgers.
As for the Dodgers, another top outfielder is off the board. Dave Roberts said the team wanted to find someone to replace Bellinger, and that market is getting smaller by the hour.
Andrew Friedman and the Dodgers definitely have a plan, but I'm sure fans are getting a little bit anxious with the lack of moves thus far. Let's see if they have something in store over the last day of the Winter Meetings.
Have you subscribed to our YouTube Channel yet? Subscribe and hit that notification bell to stay up to date on all the latest Dodgers news, rumors, interviews, live streams, and more!