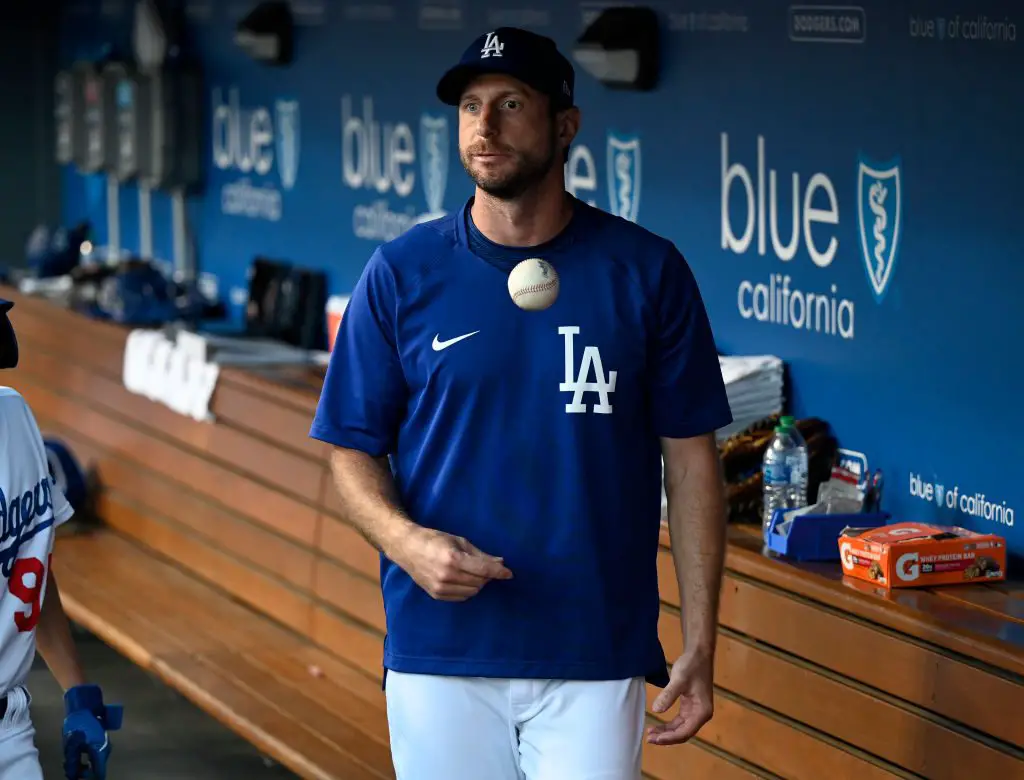 Dodgers Team News
Dodgers Offseason: Insider Says Mets May be in the Lead in Max Scherzer Sweepstakes
The hot stove is hot on Sunday night! After a day where several high profile moves and signings have been reported around baseball, MLB insider Jon Heyman added a wrinkle to a potential return to the LA Dodgers for ace right-hander Max Scherzer. 
As it stands, it seems that the New York Mets may now be the frontrunners to sign the free agent.
Mets seem heartened and hopeful about the prospects of landing Max Scherzer. Dodgers pessimistic, at least at the moment.

— Jon Heyman (@JonHeyman) November 29, 2021
Add Ken Rosenthal's name to the mix of insiders linking Scherzer to New York.
Growing indications that Scherzer is headed to Mets, sources tell @TheAthletic. NYM "making progress," per @JoelSherman1.

— Ken Rosenthal (@Ken_Rosenthal) November 29, 2021
By all accounts, the Mets have joined the bidding on Scherzer later than other teams. But after a massive splash where they signed three players on Friday, the Amazin's may have proven that they have their eyes firmly set on a World Series run in 2022.
The #Mets have made Max Scherzer a multiyear offer at $40 million per season, source confirms. In some versions discussed, total value would be $120 million over 3 years. @martinonyc was first to report $40MM figure per annum. @MLBNetwork @MLB

— Jon Morosi (@jonmorosi) November 29, 2021
Early on Sunday, reports had four teams — the Dodgers, Angels, Giants, and Mets — in on Scherzer.  Moreover, there is an expectation that Mad Max will be looking to sign soon. Possibly as early as Sunday evening but perhaps no later than Wednesday.
Jon Morosi has reported a deal in the neighborhood of three years and $120 million could be on the table from New York.
Of course, this is not the first time reports like these have surfaced from Jon Heyman. Last February, the insider said the Mets and free agent Trevor Bauer were in agreement on a deal and that the Dodgers had just missed out. However, as we know now, the pitcher ultimately signed with the Dodgers and became a problem for LA shortly thereafter. 
More to come on these reports as soon as new details emerge.
Have you subscribed to our YouTube Channel yet? Subscribe and hit that notification bell to stay up to date on all the latest Dodgers news, rumors, interviews, live streams, and more!
NEXT: Marcus Semien Signs with Texas, Rangers 'Aren't Done' in Free Agency