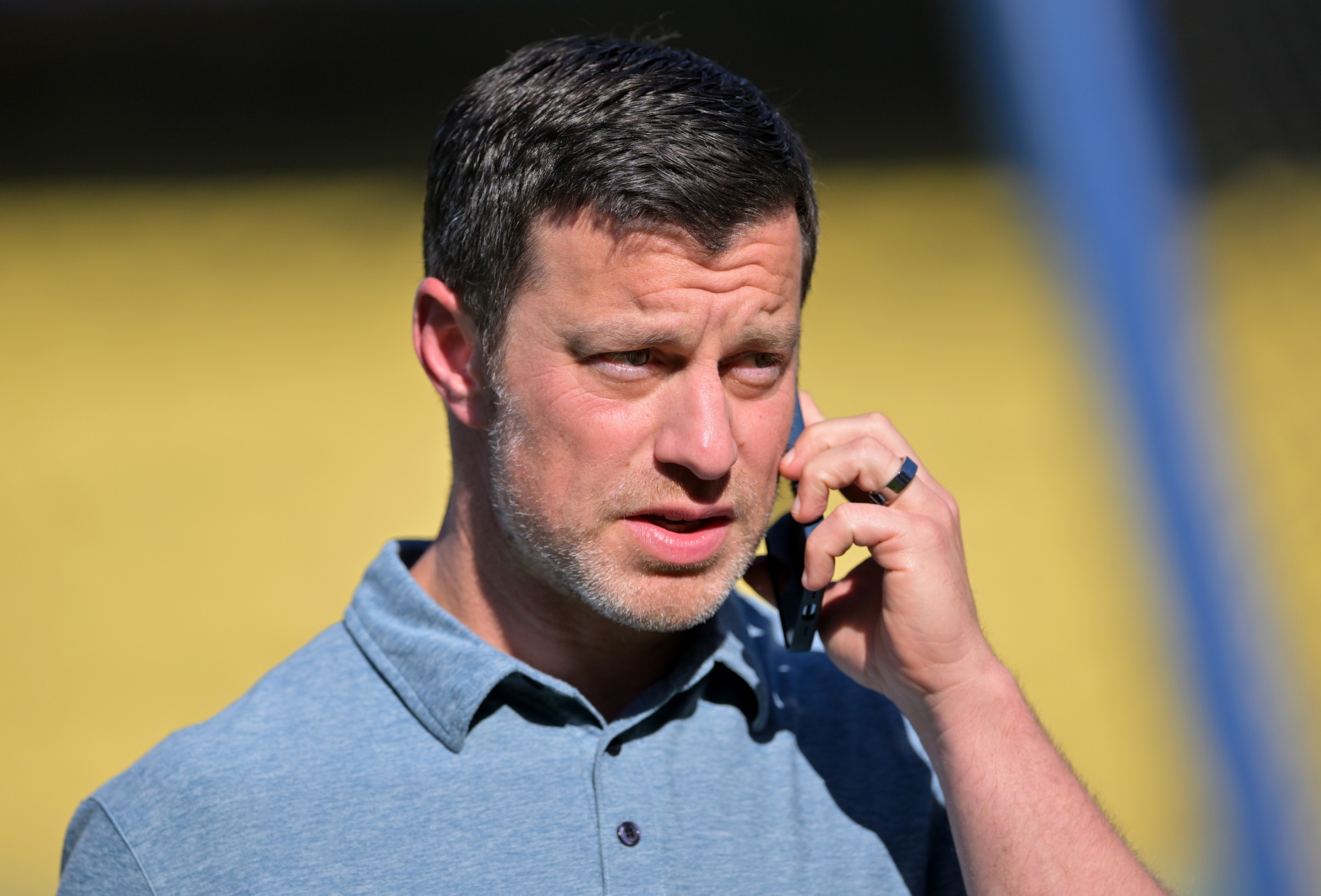 Dodgers Team News
Dodgers Offseason: One Free Agent that Makes Sense for LA That No One is Talking About
The Dodgers are entering an offseason of change. Long-time Dodger Justin Turner has a club option that may not be picked up. Face of the franchise Clayton Kershaw is mulling retirement, yet again. Former MVP and fan favorite Cody Bellinger could get non-tendered and become a free agent. All in all, there's a chance the Dodgers look very different come Opening Day next season, which is weird to think after they won 111 games in the regular season — but that's what an early disappointing exit can do to an organization.
There are a lot of moves that Andrew Friedman, GM Brandon Gomes and the rest of the Dodgers front office are going to make this offseason. And there are some obvious guys that they can consider signing, including Aaron Judge (hopefully they don't sign him), Jacob DeGrom and Carlos Correa, or any of the other big name shortstops including their own Trea Turner. But, in typical Dodgers fashion, they aren't only going to go after the big names. We saw what they did with Tyler Anderson and Andrew Heaney this offseason on one year, 'prove-it' deals, and we know they're going to have at least one of those moves this offseason.
So, here's a move that I think the team should consider, that no one is really talking about right now.
Noah Syndergaard just turned 30-years-old and is pitching in the World Series for the second time in his career. Syndergaard, a former All-Star in 2016, appeared to be one of the better pitchers in baseball a few years back, but hasn't fully been able to regain his form. Injuries didn't help, as well as an eventual Tommy John surgery in 2020. But he hasn't had a sub-three ERA since 2017, and didn't even top 100 strikeouts this season in 134.2 innings — and he's topped 200 twice before in his career.
The last time @Noahsyndergaard pitched in the #WorldSeries, he brought the thunder! pic.twitter.com/PyxNwxaMB1

— MLB (@MLB) October 31, 2022
The Dodgers can sign Syndergaard to the short-term type of deal they gave Anderson and Heaney — or can give him a few years of stability at less of a cost — to come join the Mark Prior school of pitching. Last year, Prior turned Anderson, a guy with a career 4.62 ERA, into a top-shelf starter and first time All-Star. Think about what he can do with a former All-Star with put away stuff and high-end velocity like Syndergaard.
Entering this offseason, there are many more questions than answers surrounding this Dodgers rotation. Outside of Julio Urias, there's not much to feel confident about. Tony Gonsolin and Dustin May are on the roster and should find themselves in the rotation. But we saw what happened when Gonsolin had a full workload, as he missed a ton of time at the end of the season, and ended up hurting the Dodgers in the postseason. As for May, we still don't really know what he's going to look like in this post Tommy John world.
The Dodgers need to make a move in the rotation, so why not take a chance on a guy who's proven to be as dominant as anyone in the league when he's at his best? I don't think Syndergaard should be the only move in the rotation, but it would be a great start to feeling confident about the team's rotation one through five. Re-signing Anderson and Kershaw would make it perfect entering next season. And our Doug Mckain had another good idea of an ace they could trade for this offseason.
Do you think the Dodgers should go after Syndergaard this offseason? Or is there another starter you want them to add? Let us know in the comments below!
Have you subscribed to our YouTube Channel yet? Subscribe and hit that notification bell to stay up to date on all the latest Dodgers news, rumors, interviews, live streams, and more!