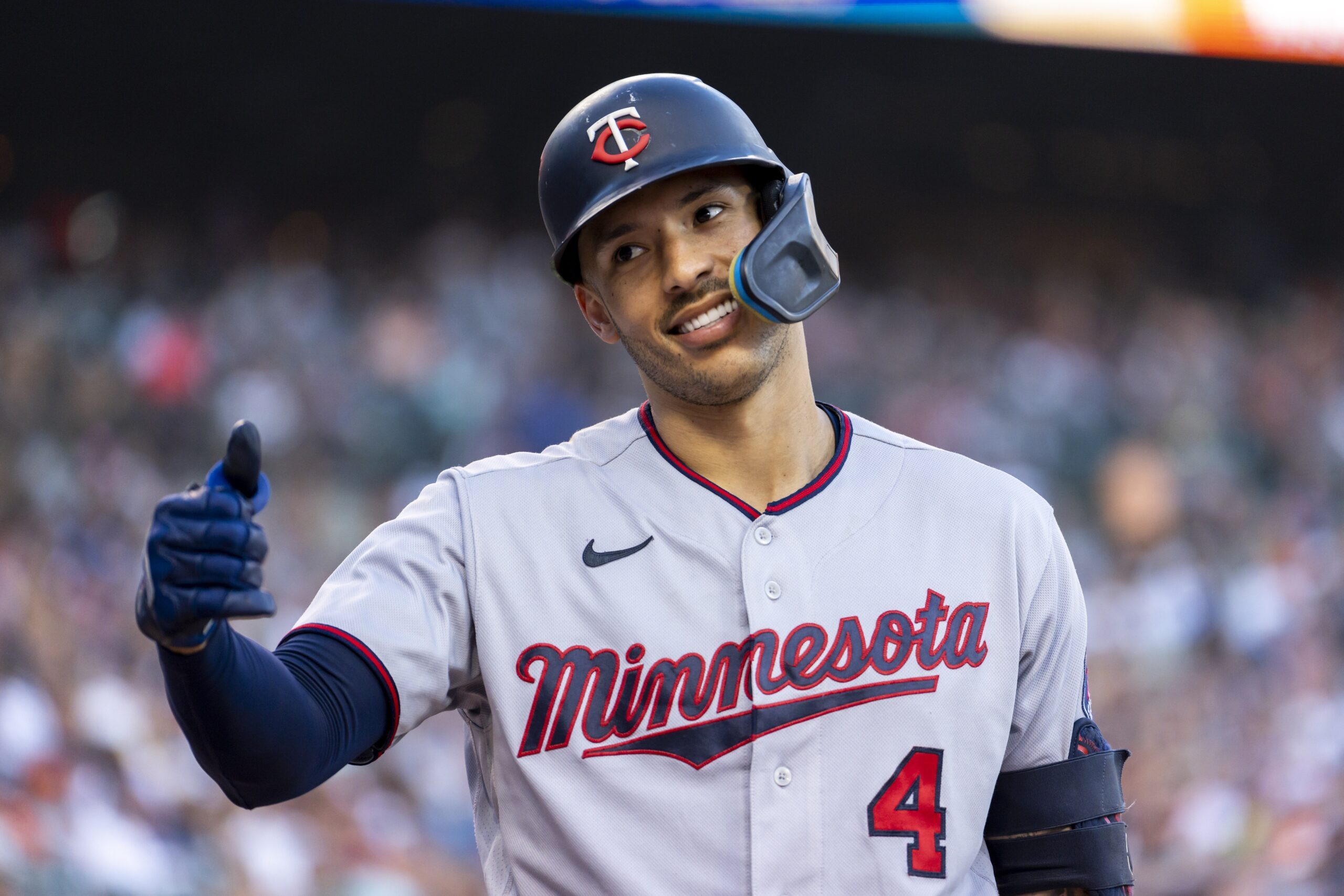 Dodgers Team News
Dodgers Offseason: Three Teams Reportedly Pursuing Carlos Correa While Mets Deal on Hold
Stop me if you've heard this one: A shortstop walks into a bar. The bar breaks his leg, and eight years later he fails two physicals. It's the Carlos Correa story in hacky joke form!
Last week, the world was shocked and then shocked again, first when the Giants postponed their press conference officially announcing their 13-year, $350 million deal with Correa, and then about 12 hours later when word got out that Correa was, instead, signing a 12-year, $315 million deal with the Mets.
And then, a few days later, because we just hadn't had quite enough of the Correa drama, we found out the Mets had basically the same concerns about Correa's leg the Giants had had. And now, here we are, two weeks after Correa and San Francisco agreed to terms, and the superstar shortstop still doesn't have a team.
According to Mike Puma in the New York Post, there are at least a few teams checking in to see if Correa might become available once again, although he doesn't say whether the Dodgers are one of them.
There is optimism a deal can still be completed between Correa and the Mets, with one source on Monday placing the likelihood at 55 percent that the two sides find common ground. Among the possibilities is added contract language that would protect the Mets from financial responsibility if Correa's pre-existing condition sidelined him for an extended stretch. Correa's agent, Scott Boras, worked out a similar contract clause with J.D. Martinez following a five-year agreement with the Red Sox for $110 million.

But the belief is Correa — whose strong preference is to play for the Mets — isn't open to restructuring the length or financial terms of the contract. At least three teams have been in contact with Correa's camp in recent days, but Correa remains committed for now to trying to finalize his deal with the Mets.

Correa underwent arthroscopic surgery after fracturing his right fibula and sustaining ligament damage sliding into third base as a minor leaguer in 2014. In his eight seasons in the majors, Correa has not been placed on the injured list with a right leg injury. But Correa has dealt with other ills that sidelined him in recent seasons, including back injuries that forced him to miss significant time in 2018 and '19.
I don't know if this is "east coast bias" or not, but saying Correa's "strong preference is to play for the Mets" seems like a bit of a stretch, considering that he recently and willingly agreed to a 13-year deal to play for the Giants. Maybe his strong preference has changed in the last two weeks, but if so, it seems like his strong preference won't be a strong determiner in where he signs.
Again, Puma doesn't list the teams, so we don't know if Los Angeles has any interest in Correa. With two teams having concerns about giving him a long contract, this could enter L.A.'s sweet spot of shorter deals with higher average annual values. It's even conceivable that Correa could end up going with a deal similar to last offseason, when he took a three-year deal from the Twins with an opt-out after the first year. Correa would be younger next offseason than Trea Turner and Xander Bogaerts were this year, and if he had another year of a healthy leg on his record, maybe he could cash in on that big deal next year.
Chances are, he'll still get a deal much longer than the Dodgers would want to do. But L.A. isn't out of the question just yet.
Have you subscribed to our YouTube Channel yet? Subscribe and hit that notification bell to stay up to date on all the latest Dodgers news, rumors, interviews, live streams, and more!