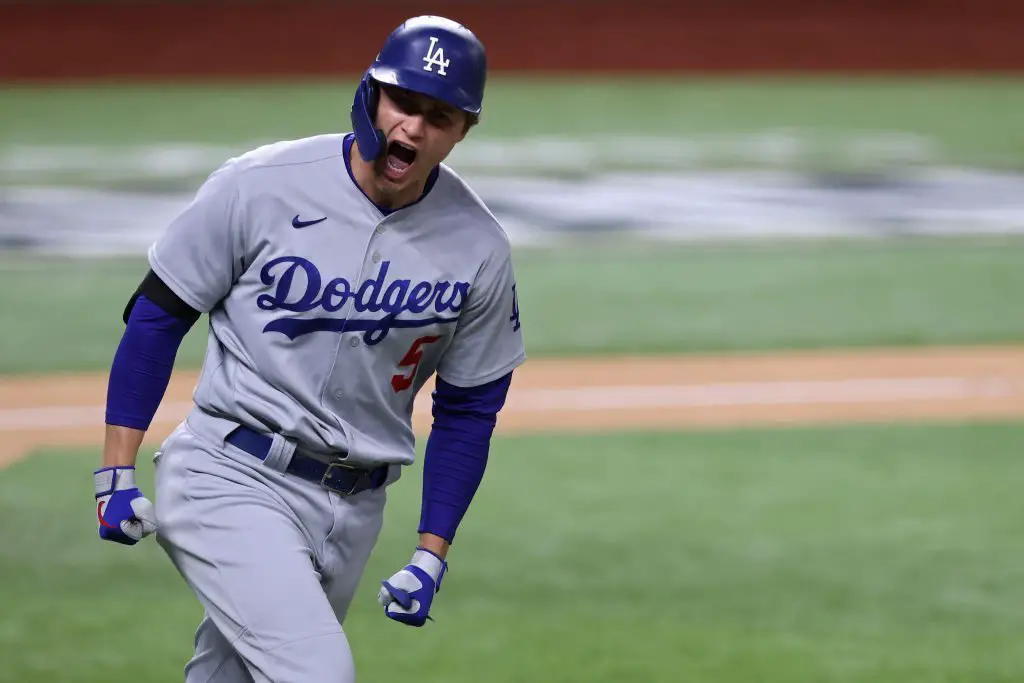 Dodgers Team News
Dodgers Offseason: Yankees May Not be as in on Corey Seager Market as Previously Thought
In terms of prize players available on the free agent market this winter — true game changer talent — the Dodgers might just lead the pack amongst major league teams. Several key players from the 2021 team are sprinkled across multiple top-10 free agents lists. However, no one might be as coveted this winter as shortstop Corey Seager.
The 27-year-old is the consensus number two player available in free agency this offseason, and someone the two biggest spenders in the league have been linked to in rumors. Yes, the Dodgers and New York Yankees lead the way amongst teams with reported interest in Seager. However, one MLB insider feels that the Yankees might not be as engaged as has been previously rumored.
Joel Sherman of the New York Post had this to say over the weekend.
Executives and player representatives who have dealt with the Yankees so far in free agency sense that they are monitoring the elite shortstop group rather than participating in it, waiting to see if a market collapses, in which case they might still swoop in to try to sign one.
If Seager plans or hopes to sign a contract before December 1st, as was reported a few weeks ago, the Yankees' hopes of inking the two-time All-Star might just end up being a pipe dream. But, as we've seen with recent offseasons, these big name free agent types often take a while to sign a deal. Whether they want to or not.
Dodgers & Yankees Battling to Sign Corey Seager, Seager Could Sign Big Deal Soon + GIVEAWAY!!
Other insiders still expect New York to be in on Seager, even if Sherman feels otherwise. MLB.com's Mark Feinsand recently wrote that Corey remains "seemingly atop the Yankees' wish list." Former Houston Astros Carlos Correa has been linked as well, but there appears to be lingering bad blood there in the long fallout from the sign stealing scandal and with comments made by the shortstop earlier this week.
One player that could make an abundance of sense for the Yanks if they wish to pay less of a premium for a high-quality shortstop is Chris Taylor. But, the hope remains that he can re-up with the Dodgers on a multi-year deal this offseason.
NEXT: Kenley Jansen on the Wish List of One NL East Team