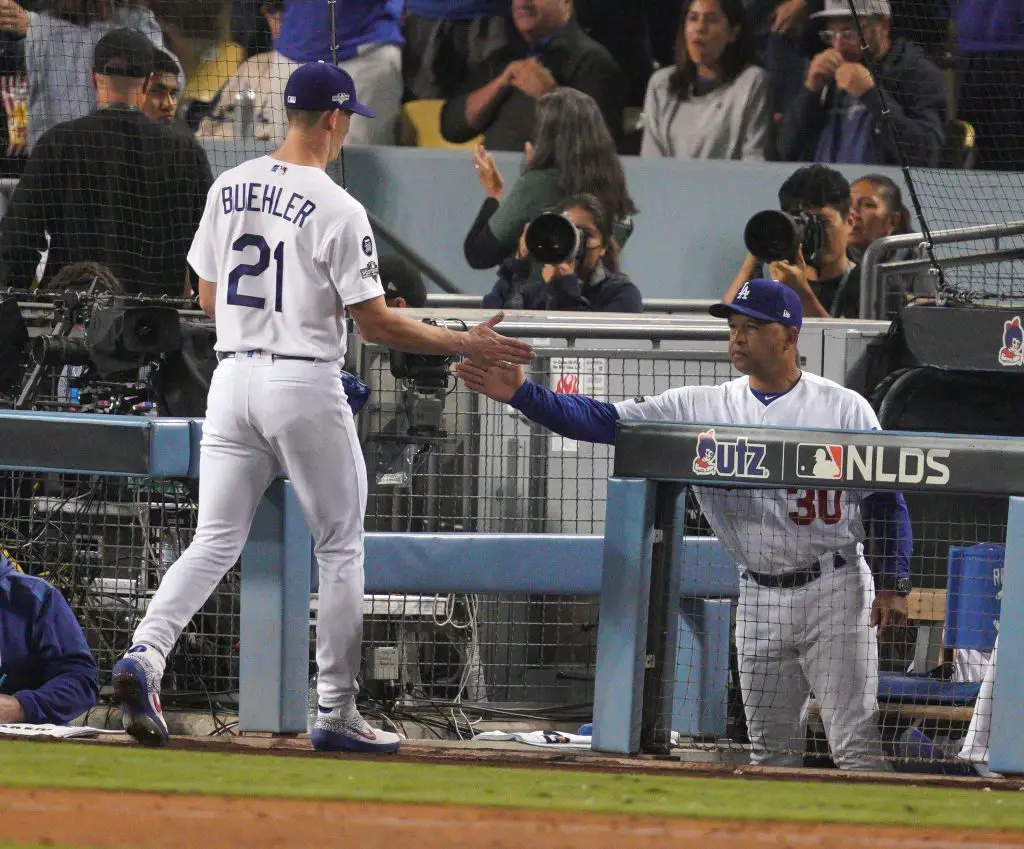 Dodgers Team News
Dodgers: One Change From Walker Buehler Seems to Be Making a Difference
It's been an odd couple of seasons for Walker Buehler. The Dodgers are well known for wanting to protect their young arms, especially ones coming off of major surgery like he was. But the slow playing of him is a little different than some other guys..
We're not used to seeing Buehler this many times so early in Spring Training. That's mostly because he's taken some time to get his arm ready rather than staying up during the offseason. But this year, the Dodgers asked him to keep his arm going and throwing during the Winter. 
Dave Roberts confirmed that on Friday afternoon following Buehler's third Spring Training start. The results of that ask seem pretty clear too, as Buehler has reached 97 mph on the radar gun. Whatever program the Dodgers had him on, it seems to be working. 
Buehler said himself following his last start that he anticipates going 4 innings in his next start. That would out him on pace to be almost completely ready to go by the start of the season. If the Dodgers get Buehler going right out of the gates, it could be dangerous for other teams. This should be fun.
Dodgers News
Dave Roberts talked about Corey Seager this week and how he would love to bubble wrap him now. The Dodgers shortstop appears to be in midseason form with the way he's been crushing the ball. 
Have you subscribed to our YouTube Channel yet? Subscribe and hit that notification bell to stay up to date on all the latest Dodgers news, interviews, live streams, and more!
Dodgers: Edwin Rios Carrying a Chip on His Shoulder in 2021