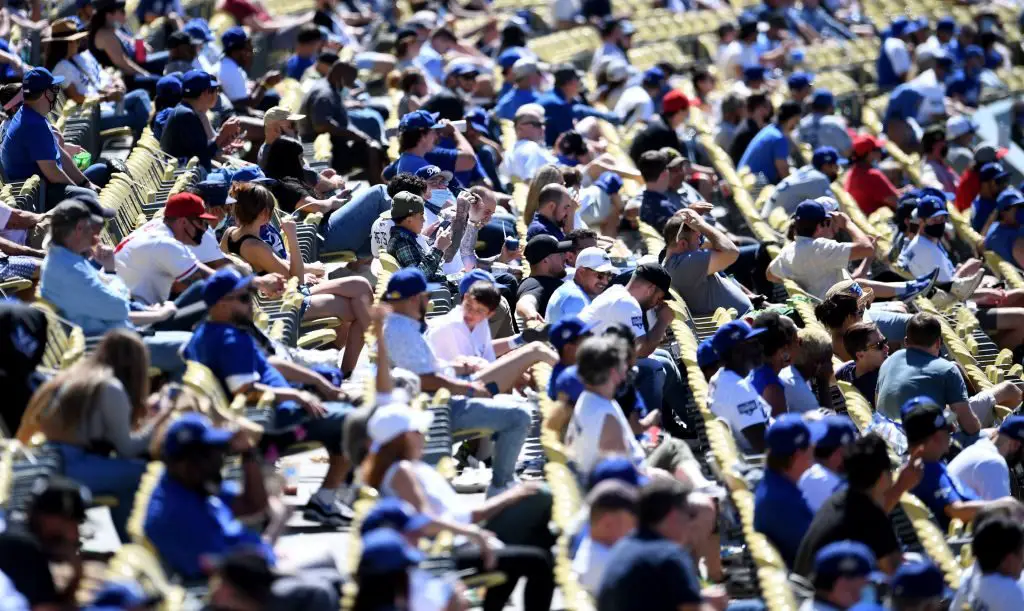 The Dodgers are headed to the postseason for the 9th consecutive year. And while they're still chasing down the Giants in the NL West, fans will get to experience playoff baseball in Los Angeles. The club just locked down home-field advantage for a potential Wild Card game should it come to that.
Naturally, fans are anxious to get out to the Ravine this October and see their guys defend their Championship. After missing out on the 2020 playoffs that were held in Texas, Dodgers fans are expected to heavily pack out the stadium for every game. 
The Dodgers just announced this week that they will be starting a lottery system to sell tickets to fans for the playoffs. The lottery will decide who can purchase tickets for both the Division Series and the Championship Series. 
The registration period started on September 14th and closes on September 20th at 11:59 pm. The random drawing will take place at some point on September 21st, according to the Dodgers. Fans looking to register for the lottery can do so here. 
Dodgers fans who win the lottery selection will be able to purchase their tickets the following day on September 22nd. 
Dodgers News: Los Angeles Clinched Home-Field Advantage in a Wild Card Game