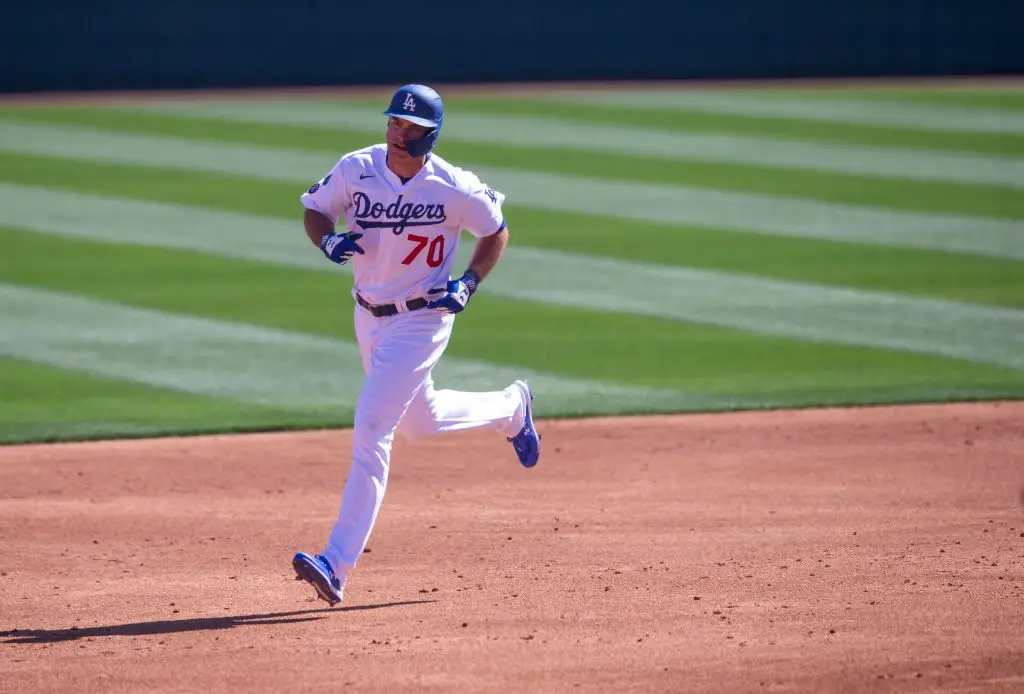 The Dodgers have cut another name from their long list of guys hoping to make the big league team. With just a few days left until Opening Day, there are a few bats looking to crack the roster as a bench player.
Right-handed bats, in particular, have been of great interest to Dave Roberts. The Dodgers have also talked about having that right-handed option on the bench throughout the offseason. But DJ Peters will not be that right-handed option, at least for now.
The Dodgers optioned DJ Peters to minor league camp before their Cactus League game on Friday night. Peters had been having a pretty good Spring camp early on before trailing off a little bit as camp went on. 
But the Dodgers appeared hopeful that they would be able to add in the long-tome prospect to their roster, giving him many looks in their lineup. Peters looked great on defense playing in the outfield and crushed a pair of homeruns before being optioned. 
The Dodgers will likely turn to Peters at some point during the 2021 season. Dave Roberts has said several times this Spring that he expects him to make his Major League debut at some point this year. If he can continue to cut down on his strikeouts, they won't be able to keep him down waiting in the minor leagues for long. 
Have you subscribed to our YouTube Channel yet? Subscribe and hit that notification bell to stay up to date on all the latest Dodgers news, interviews, live streams, and more!
Dodgers: Trevor Bauer Blasts MLB's Foreign Substance Policy For Pitchers