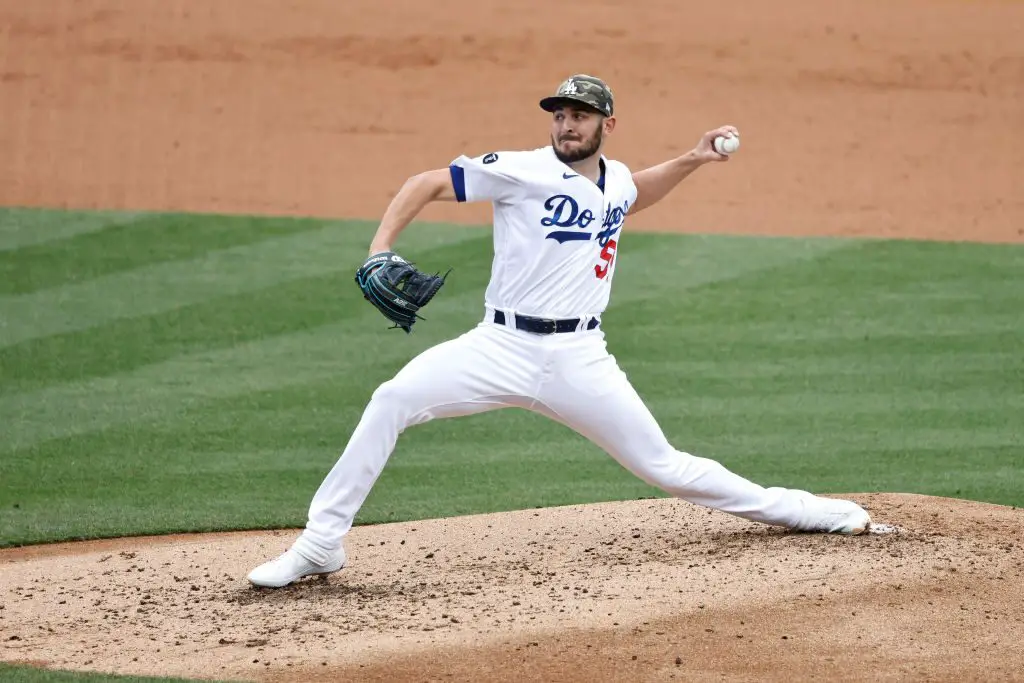 Dodgers Team News
Dodgers: Pitcher Alex Vesia Preparing for 2022 Season by Facing High Schoolers
Alex Vesia was a breakout star in the bullpen for the Dodgers last season. Armed with an elite fastball and electric mound presence, he quickly became a fan favorite at Dodger Stadium. As the season progressed, Vesia was entrusted with some of the biggest outs of the 2021 season and handled the leverage with the poise of a veteran.
Heading into 2022, the 25-year-old is expected to be the top left-handed option out of the bullpen for Dave Roberts. And, with that in mind, Vesia is putting in work on the mound ahead of spring training. On Wednesday, he posted video of himself throwing to a local high school baseball team.
Off season fun!
FB,FB,CH,SL ?? pic.twitter.com/NQPeq4ooJI

— Alex Vesia (@Alex_Vesia) January 20, 2022
As he shows, he's already using all of his pitch mix and is throwing with conviction, even though it's still only January. Pitchers and catchers should be reporting for spring training in just under one month but with the MLB lockout still in place and no signs of that changing rapidly, players will have to remain on hold as the league and MLBPA work out a new collective bargaining agreement.
But, as Vesia and others are showing on their social media feeds, they are still ramping up for a 2022 baseball season so hope springs eternal.
Dodgers Re-sign Yefry Ramirez! State of LA Bullpen, Blake Treinen New Closer, Re-sign Kenley & More
Have you subscribed to our YouTube Channel yet? Subscribe and hit that notification bell to stay up to date on all the latest Dodgers news, rumors, interviews, live streams, and more!
NEXT: MLB Expert Says LA Has 'Money to Burn' This Offseason