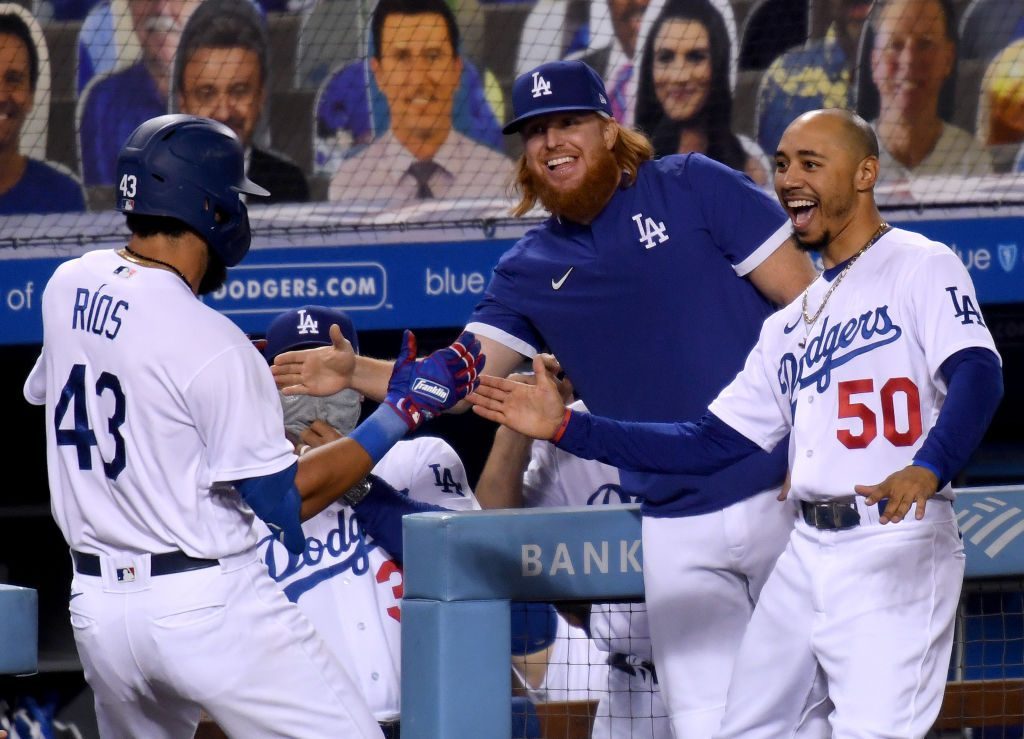 Dodgers Team News
Dodgers: Plaschke 2021 G.O.A.T Article Labeled 'Disrespectful' by MLB Analysts
The 2021 Dodgers have lofty expectations after winning the 2020 World Championship and adding reigning NL Cy Young winner Trevor Bauer. Manager Dave Roberts noted last week that this might be "the most talented Dodger team ever".
LA Times reporter Bill Plaschke took it one step further.
On Monday, Plaschke wrote a column titled "The 2021 Dodgers will be the greatest team in MLB history". The baseball world had a lot to say in response.
In one example, MLB Sirius XM's Dan Graca and Xavier Scruggs strongly disagreed with Plaschke's premise during Monday's episode of Round Trip. Scruggs felt that it was disrespectful to even compare the Dodgers to any of the all-time greats before the Dodgers had even played a game.
"We know how good they are…the rotation they have. How can you disrespect the history of our game talking this kind of mess based on 60 games last year and what you see on paper? You're gonna tell me this team is better than the 1970 Baltimore Orioles? They're better than the Big Red Machine? I don't even want to talk about the '61 New York Yankees, the '39 New York Yankees, and not even to mention the 1998 New York Yankees."
Dan Graca took special exception to Plaschke's notion that the Dodgers were better than the 1998 Yankees. Graca submitted that the Yankees' 114 regular season wins and 11-2 postseason record are in a different stratosphere. He also noted their World Series sweep of the San Diego Padres.
He punctuated it with strong criticism of the Dodgers past playoff failures prior to their 2020 championship.
"But this group has really been defined as underachieving more than anything else. They finally get over the hump last year. In a 60 game season. Where they didn't have to go through the full gauntlet of 162."
Graca wasn't done. He continued to tee-off on the article, specifically Plaschke's quip that the "they will be even better than the 1998 Yankees team that can't match their starting pitching".
"If you just wanna throw [out] the '98 Yankees rotation being inferior to this Dodgers group. That '98 Yankees rotation, those guys, were lauded for being big game money pitchers more than anything else. The Pettittes, the David Wells, the David Cones, the El Duques. I would take any of those four guys…I just mentioned, in an October baseball game. Money on the line, over any of the guys in the current Dodgers rotation."
Well, Dodger fans…your thoughts?
Dodgers Opening Day Bullpen Set, LA Goes with Alexander over Santana… Is LA's Bullpen Elite?