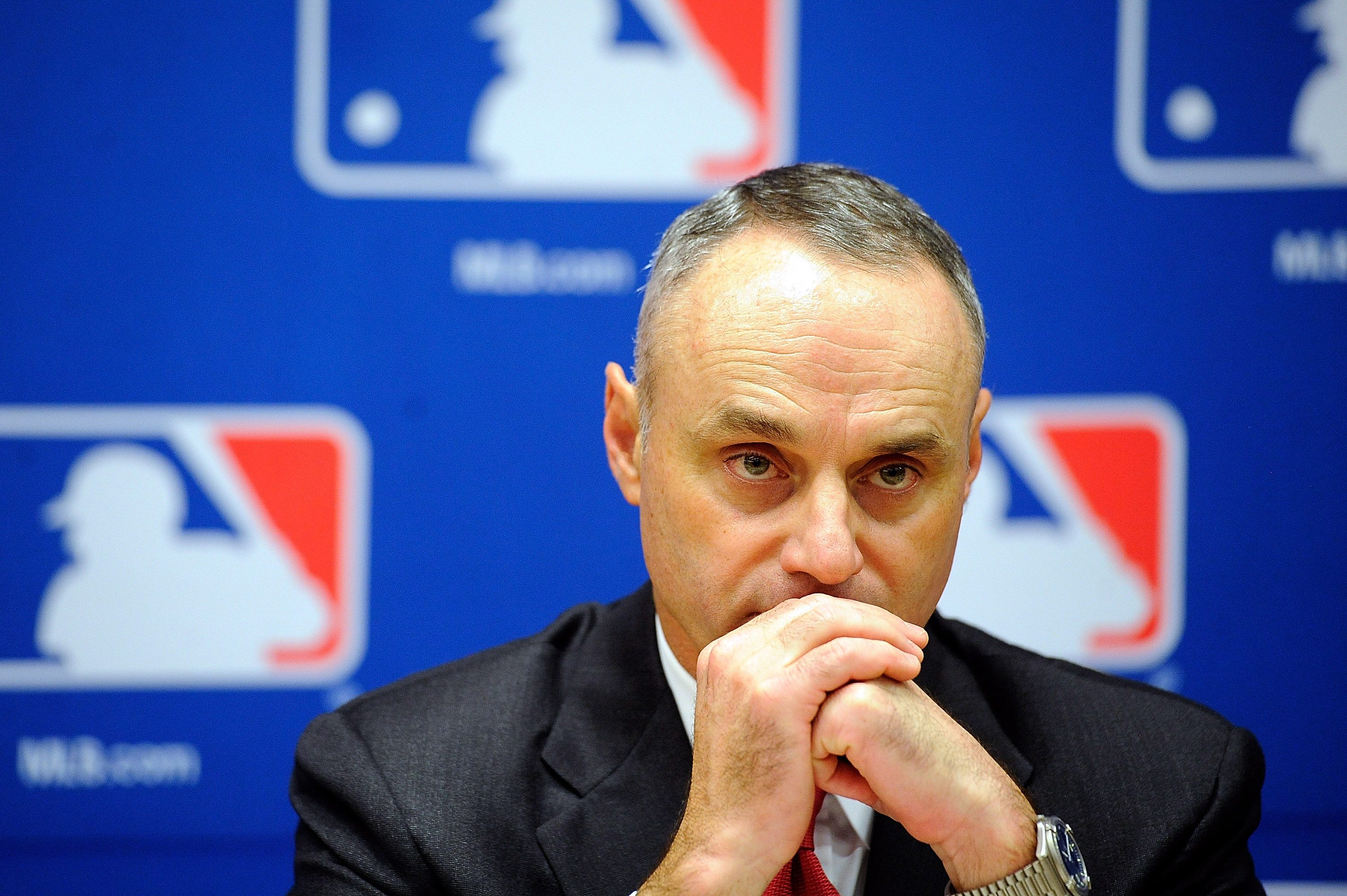 Dodgers Team News
Dodgers Players are Locked Out, What Comes Next? Hot Stove Updates and More | Blue Heaven Podcast
MLB owners have locked out the players while looking to keep a stranglehold on their billions of dollars. So, with the lockout in effect, what can teams do and not do until the two sides reach an agreement? We dive into limitations for MLB 40-man rostered players and take a look at what about these two sides are fighting over.
Plus, some classic bashing of horrible MLB commissioner Rob Manfred.
LISTEN
Next, we recap the latest Dodgers rumors on the hot stove and welcome Chris Taylor back home where he belongs. And, Gary Sheffield's son picked a strange fight with CT3's contract so we took time to laugh at the relatively unaccomplished internet troll. Our thoughts on and reactions to Corey Seager trying to coax Clayton Kershaw to the Rangers and Max Scherzer's poorly thought out attack on the Dodgers is dissected.
And our thoughts on free agent first basemen Freddie Freeman or possibly Anthony Rizzo coming to LA.
Finally, our friend and Dodgers team historian, Mark Langill joins us to talk all about the newest Dodger Hall of Famer, Gil Hodges.
Win a Mookie Betts Autographed Baseball on Our Instagram!
WATCH THE LIVE STREAM
SUBSCRIBE
PLEASE rate and review our show (positively is preferred) on iTunes, Spotify, or wherever you hear your podcasts!
Thank you for helping us strive to be the BEST Dodgers Podcast around!
Clint is @realFRG on Twitter and Instagram
Brook is @brookme3 on Twitter and Instagram
Join your Blue Heaven hosts, Clint Pasillas and Brook Smith, as they talk about this week in Los Angeles Dodgers Baseball. We share the opinions of our 850,000+ fans from Twitter, Instagram, YouTube, and Facebook to gain insight on what the fans are thinking and do our best to represent all perspectives in the Dodgers Community. Look out for special interviews with other bloggers, celebrities, players, and more, along with giveaways for the best fans on earth!