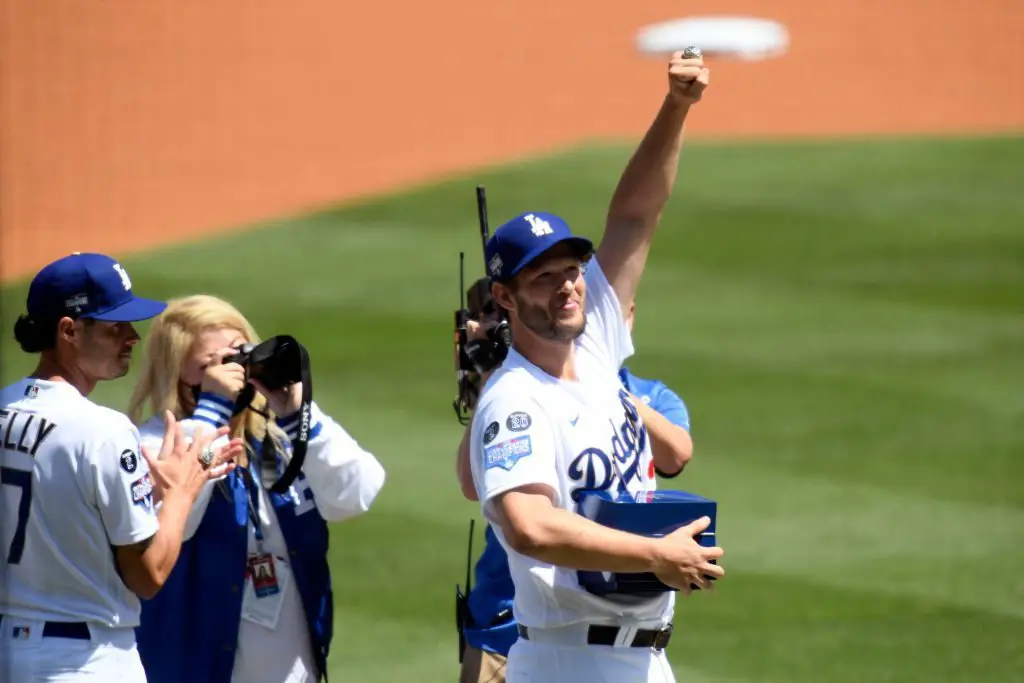 On Sunday, the Rams completed the LA sports championship hat trick. The Rams took down the Bengals 23-20 at Sofi Stadium to join the Dodgers and Lakers as LA teams that have won a title in the last two years.
The Super Bowl is the biggest sporting event of the year so naturally, many current Dodgers were watching along with most of America.
Shortstop Trea Turner is hoping the Dodgers can keep the championship train rolling next season.
Let's go! @RamsNFL y'all earned that! What a game.. Our turn to follow suit!

— Trea Turner (@treavturner) February 14, 2022
Justin Turner is apparently awaiting the announcement of the Rams championship parade. Turner might have also floated the idea of the Dodgers and Rams celebrating their recent championships together.
Hey @Rams, when is the parade??? We are locked out and available! #MegaParade #LA #CityofChampions

— Justin Turner (@redturn2) February 14, 2022
Now that would be a sight.
Longtime Dodgers pitcher and current free agent Clayton Kershaw enjoyed the Rams victory from the seats at Sofi.
World Series champion and forever a Dodger Clayton Kershaw in the #RamsHouse pic.twitter.com/YrqUZEMMXn

— Jake Reiner (@Reiner_Jake) February 14, 2022
Mookie Betts previously attended the Rams NFC Wild Card win over the Arizona Cardinals decked out in Rams gear. Betts also offered his congratulations to his hometown NFL team.
Congratulations @RamsNFL !!!! LA….ANOTHER 1 IN MY @djkhaled VOICE!!!!

— Mookie Betts (@mookiebetts) February 14, 2022
As ESPN pointed out, Betts and Rams quarterback Matthew Stafford have something in common.
https://twitter.com/brookme3/status/1493075388485963777?s=20&t=4V63YcfSxpilQ-hibI28Ng
Have you subscribed to our YouTube Channel yet? Subscribe and hit that notification bell to stay up to date on all the latest Dodgers news, rumors, interviews, live streams, and more!
Dodgers: Clayton Kershaw on the Virtues of Failing