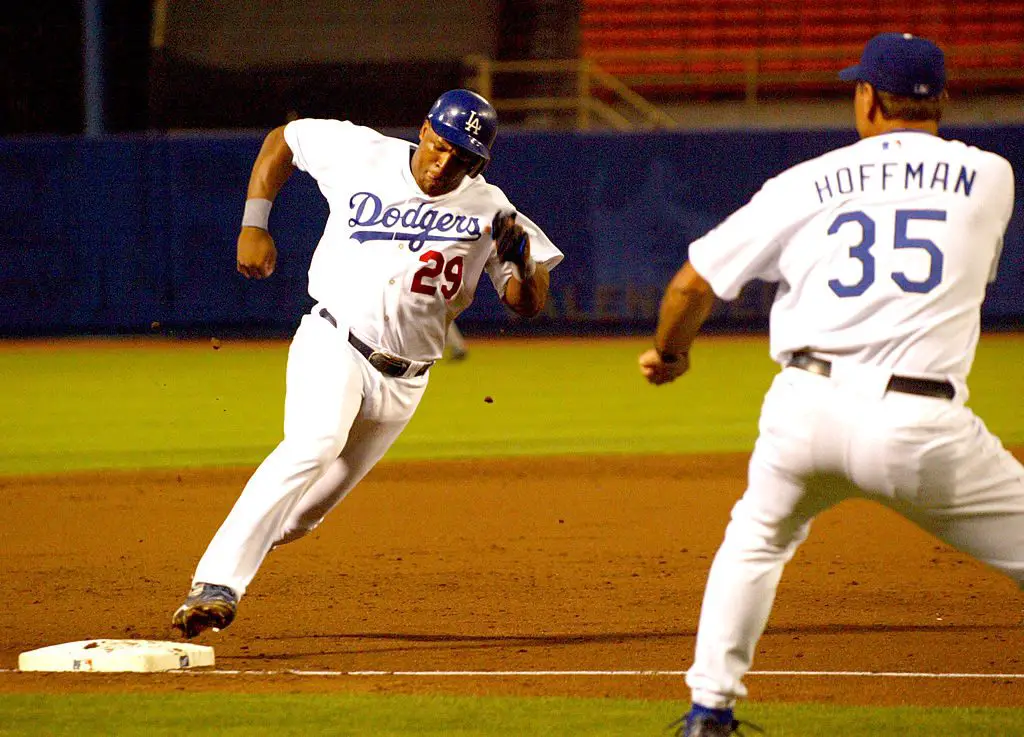 Editorials
Dodgers: Plethora of Former LA Players Eligible For HOF Over Next Few Years
A lot of coverage and debates have ensued over the past couple of days since David Ortiz was elected by the BWAA into the Baseball Hall of Fame. While there is a lot to be discussed about the results, we're going to take a look ahead over the next couple of years where a handful of former Dodgers will be eligible for the HOF starting in 2023 and on. 
HOF eligible in 2023
Captain Clutch spent his entire 12-year career with the Dodgers after being drafted and traded to Los Angeles by the Oakland Athletics. He gave the Dodger faithful a lot of big moments to remember for years to come. He ended his career with 162 home runs while being selected to 2x All-Star teams, winning a Gold Glove, and Silver Slugger Award. 
Jayson Werth
Werth, a former Dodger who spent time with the Phillies, became a big contributor to the Washington Nationals towards the twilight of his career. Most of his time with LA was spent on the injured list, though he was effective when he was able to make it onto the field.
HOF eligible in 2024
Adrian Beltre
The one guy listed here with the best shot of making it to Cooperstown, Beltre without a doubt could be a first-ballot Hall of Famer.  He spent the first 7 years of his career in Dodger blue before joining the Red Sox, Mariners, and Rangers. He finished his career with 477 home runs, 5 Gold Gloves, 4 Silver Sluggers, and was a 4x All-Star. 
Chase Utley
The second player to be a member of both the Dodgers and Phillies, Utley was one of the best second basemen during his career. He racked up 1,885 hits over his 16-year career. He was also a 6x All-Star and a 4x Silver Slugger winner. While he may not have a strong enough case to make it in, there's no denying he was a baller. 
Adrian Gonzalez
A-gon was a 5x All-Star, 2x Silver Slugger, and 4x Gold Glove winner over his 15-year career. He was a force to be reckoned with in his career as he walked away from the game with a .287/.358/.485 slash line and 317 home runs. Most of the production came before he found his way to Los Angeles in 2012. 
HOF eligible in 2025
Hanley Ramirez
Ramirez was quite the player early on with the Marlins where he hit .300 with 148 home runs and 482 RBI. Things didn't go as well in Los Angeles and the same could be said in Boston too. While his career could have been better, he finished his career as the 2006 ROY, a 3x All-Star and the runner-up in MVP voting in 2009. 
David Freese
The former 2011 NLCS and World Series MVP for the St. Louis Cardinals spent parts of 2 seasons of his 11-year career with the Dodgers. He's a 1x All-Star who racked up 1,041 hits and 113 home runs. It would be a stretch to bet on him getting anywhere close to the Hall of Fame. 
HOF eligible in 2026
Howie Kendrick
The longtime Angel moved up the 5 freeway to Dodger Stadium for the 2015 and 2016 seasons. While he was serviceable for the Dodgers, Kendrick's time in LA is overshadowed by his postseason Grand Slam that shocked the Dodgers back in 2019. In 15 seasons, Kendrick complied 1,747 hits and a lone All-Star appearance.
Matt Kemp
Nicknamed "The Bison," Kemp spent 10 of his 15 seasons with the Dodgers. The once 5-tool player finished second in 2011 MVP voting, and things started to slide downhill after that. Still, Kemp was able to secure 3 All-Star appearances, 2 Gold Gloves, and 2 Silver Slugger Awards while also connecting on 287 home runs. He also finished 192 hits short of 2,000. 
Other notable names: Carlos Ruiz (HOF eligible in 2023) and Curtis Granderson (HOF eligible in 2025) both spent less than half a season with the Dodgers as late trade acquisitions.