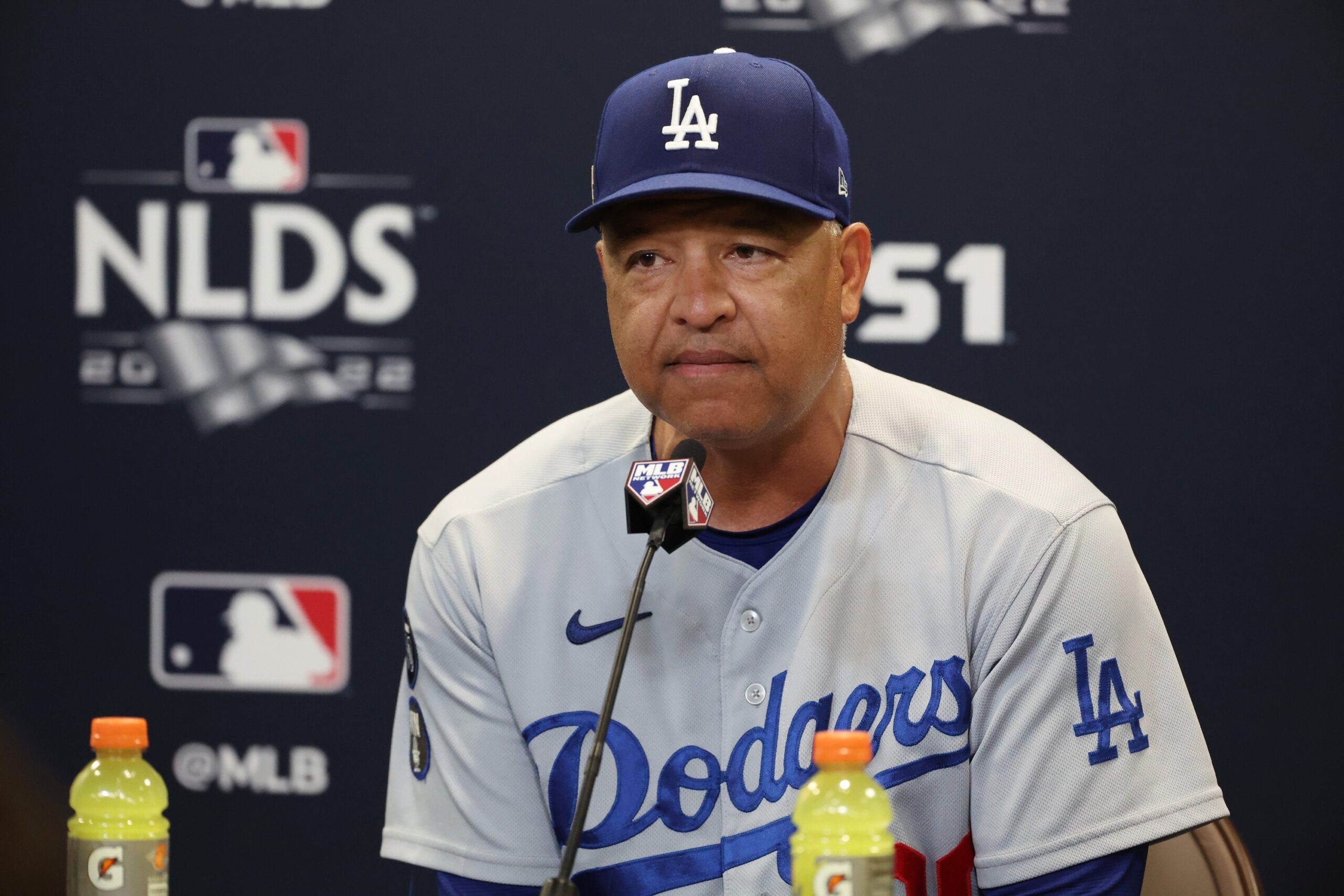 Dodgers Team News
Dodgers Polls: Fans Call for New Leadership on LA Bench, Want Roberts Out
A lot can be said about the ending to a disappointing season for the Dodgers. The team was poised to be one of the greatest Dodgers teams of all time and looked stacked in all positions throughout the regular season.
Of course, none of that matters when you reach the postseason and the confidence once held by the Dodgers quickly went south. The Dodgers' pitching rotation became a glaring issue and the team failed to bring in runners in scoring position.
There are many question marks and possible answers to what went wrong, but the fans have spoken and believe Dave Roberts is the answer. In a recent fan poll, fans believe the Dodgers should replace Roberts immediately for any hope moving forward.
Should the Dodgers replace Dave Roberts as manager?

— Dodgers Nation (@DodgersNation) October 16, 2022
It's a quick decision and may be seen as recency bias after the upsetting loss in the NLDS, but fans have called for Roberts's head over recent years. While they are clearly upset, the speculation is pointing towards Roberts coming back for at least another season. 
Roberts has been the manager of the Dodgers for seven seasons and has reached the World Series three times during his tenure (won in 2020). During that span, Roberts has racked up 653 wins and 380 losses. 
The Dodgers have continually put out great regular seasons, finishing first in the division six out of the seven seasons under Roberts, but this season clearly seems to be the most disappointing. The Dodgers finished with the best record in baseball and had all the accolades throughout the season to virtually guarantee a World Series.
Of course this wasn't the case and the Dodgers now have some serious decisions to make heading into the 2023 season.
Have you subscribed to our YouTube Channel yet? Please subscribe and hit that notification bell to stay up to date on all the latest Dodgers news, rumors, interviews, live streams, and more all year long!
Dodgers Roster: Who is Returning, Retiring, or Becoming a Free Agent