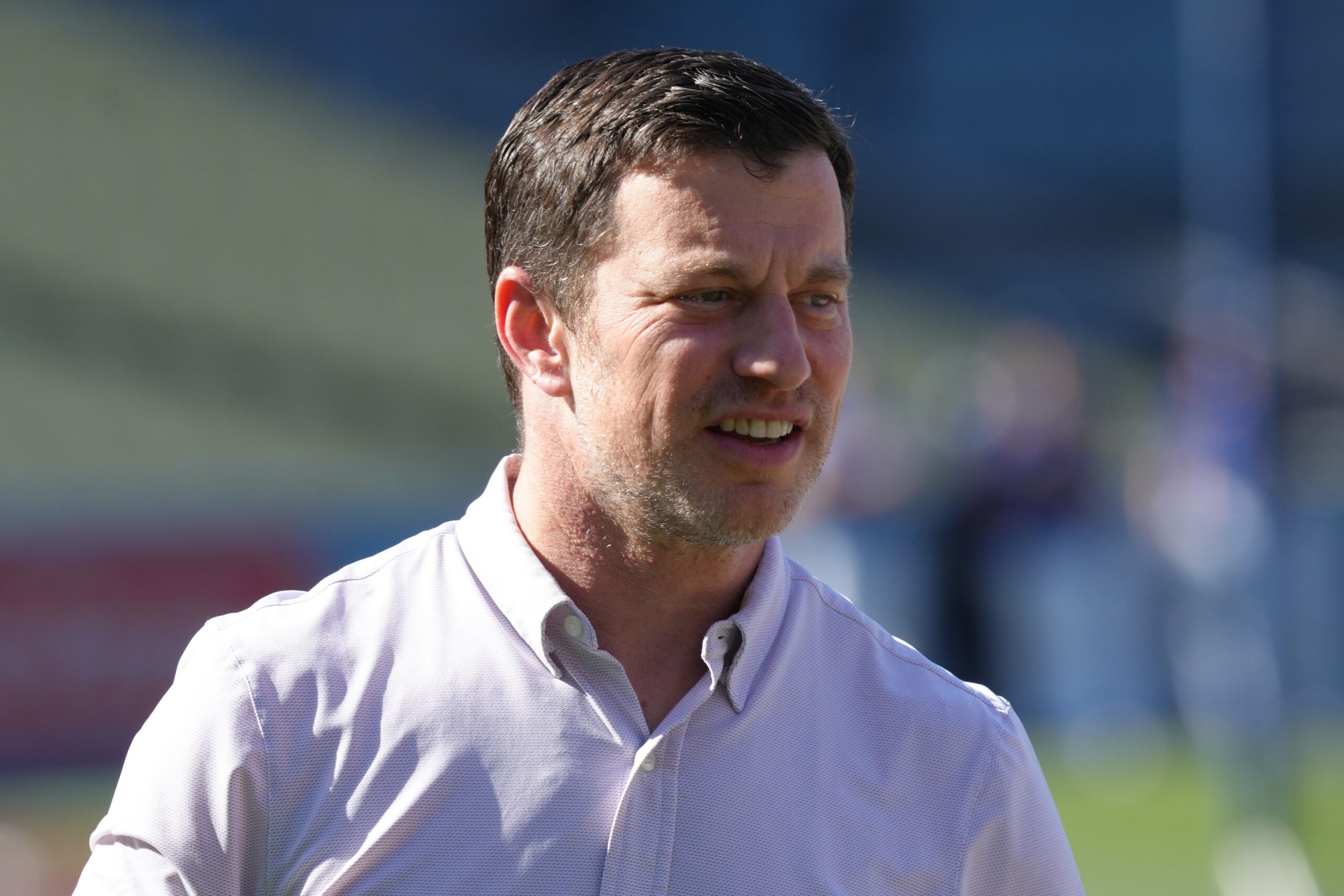 Dodgers Team News
Dodgers: President Andrew Freidman 'Can't Live' With World Series or Bust Tag
After winning 111 games in the regular season, the Dodgers had one of the most disappointing postseason performances in baseball history, dropping three straight games to the Padres to lose the NLDS, 3-1, and head home much earlier than anticipated for a long offseason.
For a lot of fans (and some players), the 111-win season is meaningless, ending as it did in such a spectacular failure.
Dodgers president of baseball operations Andrew Friedman doesn't see if that way, though, as Bill Plunkett reports in the Orange County Register.
"I can't live life, I can't do what I do on a daily basis with there being one success each year and 29 failures. I just can't live that way," he said. "It doesn't change the burning desire to win a World Series every year. But I think it's important for those of us who pour ourselves into it to be able to compartmentalize, appreciate certain successes, learn from certain failures and figure out how to get back and put us in the best position to win a World Series the next year."
Friedman's comments are sure to ruffle some feathers, as such a pragmatic approach might not sit well with those who think the team showed a lack of heart and passion in the NLDS loss. But realistically, from a front-office standpoint, the pragmatic approach is the best one. When Friedman talks about "learn(ing) from certain failures," one of those things they'll look at is the failure to hit with runners in scoring position in the postseason, and they'll do their best to address that issue (if it can be addressed).
In the end, you want your front office to be run pragmatically. Bad data leads to bad conclusions, and letting emotion cloud your data gathering is a recipe for bad data. It's probably good for Friedman to feel the way he does, but that doesn't mean it's wrong for fans to feel differently.
Have you subscribed to our YouTube Channel yet? Subscribe and hit that notification bell to stay up to date on all the latest Dodgers news, rumors, interviews, live streams, and more!