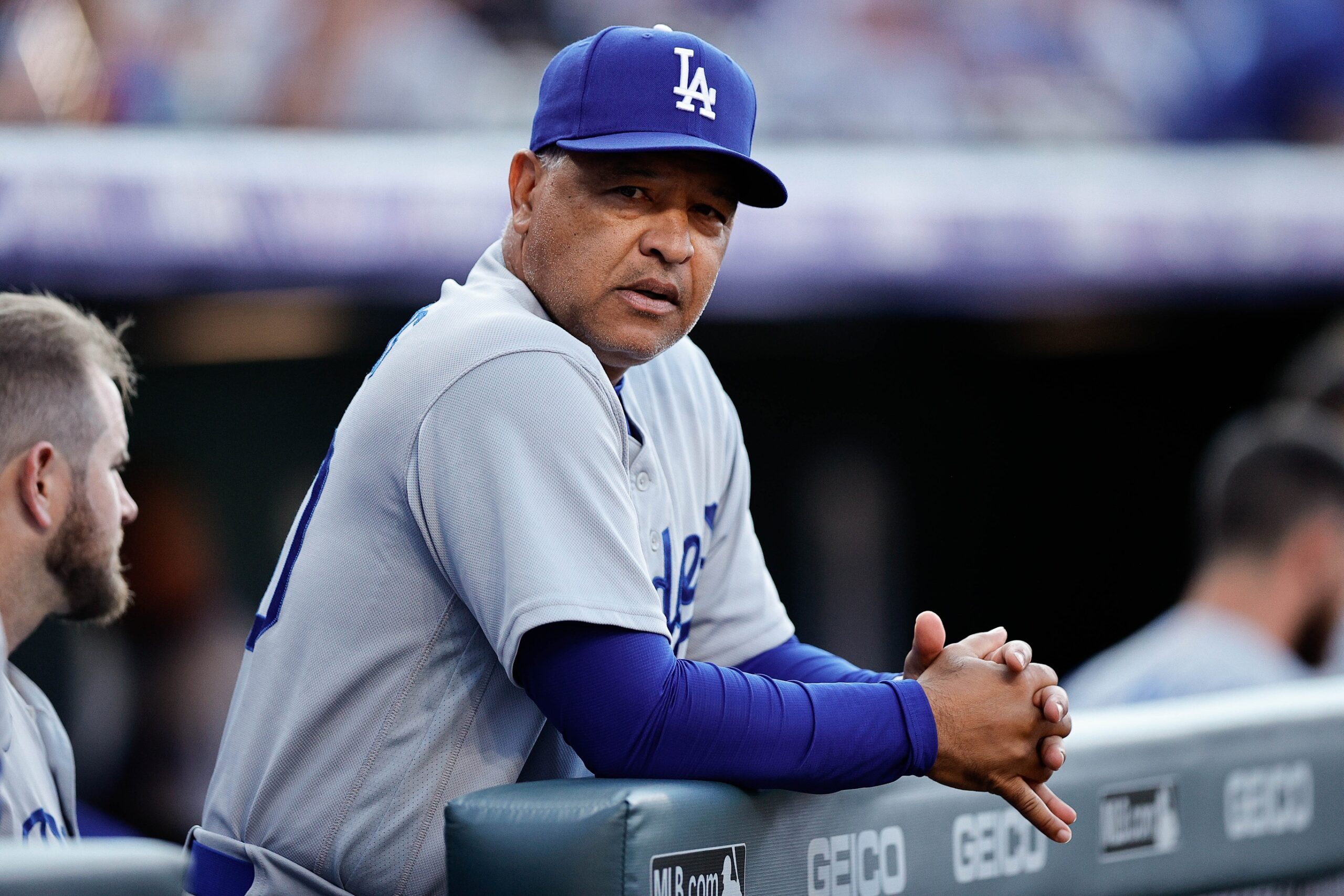 Dodgers Team News
Dodgers: Pros and Cons of Another Season of Dave Roberts at The Helm
In four games in the NLDS, the Dodgers' 2022 season ended abruptly, and it came at the hands of their division rivals San Diego Padres. All Dodger fans were shocked and disgusted with the shortcoming and many of the deficiencies that the Dodgers have endured throughout the years.
Especially after Dodgers Manager Dave Roberts guaranteed a World Series victory before the start of the season on the Dan Patrick show.
Many of those shortcomings have come with Roberts at the helm for Los Angeles. However, the Dodgers have also been very successful under Roberts and have become the model franchise in all sports, not just baseball.
Regardless of how you feel about Roberts, he will be back for the 2023 season. Let's look at the pros and cons of Doc returning for his eighth season as the manager for the Boys in Blue.
Pros
The Dodgers have not been this good for such a long period of time, and Roberts has a lot to do with that. In his seven years as manager Roberts has a record of 653-380 with a 63% winning percentage.
He has won 100 plus games in four seasons and would have won 100 plus games in 2020 if it wasn't for a global pandemic. Doc has led this team to three World Series appearances and won one in 2020.
The Dodgers have been relevant, they have been winning, and they have stars, and Roberts is a huge reason for that. He's one of the most successful baseball managers, and the organization rewards him by setting him up with the right players.
The Dodgers also gave Doc a three-year extension at the start of the 2022 season, so he will be here at least until 2024.
Cons
Many die-hard fans are not in favor of Roberts. The finger is constantly pointed at him, and you can't blame them.
He is the ultimate scapegoat, and that is due to his questionable decision-making. Especially in the playoffs, which is a huge reason they only have one World Series in seven years as manager.
Just recently, in this year's postseason, Tyler Anderson was dealing through five innings, allowing only two hits, two walks, and six strikeouts in 86 pitches. But Roberts decided to pull him out, and it all went downhill. With getting bogged down in details, Roberts constantly either pulls out pitchers too soon, pulls them out too late, or goes with the wrong guy at the moment.
It has happened repeatedly, and many Dodger fans have had enough of Roberts. The Dodgers' offense sometimes doesn't help, but Doc's mistakes are apparent.
What Now?
Well, as I mentioned earlier, Doc is here to stay whether we like it or not. I pray he doesn't repeat his mistakes and guides this team right where we belong.
What is your opinion on Dave Roberts, Dodger fans?
Have you subscribed to our YouTube Channel yet? Please subscribe and hit that notification bell to stay up to date on all the latest Dodgers news, rumors, interviews, live streams, and more all year long!
NEXT: Potential Free Agent Target Won't Hit Market Afterall