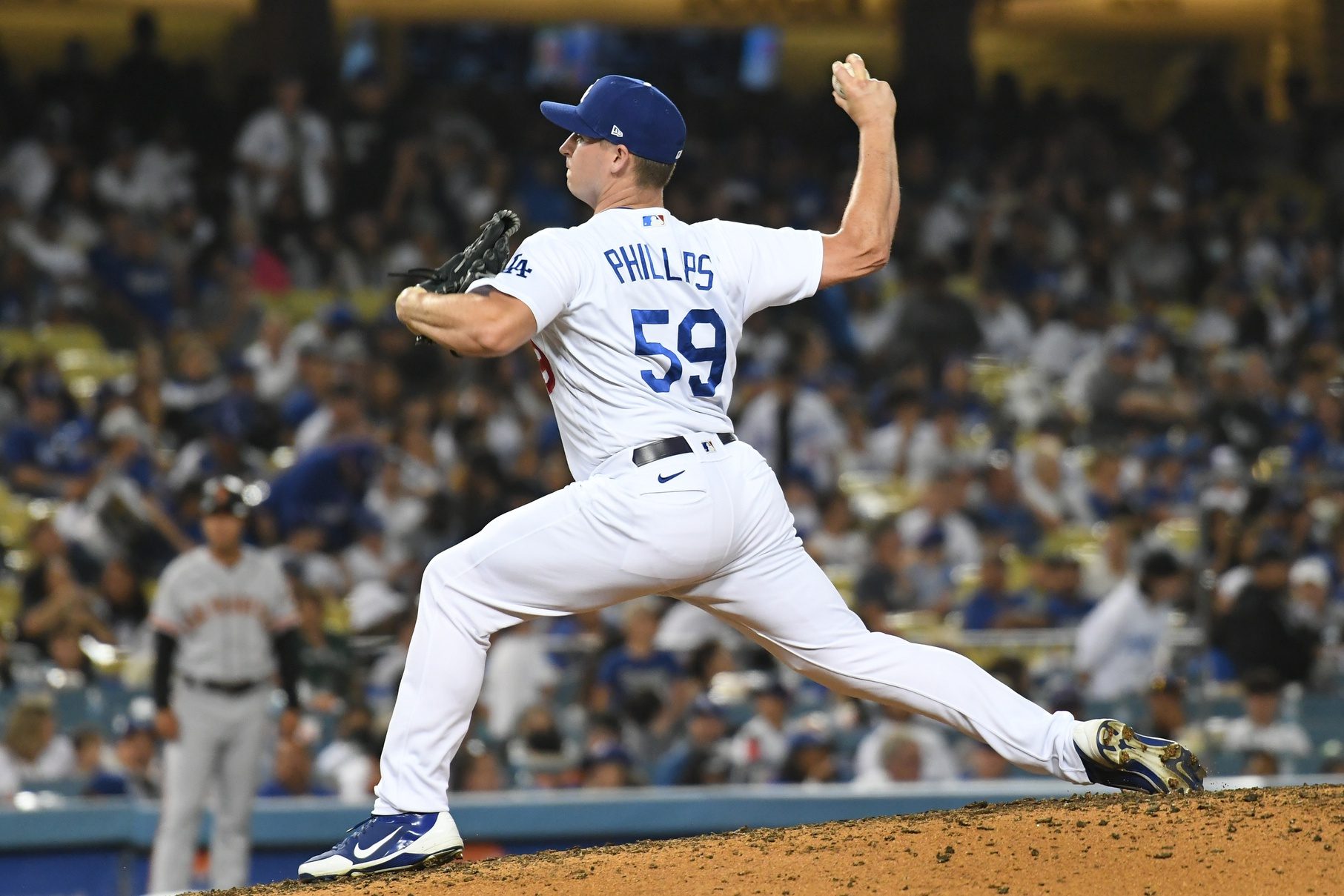 Is there a big crossover between Dodgers fans and Gilmore Girls fans? Please tell me there is, because this entire post is based on that beautiful, wonderful show (available on Netflix, if you're looking for something to do this offseason).
If there's one thing I learned from Rory Gilmore, it's the importance of a good pro/con list when making a decision.
So that's what we're doing today — we're making a pro/con list. The topic for today's list is: The Dodgers going with a "closer by committee" approach in 2023. Should the Dodgers have a capital-C Closer, a guy who's job is to pitch the ninth inning when the team is leading by one to three runs? Or should they play the matchups and basically treat the ninth like any other inning, choosing their pitcher based on game situation, matchups, etc.?
The Dodgers don't currently have a closer. Craig Kimbrel filled the position for most of 2022, but I have a better chance of being their 2023 closer than he does. Kenley Jansen was their closer for the decade before that, and he's a free agent again, but despite what TMZ says, there's no reason to think a reunion is imminent. They could go in-house with Evan Phillips, Brusdar Graterol, Yency Almonte, or Daniel Hudson, or they could go after Edwin Diaz on the free-agent market.
Or they could, as this pro/con list analyzes, go "closer by committee."
Pros and Cons of Closer by Committee
Pros
You're not locked into a struggling closer.
If Kimbrel hadn't been the "Closer," it would have been much easier to demote him when he was struggling. It's not as newsworthy — or as much of a hit to a guy's ego — to move a struggling pitcher from "matchups" to "different matchups," but when you move a guy from Closer to Not Closer, it's a big deal, and therefore teams are often more reluctant to make that move.
The ninth inning isn't always the most important inning.
We saw it on Sunday night with the Padres. The Phillies had JT Realmuto, Bryce Harper, and Nick Castellanos coming up, with San Diego's season on the line. But because it was the eighth inning, it was Robert Suarez on the mound for a second inning instead of Josh Hader.
John Smoltz, in defending the decision, talked about how it would be hard to expect Hader to get six outs when he hadn't done that all year, which misses the point that they didn't need him for six outs — they needed him for the three most important outs of their season. Let someone else face the 6-7-8 hitters in the ninth; use your best reliever in the biggest spots.
Instead, Hader watched from the bullpen as Suarez allowed a single to Realmuto and a season-ending homer to Harper.
Simply put, teams will win more games using their best pitchers in the most important innings.
Relievers are more ready for their likely postseason roles.
Things don't always go according to plan, especially in the postseason. If relievers are locked into roles and then something changes, it can throw things out of whack.
Some people love to say, "There's just something different about the ninth inning." Of course, most of those people are closers whose paychecks depend on us believing it. But to the extent that it's true, who would you rather have available for the ninth inning in the postseason after your Closer gets hurt — a bunch of guys who have never pitched the ninth, or eight different guys who each pitched the ninth inning ten times that season?
Even better, just go into the season with that as the postseason plan.
Cons
A "Closer" can shorten a game.
Over the course of a 162-game season, there's a lot of value in a manager having one less reliever to think about most nights. Your starter goes six innings, then you use two setup guys, then your closer. Bing, bang, boom.
There's a lot of value in that over the course of a season. Even with Kimbrel's lousy 2022 season, he only blew five saves. His ninth-inning role allowed Dave Roberts to employ Phillips in the much more valuable "Fireman" role, where he excelled and made a name for himself.
When you have a lights-out closer pitching the ninth, it puts more pressure on your opponents in the seventh and eighth.
Sometimes the best relievers want the saves.
Edwin Diaz is the best relief pitcher on the free-agent market this offseason. If the Dodgers want to sign him, they'll need to give him the closer role. He has 205 career saves and surely has his eye on 300 and beyond. He won't be signing with a team that is going "closer by committee."
Of course, that can work both ways. After the 2017 season, Brandon Morrow left the Dodgers to become the Cubs' closer; he threw 30.2 innings and never pitched in the big leagues again due to injury. Corey Knebel went to Philadelphia to be their closer, and it worked out about the same.
Still, if the Dodgers want to go after big-name relievers, they'll probably need to be able to dangle the closer role.
Closer by Committee is just not totally proven over a long season.
In this era of baseball, it's very rare for a team to go with a true closer-by-committee setup, and it's even more rare for that team to be highly successful. That doesn't mean it can't be done, but it adds a lot of risk to the team thinking about trying it.
Conclusion
So, there's our pro/con list. We think Rory would be proud. What would you add to each list? And in the end, which side do you think wins the battle?
Have you subscribed to our YouTube Channel yet? Subscribe and hit that notification bell to stay up to date on all the latest Dodgers news, rumors, interviews, live streams, and more!