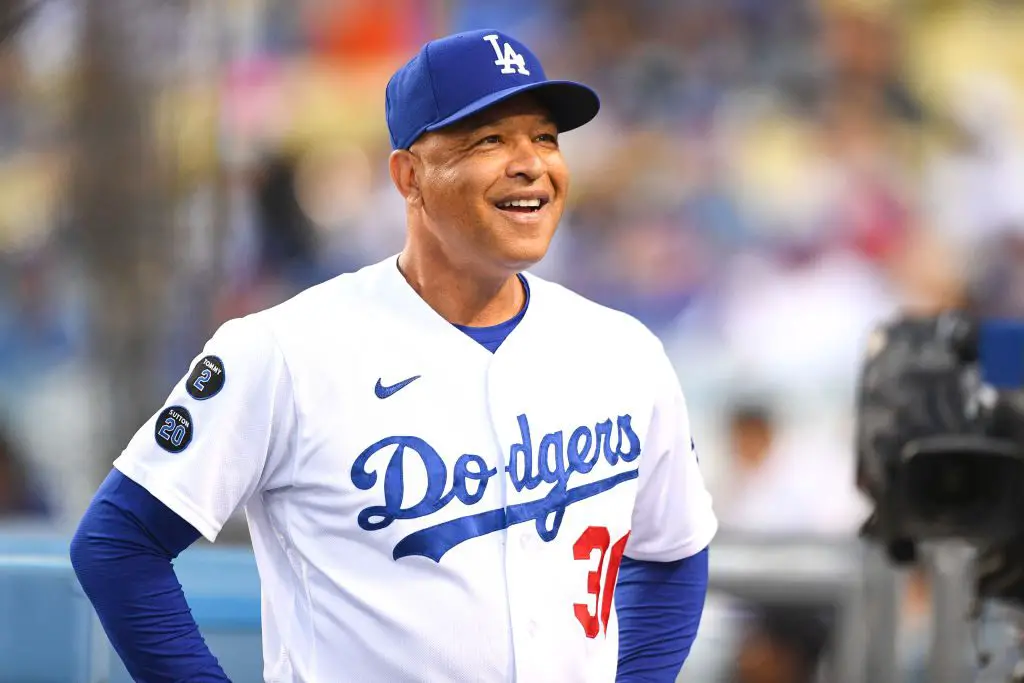 It's understandable why it's hard to be so excited about this Dodgers season. With everything that has happened over the course of 156 games, it's easy to imagine why fans in Los Angeles would be worn out by now.
Despite all of the injuries and off of the field issues that have popped up this season, the Dodgers managed to earn their 100th win on Sunday afternoon. It also marked the third time in the last 4 years (2017, 2019, 2021) that they were able to reach triple-digits in the win column. Of course, chances are likely that they would have passed the 100-win mark in 2020 if it were a full 162 game season.
When asked what that sort of reign of dominance means, Dodgers shortstop Corey Seager knew that the talent played a role. Seager has been around for all 3 of those 100-win seasons, albeit in small doses some years. 
That we've been really good for a long time. We've had a lot of guys come through here and play really well for us and we've had a really good core. To go out and compete and grind every year to win 100 games, you know, it's not easy. Going out there and competing and staying locked in and not giving in on ABs, not giving in in August, not giving in when guys get hurt — it's a testament to those guys in that locker room.
Dodgers manager Dave Roberts has also been there for all 3 of those 100-win seasons. But Doc knows that given the state of the division race, it's tough to focus on an achievement like that right now. 
It's something to be proud of. But we understand we've still got to win six more ballgames. You can't get lost in the body of work and what we've done each year, the consistency, knowing the goal is to win a championship each year. You've still got to give yourself that chance. … There's a lot to be said for the organization. I'm proud of it. You take a moment to enjoy, to relish it.
The Dodgers still chase the Giants by 2 games in the NL West entering Monday's games. But it's not often that a team has a run of dominance like this. Since the 162-game season came about, only 7 times has the reigning World Series champion gone on to win 100+ games. 
There is a lot of talent on this team, and new ownership made sure to stack the organization from top to bottom to succeed for years. But not winning the NL West with the year LA is having would be a bit of a letdown.
Can they catch San Francisco in their last couple of games?
Will Dodgers Re-Sign Albert Pujols? Why He Could Go Back to Cardinals & Proof He was a Great Signing