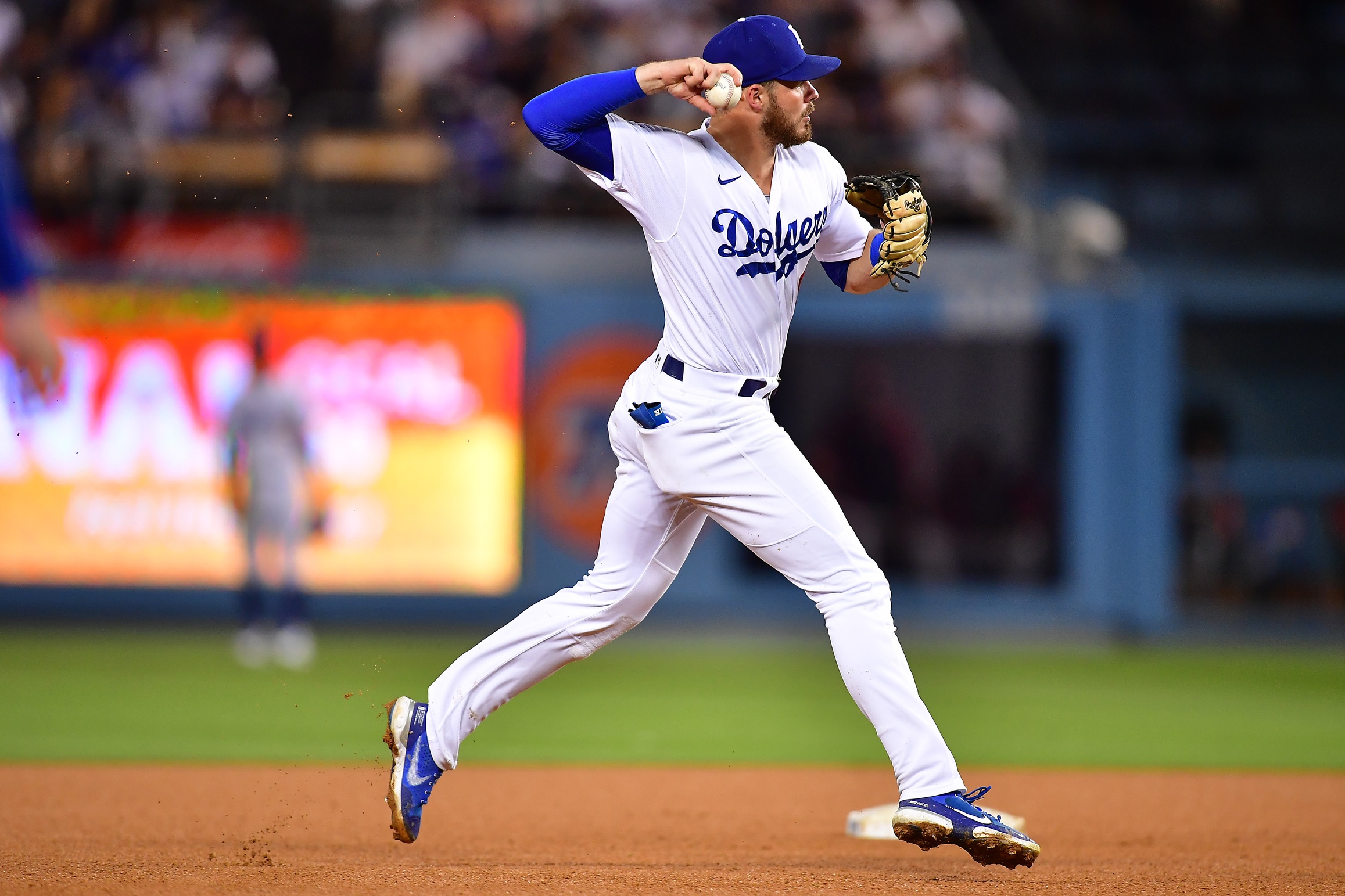 Dodgers Team News
Dodgers Reporter Feels Friedman, Team Have Been Preparing for Gavin Lux to Take Over at Shortstop
The Dodgers don't have a ton of holes to fill this offseason. They definitely need to shore up the starting rotation, and the potential loss of Trea Turner leaves a huge hole at the shortstop position. However, many people around the Dodgers think the team could fill that hole internally, as opposed to externally via free agency or a trade.
The Dodgers have a few capable shortstops currently on the roster, including Gavin Lux and Chris Taylor. One Dodgers reporter recently told MLB Network's Alanna Rizzo that the Dodgers are prepared to hand Lux the reins as the everyday shortstop.
"The Dodgers are pivoting towards other options. Andrew Friedman has been prepared since last spring training of the reality that Gavin Lux may be his starting shortstop and I feel like he's comfortable with that."
This isn't to say that if a better option presents itself, the Dodgers won't jump on it. Aside from Turner, there are three other All-Star shortstops on the market in Carlos Correa, Dansby Swanson and Xander Bogaerts. The Dodgers could also seek a shortstop via the trade market, such as the move our own Doug McKain has been talking about for weeks, acquiring Willy Adames from the Brewers. Here's what the reporter told Rizzo about the external options.
"Certainly, there's some very attractive free agents on the market. Dansby Swanson. I don't see Carlos Correa being a fit here for obvious reasons, no matter how good of a player he is. Willy Adames is a guy Andrew Friedman traded for when he was in Tampa Bay. He's a very good player with two more years under control. So when you throw his name out as a trade possibility, it's going to cost a lot to pry him away from Milwaukee. You're going to have to give up one, maybe two premium prospects to pry him away from Milwaukee."
The Dodgers will always do their due diligence, but it does sound like the team is okay with having Lux open the season as the starting shortstop. Lux came up as a shortstop, and played a ton of it in 2021 when Corey Seager was on the 60-day Injured List. Last year, he appeared in just nine games as a shortstop, but the team has made it clear they would be comfortable having him there on a full-time basis.
Hit it to Gavin? Good Lux. pic.twitter.com/8M4vMuh38z

— Los Angeles Dodgers (@Dodgers) July 4, 2021
The Dodgers could still very well make a big move at the shortstop position this offseason — just don't be surprised if they don't.
Have you subscribed to our YouTube Channel yet? Subscribe and hit that notification bell to stay up to date on all the latest Dodgers news, rumors, interviews, live streams, and more!