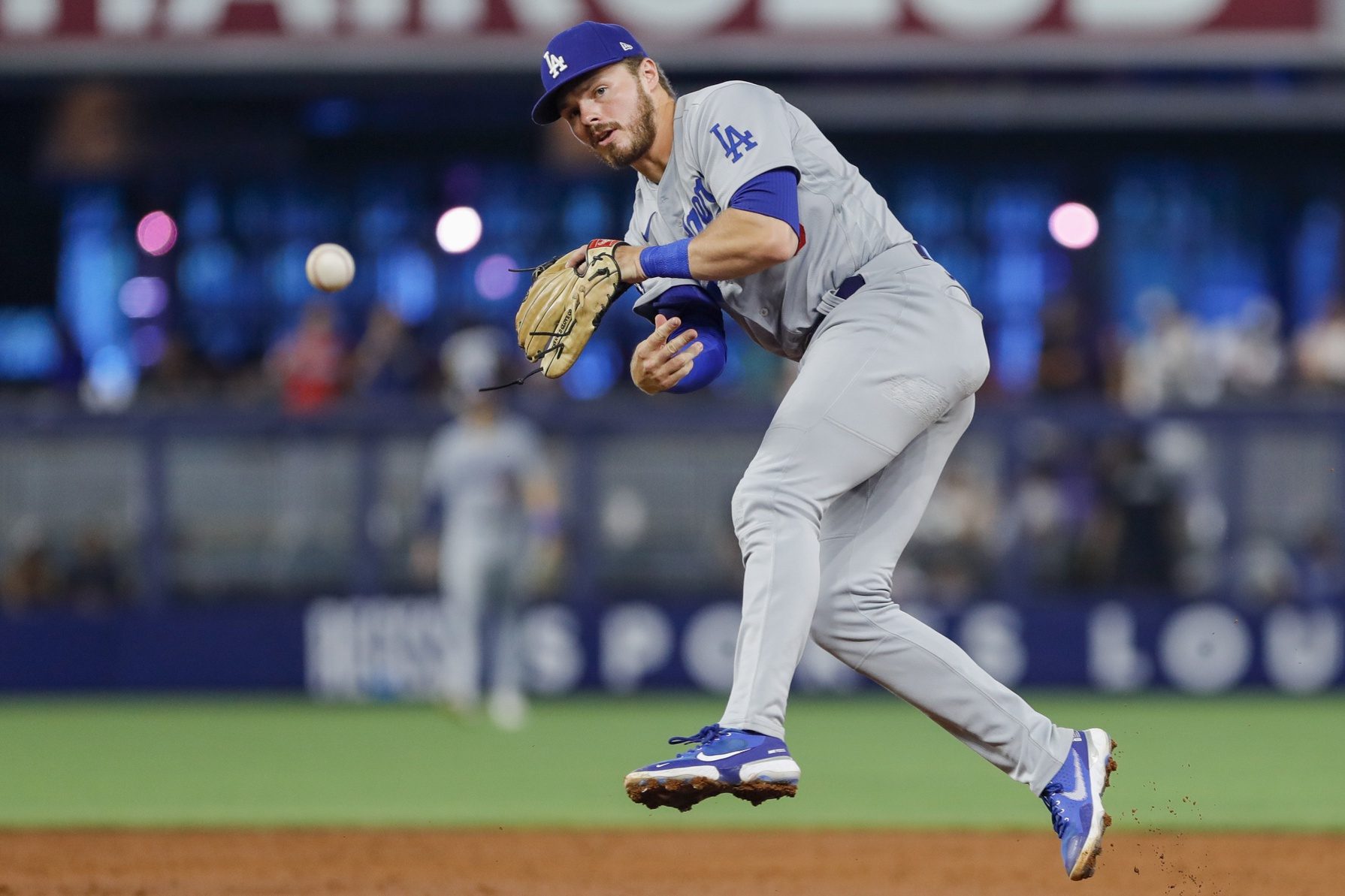 Dodgers Team News
Dodgers Reporter Isn't Convinced LA Goes with Gavin Lux as Opening Day Shortstop
While there are still many questions hanging on the Dodgers regarding who will be playing on the outfield and what other starting pitcher will fill the Dodgers' role, one question looms above all: who will be the starting shortstop for the Boys in Blue?
L.A. lost their All-Star shortstop, Trea Turner, to the Phillies in free agency and failed to sign another free agent, Xander Bogaerts, as he signed with the San Diego Padres.
Luckily for the Dodgers, they don't necessarily need to sign a big-name free agent since Gavin Lux's original position is shortstop.
However, MLB insider Pedro Moura sees it differently, as he believes Lux will remain at second base for the Dodgers going into 2023.
"My bet would be that the Dodgers don't use Gavin Lux as their everyday shortstop in 2023. I don't foresee that being their play. I just think they're going to want to have some insurance at shortstop, and so I doubt that. I don't know if it'll be one of the top three [at the time of this filming]. I can see Willy Adames making a lot of sense for them. Andrew Friedman and him have a longstanding relationship dating back to their days at Tampa. So, I don't know. There are trade options. I think, my bet would be that Gavin Lux is the Opening Day second baseman, and not the shortstop. As far as projecting who that shortstop will be, I don't know."
Two of the four big-name shortstop free agents remain in Dansby Swanson and Carlos Correra. According to Ken Rosenthal, Correa seems like a long shot because of the number of years he would want but also how the fans would receive him.
MLB insider Jon Morosi says he could see a reunion between Dodgers' first baseman Freddie Freeman and free agent Dansby Swanson in Dodger blue.
Either of them could greatly help the Dodgers and make fans happy with a big signing.
Sticking with Lux at short wouldn't be the end of the world, either. Lux has played in 68 games at shortstop and has a .968 fielding percentage and 502.1 innings logged in, according to baseball reference.
A trade is always on the table as well.
What do you think the Boys in Blue should do, Dodger fans?