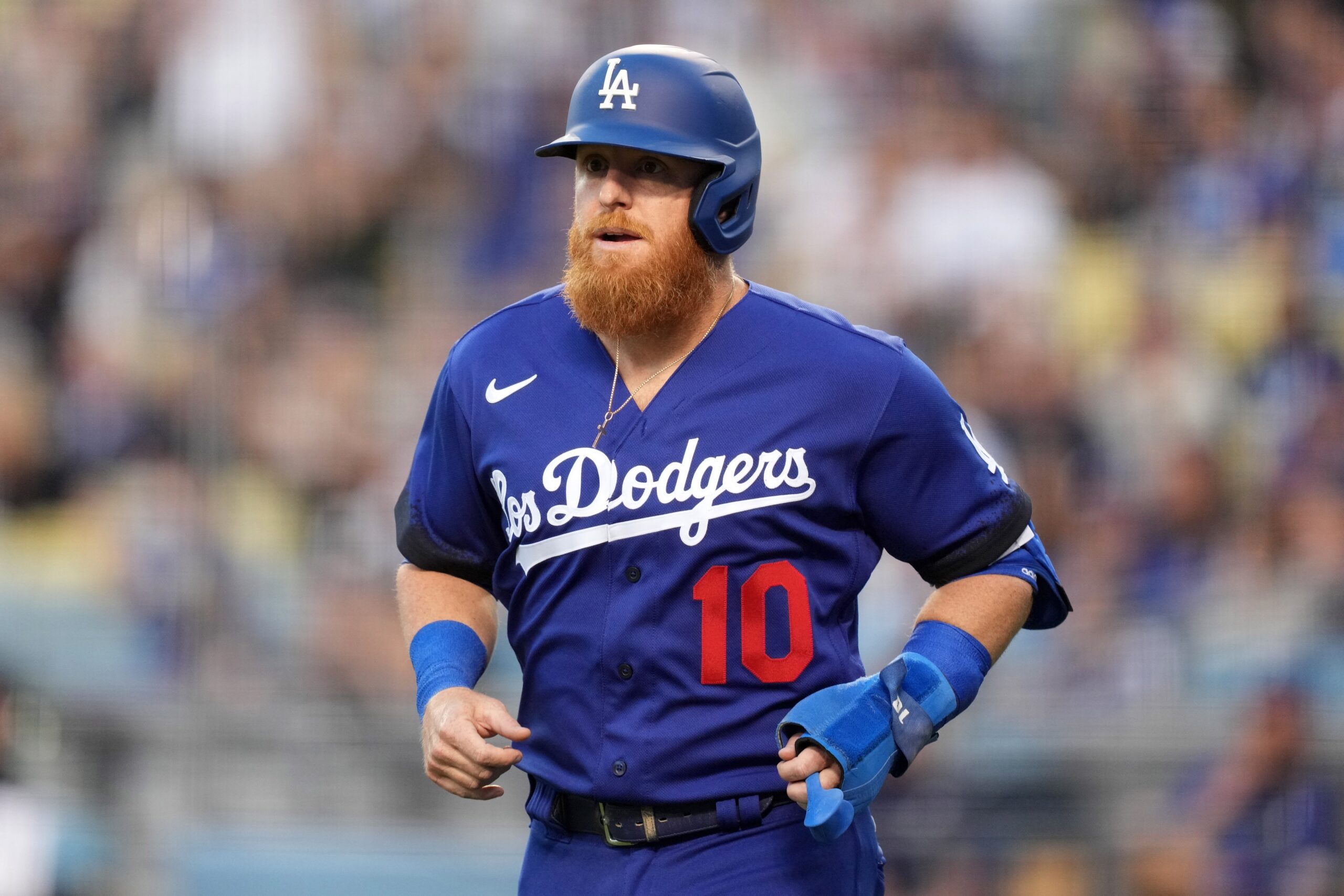 Dodgers Team News
Dodgers Reporter Speaks on Justin Turner's Importance in the Clubhouse
Justin Turner has spent the last nine seasons with the Dodgers, ever since he signed as a minor-league free agent prior to the 2014 season. The SoCal native, who grew up rooting for the Dodgers, has become an integral part of L.A.'s team identity both on and off the field.
Now, for the third time since he came home to Los Angeles, Turner is a free agent. Each of the first two times he hit free agency, he ended up re-signing with the Dodgers, and both he and the team would like that to be the case again this year. But with L.A.'s budget-conscious offseason thus far, it seems like there's at least a chance JT will be wearing something other than Dodger blue next season.
At the Winter Meetings last week, we caught up with Pedro Moura, who has covered the Dodgers for several outlets over the years. Moura talked about the intangibles Turner brings to L.A.
"As far as his leadership in the clubhouse, I think the Dodgers have demonstrated that they think clubhouse personalities and leadership can be regenerated through the years. And I think that they would probably imagine that what Turner has imparted on other, younger players will remain even when he is retired, because this guy isn't going to be around for more than a few more seasons at this age. And so, at some point they're going to have to transition away from him, and I think that they believe that he has set the tone that a lot of the players now follow in there. And so I think they'll be fine on that front whenever he is done."
It's a double-edged sword, of course. Turner's leadership has undoubtedly impacted many of the younger players in the organization, which means his departure could impact those same players negatively. In a perfect world, Turner and the Dodgers would agree perfectly on the timeline of his career, but in the real world, most players have a year or two (or more) of lackluster play before they hang up their spikes. And in the world the L.A. front office has created, this particular team generally doesn't like to pay guys in their declining years.
You'd hope they'd make an exception for a guy like JT. Even if they do believe, as Moura says, that his leadership is replaceable, he's still an icon in Los Angeles, and he should retire a Dodger, whenever that is.
Have you subscribed to our YouTube Channel yet? Subscribe and hit that notification bell to stay up to date on all the latest Dodgers news, rumors, interviews, live streams, and more!