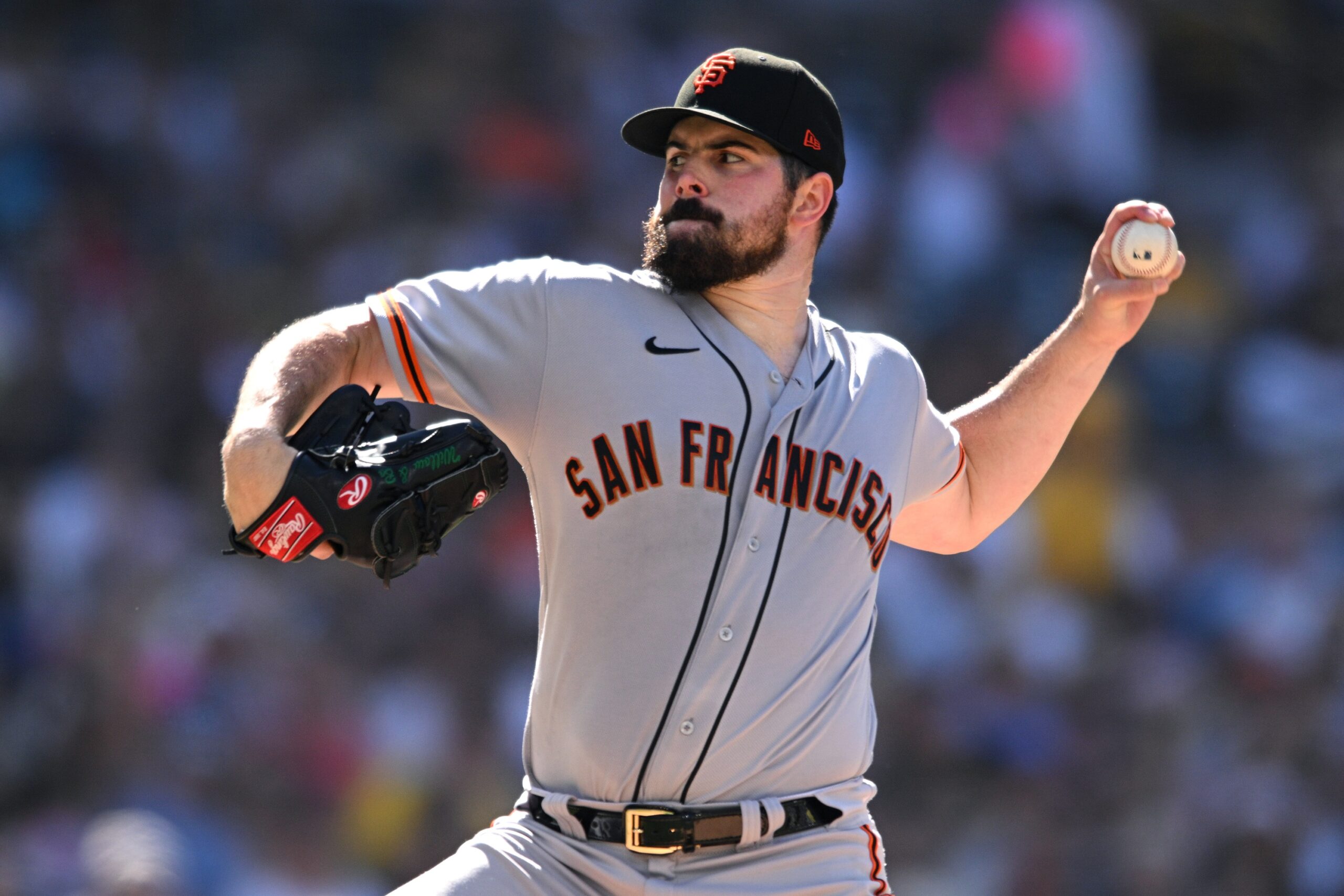 Dodgers Team News
Dodgers Reporter Thinks Carlos Rodon Would Consider Short Term Deal with LA
The pitching dreams of Dodgers fans started to fade a bit over the past week as we watched Jacob deGrom sign with the Rangers and Justin Verlander sign with the Mets. That leaves Carlos Rodon as the best pitcher available on the free-agent market, which kind of by default makes him the guy we want next.
At the Winter Meetings this week, our Doug McKain caught up with Dodgers expert Pedro Moura of Fox Sports and asked him about L.A.'s chances of making a big splash this offseason.
"I think Rodon could make a lot of sense for them, because I don't think he's going to be looking for a Gerrit Cole length deal. And there's a chance he is a Gerrit Cole quality starting pitcher over the next five or six years. …

"If the Dodgers', say, four-year offer is comparable in dollars to a five-year deal that someone else is offering him, why wouldn't he take that? This is a good team. This is a team that has proven to be able to help pitchers improve. They were pretty close to signing him a year ago. San Francisco won out because they offered the security of the second-year contract. So I wouldn't be that surprised. I think it could make some serious sense.

"They were willing to go to eight years on Gerrit Cole. Obviously, Gerrit Cole has proven to be a more durable pitcher than Carlos Rodon has. But again, would it surprise you if Rodon is worth $180 million over the next five, six seasons — I don't think it would for me. Maybe there's a year-long injury in there. But he also could be good enough that he can withstand a year long injury and still produce pretty good value over the course or four or five years. And maybe the Dodgers get creative and do something, what they've done in the past where, if he succumbs to Tommy John surgery, there's an extra year added to the deal and an option for them at a lesser price. Something like that could make sense. They'll be creative, as everyone listening to this knows."
Rodon, because he received and rejected a qualifying offer from the Giants, would cost the Dodgers their second and fifth draft picks and $1 million in international bonus pool money, but he's been a top-10 pitcher in baseball the last two years and pitchers generally get even better with Los Angeles. He'd cost a lot, but it could really, really be worth it with the potential reward.
Have you subscribed to our YouTube Channel yet? Subscribe and hit that notification bell to stay up to date on all the latest Dodgers news, rumors, interviews, live streams, and more!