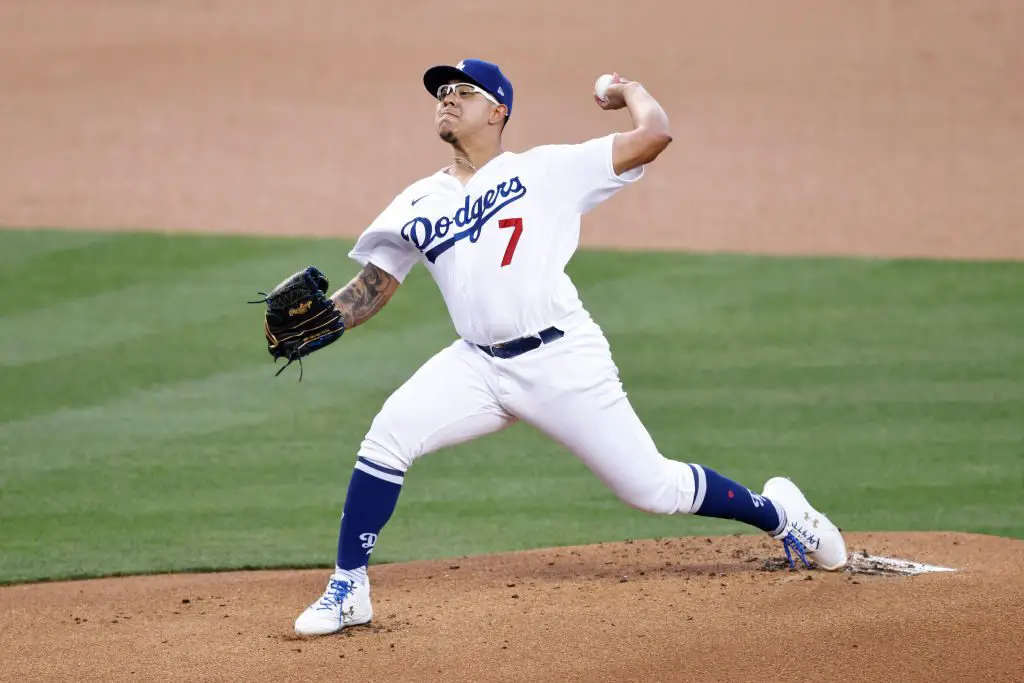 Dodgers Team News
Dodgers: Return of Julio Urías Helps Create an 'Elite Rotation' in the Eyes of Roberts
The Dodgers starting rotation has almost never been at full strength this season. It's been a quite a mess trying to piece together enough parts to keep the team from an all-out free fall. Yet, even without arms like Clayton Kershaw, Dustin May, Tony Gonsolin, etc. Los Angeles has fought its way back towards the top and within reach of the San Francisco Giants. 
Some help arrived to fuel their recent surge in the form of Julio Urías. After a quick trip to IL due to a a left calf contusion, Urías returned to start Tuesday's series opener against the San Diego Padres. He didn't skip a beat despite skipping a start, which caught the eye of manager Dave Roberts.
"I was really impressed with Julio's stuff today. All of his stuff was working, he was in complete control. I thought that fifth inning taxed him a little bit and I just felt that right there having his first day back from the IL, that it was a good night's work. We'll get him ready for the Rockies."
Urías made his return known with 5 shutout innings against the Padres. Though he did get into some trouble in the fifth inning, he would escape the jam with the Dodgers still on top. He picked up his 14th win of the season which ties him with Cubs' starter Kyle Hendricks for the most in Major League Baseball this season. Teammate Walker Buehler who is a top candidate for the Cy Young Award this season is right behind them both with 13 wins.
Having Julio back in the rotation with the likes of Max Scherzer and Walker Buehler creates a devastating top 3.
"When you got Scherzer, Buehler, Urías, and obviously David's giving us some good innings, it's a very elite rotation."
As is this rotation is borderline elite just as Roberts mentioned during Tuesday's postgame press conference. If Clayton Kershaw could make it back in time, and that's a big IF, then that becomes one deadly rotation for the last couple weeks of the season as well as into the playoffs.
NEXT: Clayton Kershaw Takes a 'Big Step' Towards Return