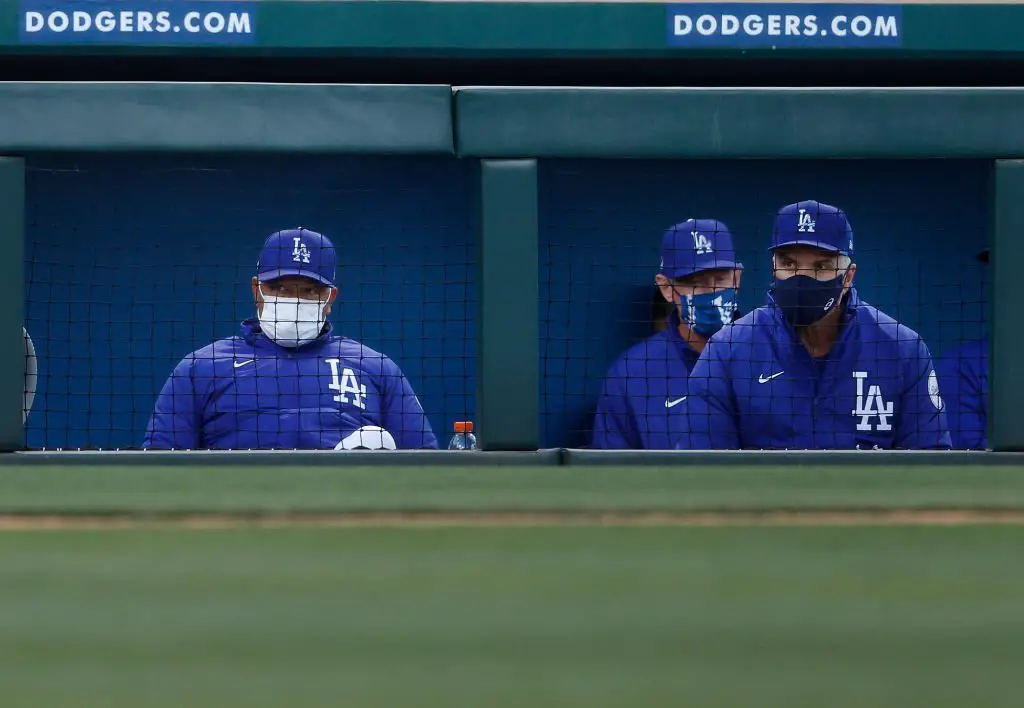 This past month has been one that Dodgers fans would very much like to forget. The team got off to an amazing 13-2 start only to watch the first part of the season quickly fade away. And that can be attributed to a lot of things. 
The Dodgers have gone 4-12 since they got off to that hot start. That is the worst record in MLB over that time span. Injuries have certainly played a role, but overall underperformance across the board is the main factor. 
After the second loss in Chicago Tuesday, Dodgers manager Dave Roberts talked about the team's struggles. When asked if he could ever picture his team having the worst record over any stretch, Doc admitted it was unexpected. 
No. I didn't realize that. Obviously, we haven't won a whole lot of base games in the last couple of weeks. I think if you look at how we're playing baseball it's just not all around, all facets of the game executed. So that's what happens when you don't do that and you keep other teams in it…obviously, we're better than what we've shown and we've got to get to doing the little things and playing good baseball. 
There is no way that anyone could've predicted what the Dodgers have gone through. They've gone through periods of having superstars like Mookie Betts out of the lineup. They've also been without Cody Bellinger since the second series of the year. The team also just lost Dustin May to Tommy John surgery. 
Overall, it's just been a very rough start. The good news is that there is still time for the Dodgers to climb out of the hole they are in. At some point, you have to imagine that a lineup as talented as they have will shake off the rust and get things moving in the right direction. 
They have to…right?
Dodg Finally Get Some Good News Following Brusdar Graterol's MRI