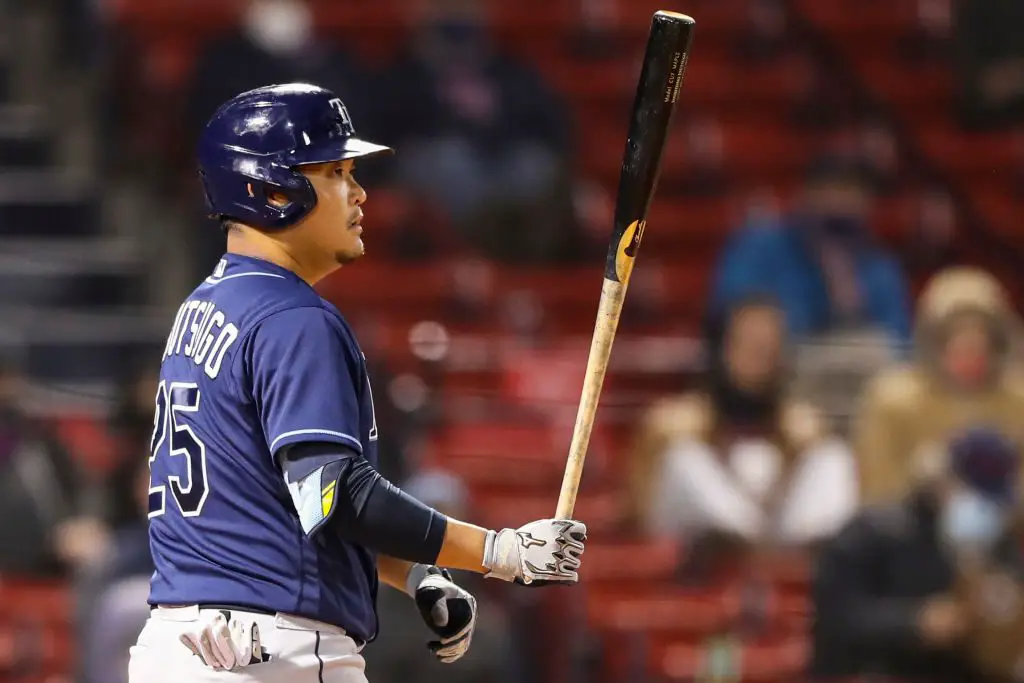 Dodgers Team News
Dodgers: Roberts Feels 'There's a Lot of Upside' in Yoshitomo Tsutsugo Following Trade
The Dodgers made two moves on Saturday that are aimed at strengthening their bench for the rest of the season. While the Albert Pujols signing made most of the headlines, they also made a trade with the Rays for utility infielder, Yoshitomo Tsutsugo.
Tsutsugo has only been in the majors since the start of last season, but he had a lengthy career in Japan before coming over. With all of the injuries that the Dodgers have already faced, they've had to rely on their minor league depth to get the job done. Adding a player like Tsutsugo should help some, and manager Dave Roberts is excited to welcome his new player to Los Angeles.
I'm very excited about this player, this person. Obviously he had a well-decorated career in Japan, and coming over here just hasn't really gotten any traction with the Rays. So I think as far as us, it's a little first base, a little third base, some left field, and a bat off the bench… So I'm just really excited to get to know him and have our hitting guys work with him.
The manager added that Yoshi will join the team on Monday.
While Tsutsugo was a highly regarded player before coming over to the US, that isn't the same player the Dodgers are receiving. Since joining the Rays, he has hit .187 over 77 games, which could be a warning sign that Yoshi just never adjusted to MLB pitching.
However, Dave Roberts believes in his upside. Moreover, he mentioned that the coaching staff has already identified a few areas where they could help him improve.
There's things that our hitting guys have already kind of dug into, and if you do a side-by-side of him in Japan and him with the Rays, he's a shell of himself. There's obviously some things that we gotta talk through and we want to hear his take on where he's at mechanically and process-wise so we can have a conversation to kind of work together to figure this thing out, because there's a lot of upside. There's life to the bat, and he's a professional hitter.
Tsutsugo was a career .281 hitter during his 10-year stint in Japan, and that is the player that the Dodgers are hoping to get after some work with their coaching staff. While he didn't perform as expected during his first year in the majors, it's hard to put all of the blame on him. Transitioning to a new country while also being expected to succeed against brand new pitchers is already a tall order, but the 60-game season only made things more difficult for the Japanese legend.
With the Dodgers, Tsutsugo will get a chance to start fresh without any gaudy expectations or pressure to anchor the lineup.
NEXT: Could Albert Pujols Be the Next David Freese?