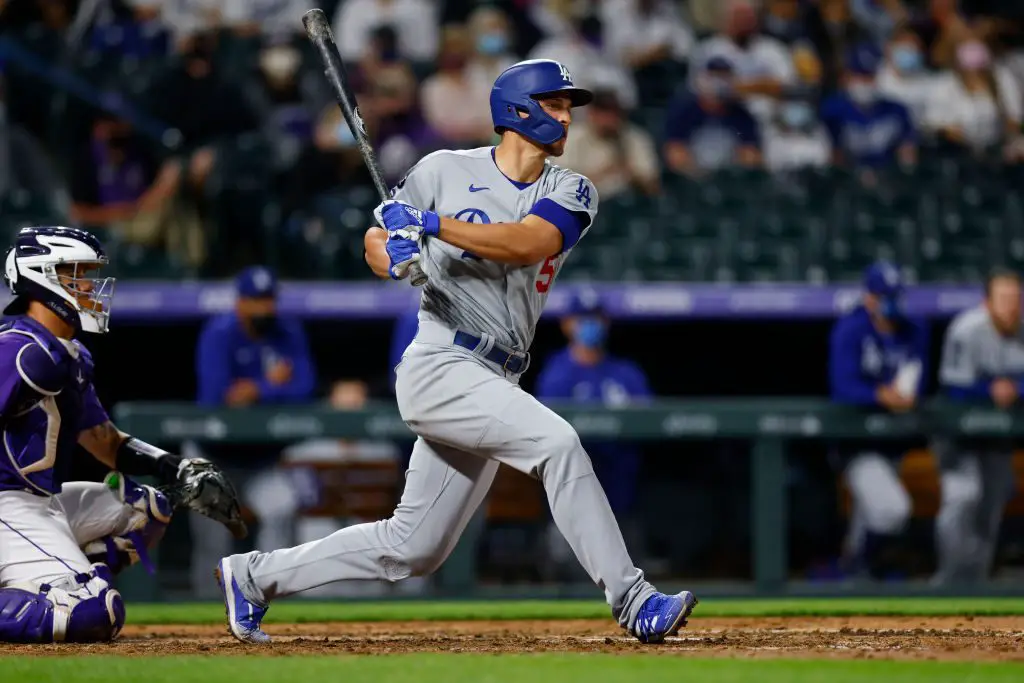 Dodgers Team News
Dodgers: Roberts Not Concerned With Corey Seager Being Too Aggressive at the Plate
An unfortunate play in the 8th inning of the Dodgers' loss on Thursday had fans a little hot. Corey Seager can do very little wrong in the eyes of fans in Los Angeles, but the lack of offense over the last few weeks is starting to become an issue. 
Seager came up to the late in the 8th inning after Mookie Betts earned a 4-pitch walk. Brewers pitcher J.P. Feyereisen struggled to find the plate to start his outing, but Seager came up swinging at the first pitch. The result of the swing was a double play that went against the Dodgers. 
The Dodgers followed that play up with back-to-back singles which makes it tough to not be upset. It's not often that you see a player come up hacking following a 4-pitch walk. Despite that, Dave Roberts doesn't want Corey to lose that aggressive approach at the plate. 
I think that Corey is an aggressive hitter. And they were in the right spot, that could have easily went through the infield and have been a first and third situation. He's an MVP caliber player, so I just don't ever want to kind of want him to be passive. I like him aggressive. 
Every Dodgers fan knows that going after a pitch that he likes is Corey's approach. More often than not, it ends up working out in his favor. But when it comes to a play like what went down on Thursday, it's easy to see why fans might be upset. 
Dodgers Related: Mitch White Activated, Raley Sent Down
Regardless, don't expect him to change things up any time soon. the Dodgers play the Brewers again tonight in Milwaukee with a bullpen game scheduled. They'll face off against the Brewers' Freddy Peralta who is off to a great start in the 2021 season. 
Dodgers Roster: Brusdar Graterol Goes to the Injured List With Arm Injury, Edwin Uceta Recalled