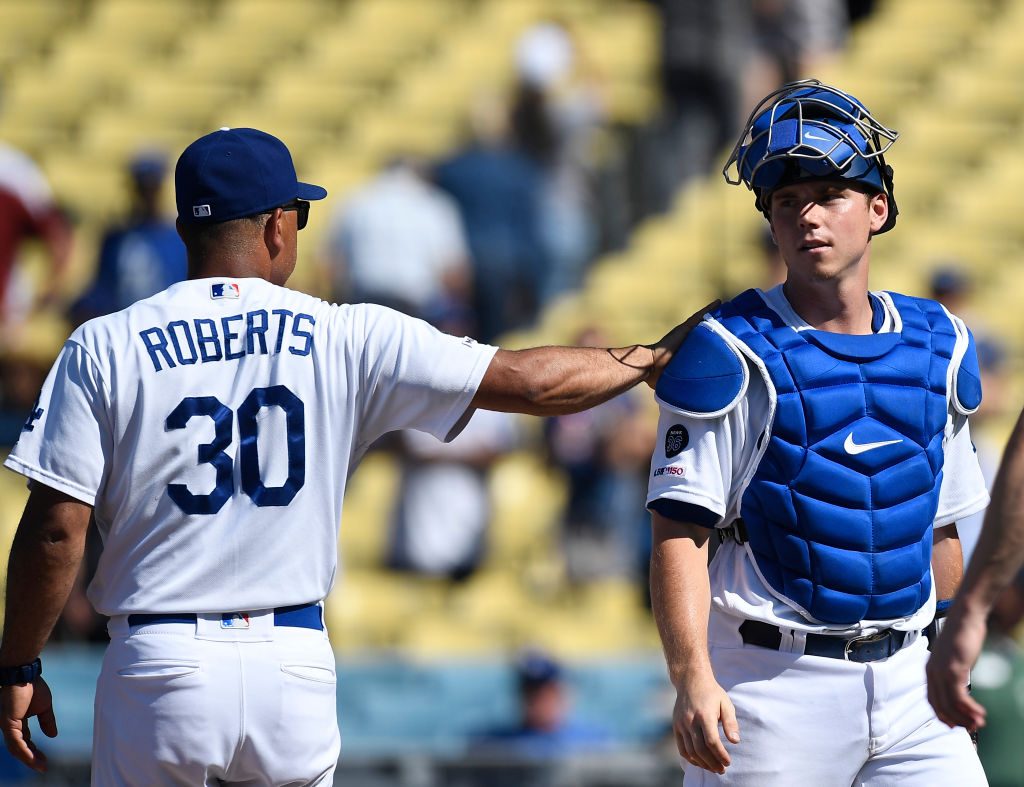 On Tuesday, Dave Roberts did not hold back when talking about Dodgers' future All-Star catcher Will Smith. After being asked about his first impression or earliest memories with Will Smith, Dave Roberts was very quick to praise the Dodgers catcher.
I think the first thing that I learned about Will, is that he's very observant and he's very calm. Watching what major league players do and how they work, speaks to his ability to observe and willingness to observe, and then the calmness, there is not panic.
For the position that Smith is in, it is important that he is always a calm presence. As a catcher, Smith needs to always be focused and ready for what could happen at any moment, and according to Doc, he has accomplished that.
Whether it's catching or blocking a ball with bases loaded, it's putting the right fingers down, it's in the batters box in a big spot. Those two things for me were things I could easily bet on being a big-league ballplayer and then the physicality, the work ethic, the athleticism, all that stuff, certainly are great ingredients. 
Not only as a catcher, but when it comes to hitting, Smith has had a major impact on this team. Smith currently has the second-most home runs for the Dodgers (23) this season. Dave Roberts also spoke about how Smith has been able to see the ball so well this season.
To Will's credit, he and our hitting guy, Robert Van Scoyoc…worked together in the winter and kind of overhauled his swing and so that made him a much more dangerous hitter.
Just one more thing that makes Will Smith an all-around, excellent player, especially in Dave Robert's eyes. With a .879 OPS, it is no wonder why Doc is so impressed with Smith, especially throughout this season.
I think that the power is one part of it, where he's understood his swing…but the other part is that he gets on base and he can drive runs in and that's the name of the game.
The Dodgers head coach sees a lot of value in keeping Will Smith around and even if he doesn't hit a dinger every time he is at-bat, he is still able to get on base, which is huge for any major league player. Roberts continued and made sure to tell everyone what kind of future he sees in Will Smith.
Now what we see here is offensively, defensively, in my opinion, he's one of the top one, two, or three catchers in baseball. If we lookout in the next three to five years, he'll be the best catcher in all of baseball, so we're lucky to have him and he's only going to get better.
Given these points, made by Doc, it's safe to say that Will Smith is going to continue to play a major role for the Dodgers.
NEXT: Max Scherzer Credits LA's Offense for His Win Streak