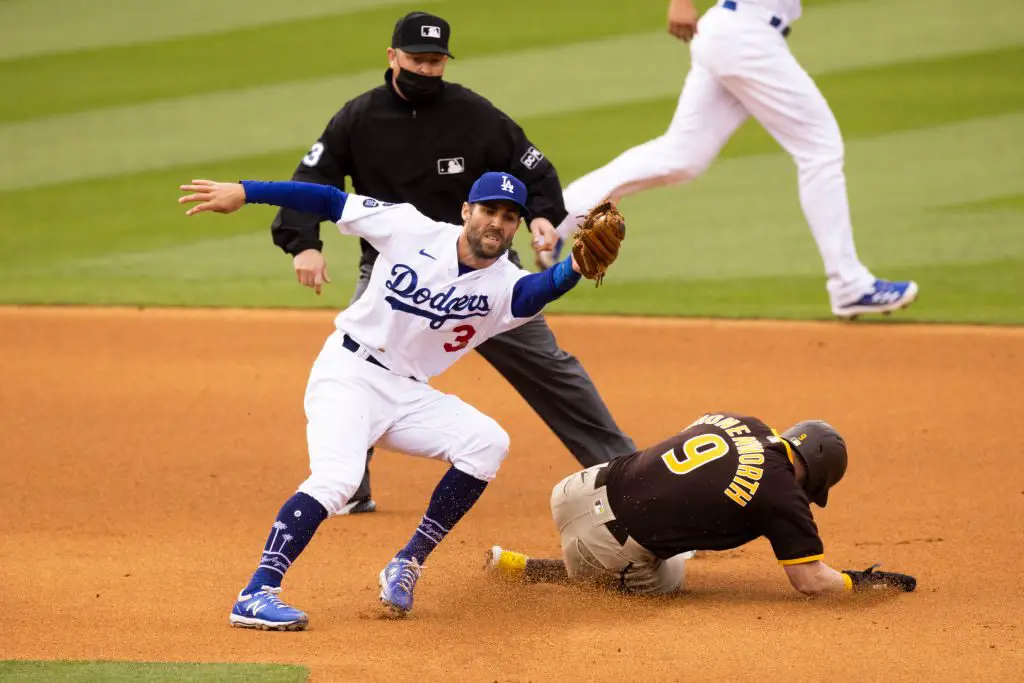 Dodgers Team News
Dodgers: Roberts Thinks His Pitchers Need to Hold Baserunners Better
The Dodgers did a lot of things wrong in the series against the Padres. They didn't field the ball well, they didn't hit with runners in scoring position, and they did not keep baserunners close. San Diego runners were free to move around the diamond all weekend. 
The Padres swiped 13 bases in just 4 games this series. That wouldn't be so bad if so many of those steals didn't result in runs, but a lot of them did. And Dodger pitching really didn't do much in an effort to stop it. There were very few serious pickoff attempts and zero pitchouts. 
Granted, there aren't many pitchouts these days. But manager Dave Roberts knows that something needs to be done. He spoke with media after the game on Sunday about their inability to slow San Diego's running game. 
Teams are taking advantage and running more on our guys and trying to get guys in motion…we know that Tatis runs we just got to be better at varying looks, picking, inside moves, there are things that we can do that we need to do better. 
The Dodgers have a few guys on the team that are incredibly slow to the plate, so it's tough to blame Austin Barnes or Will Smith. There is only so much you can do from behind the plate when your pitcher is slow to get the ball to you. 
But the Dodgers must make an adjustment very soon. Teams are going to keep running and taking that extra base, often removing the potential for a double play. They have plenty of things to work on as they head into a new series, but slowing the running game has to be near the top of the list.  
Dodgers: Fernando Tatis Jr Might Have Been Stealing Signs Against Trevor Bauer