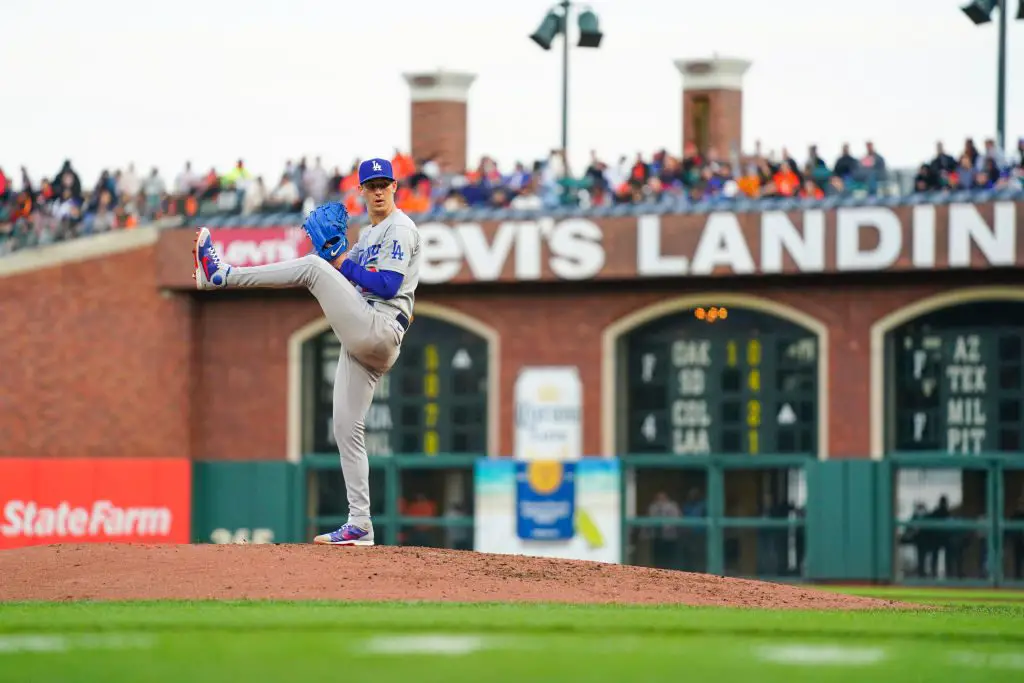 Dodgers Team News
Dodgers: Roberts Thinks Walker Buehler Needs to Be in the Cy Young Conversation
Wednesday night was just another classic Walker Buehler outing for the Dodgers. On the day of his 27th birthday, Buehler came out and fired 7 shutout innings proving once again that he is at the very top of the LA rotation. 
Buehler punched out 8 Giants batters and walked 2 while allowing just 3 hits. He threw 98 pitches and had San Francisco hitters baffled for the entire night. It was also the 9th time this year that Walker completed 7 innings for the Dodgers. 
Carrying an earned run average of 2.19 and striking out 139 batters in 135.2 innings, Buehler has been a consistent force. That's part of why Dodgers manager Dave Roberts thinks he needs to be in the conversation to win the National League Cy Young Award. 
I will say that the ability to post what Walker has done this year in totality shouldn't go unnoticed. I think that part of a Cy Young is performance and dominance, but also the ability to post and Walker has done that as well as if not better than anyone as far as going deep into games and performing. 
Buehler picked up his 11th win of the season in his 21st start of the season. That's good for 3rd in the National League and in all of MLB. He is also in the top 10 in NL strikeouts and is top 4 in WHIP. The Dodgers starter might not be at the top of the list, but he has to be in the conversation at this point. 
Roberts made sure to note that Jacob deGrom's efforts in 2021 are obviously huge. But deGrom has also struggled to stay healthy in 2021 and get the innings under his belt. He's pitched 92 innings and only tallied 15 starts. But he's also putting up video game numbers that are hard to ignore. 
So Buehler very well might be in the conversation, but the Dodgers pitcher is going to need a push to get past deGoat. 
MLB News: Yankees Trade for Joey Gallo; Beat Out Padres, Among Others