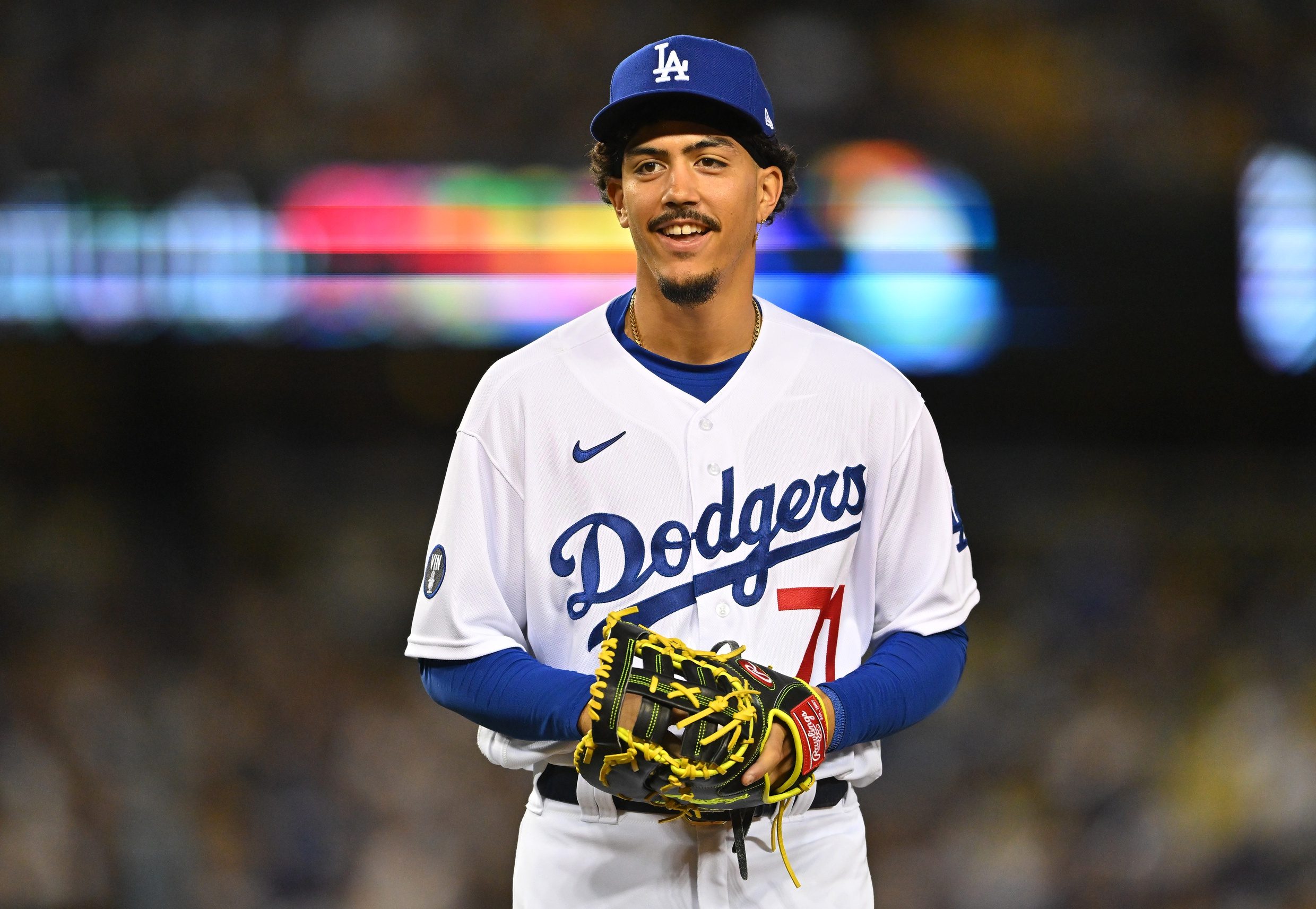 When the Dodgers did their annual dress-up day on Sunday for their flight from San Diego to Phoenix, one of the highlights of the day was the group costume honoring The Sandlot, one of the best baseball movies ever created.
Chris Taylor shaved for his role in the group, although Gavin Lux had no problem playing an 11-year-old Scotty Smalls with full facial hair. The group also included a few staff members (including one in a dog suit), so it led the team in "Wait, who is that?" moments, too.
The perfect Sandlot costumes exist

(via @Dodgers) pic.twitter.com/ws1TFXSE4a

— Talkin' Baseball (@TalkinBaseball_) September 12, 2022
In the back middle row, you can see Benny "The Jet" Rodriguez portrayed by 22-year-old rookie Miguel Vargas. When Vargas first came up, some people noticed Vargas bore a bit of a resemblance to the grown-up version of Rodriguez from the movie.
Random, but are we the only one seeing this? @miggy___13 the Jet? pic.twitter.com/S2TN7DhmGU

— Dodgers Nation (@DodgersNation) August 4, 2022
No word on whether Dodgers Nation inspired the costume, but you can't prove we didn't.
Anyway, the funny thing about Vargas being part of a Sandlot group costume is that, well, he had never seen the movie.
So Vargas rented the movie to watch before dress-up day. His review "I liked it. It was good. It was funny with the kids trying to get that ball back." 2/2

— Bill Plunkett (@billplunkettocr) September 14, 2022
Vargas probably doesn't have a career as a film critic in his future, but big-league ballplayers get paid more, anyway. You have to respect the rookie's dedication to the part, though, to go out of his way to watch the movie so he could accurately represent The Jet.
It makes you wonder whether Cody Bellinger went to a Chippendales show in Vegas, or if he just watched Pluto's Christmas Tree, the 1952 animated short where Mickey Mouse cuts down a pine tree inhabited by Chip and Dale and sets it up at home as his Christmas tree.
Oh Cody. We ? you. ???????? pic.twitter.com/EirL895ily

— Michele C (@mcheno) September 12, 2022
Have you subscribed to our YouTube Channel yet? Subscribe and hit that notification bell to stay up to date on all the latest Dodgers news, rumors, interviews, live streams, and more!