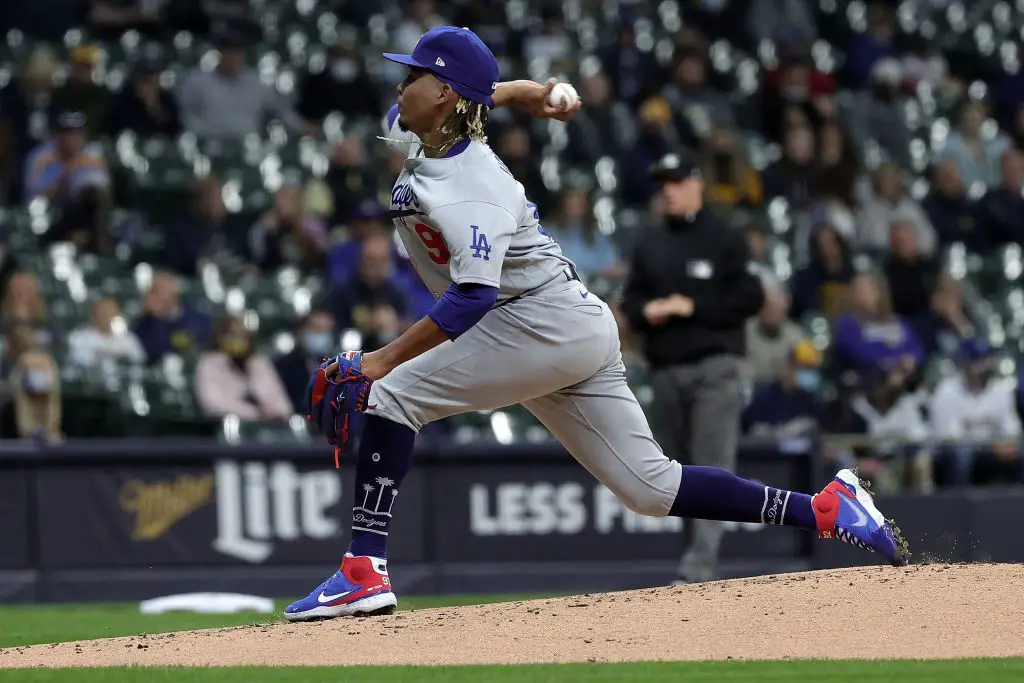 The Dodgers are getting some more help in the bullpen for the series with the Brewers. They announced one move a day after throwing a bullpen game at Milwaukee in what ultimately resulted in a loss. 
One day after his Major League debut, the Dodgers have optioned Edwin Uceta to the minor leagues. He will likely hang around on the taxi squad with the team on a long road trip. Uceta tossed 2 innings last night allowing a 2-run shot to Jackie Bradley Jr. He struck out 2 and issued a walk as well. 
In a corresponding move, the Dodgers have recalled Alex Vesia once again. This will be the second time that the team has recalled him, and his next appearance will be his debut with Los Angeles. Vesia was acquired from the Marlins along with minor leaguer Kyle Hurt in exchange for Dylan Floro this offseason. 
Dodgers Related: Doc Explains His Side of Getting Tossed in Friday's Game
The Dodgers were able to keep their bullpen usage to just 6 guys in what was a bullpen game on Friday. That's good news moving forward in the series, especially since they had a few guys not throw too many pitches. 
Scott Alexander only threw 12 pitches in the game while Mitch White was held to 19 through 2 innings. The Dodgers will likely have all guys available out of the bullpen for the final 2 games of the series against Milwaukee. 
The Dodgers will need to take both games in order to avoid yet another series loss. 
Dodgers Tickets: Fully Vaccinated Only Sections to Be Sold At Next Homestand